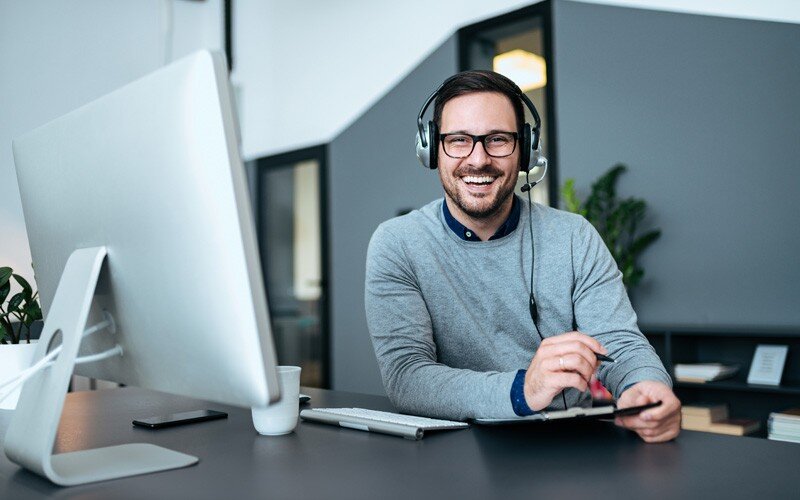 It has never been easier to upgrade to a fully-featured, Web-based property management system. The following steps outline what you can expect during WebRezPro's evaluation and set-up process.
1. View Online Demonstration
To see WebRezPro in action, please call us (toll free 1-800-221-3429) or send us an email. We can usually arrange a live, online demonstration within two business days. Once we have shown you the system's features, you are free to log into WebRezPro at any time to evaluate it on your own.
2. Receive Written Proposal
Once you have evaluated WebRezPro, we will send you a written proposal outlining the features you require and the total cost of the system.
3. Set-up Room Types, Rates
If you decide to purchase WebRezPro, your first online training session can be scheduled within two business days. At this time, we walk you through the process of setting up room types, rates, etc. After this training session, you will continue to enter setup information on your own but can call WebRezPro technical support when you have any questions or problems.
4. Make Reservations & Apply Payments
Once your property has been setup, you will learn how to enter, modify and cancel reservations, check-in and check-out guests, apply incidental charges, take payments, etc.
5. Transfer Upcoming Reservations
There are two ways to transfer reservations into WebRezPro; 1) export upcoming reservations and guest information from your existing system and then import this information into WebRezPro, and 2) manually transfer all upcoming reservations into WebRezPro.
6. Choose a Going-Live Date & Accounting System
Once upcoming reservations have been entered into WebRezPro, a "going live" date is chosen. Prior to this "going live" date, you will learn how to extract accounting information from WebRezPro and how to perform your night audit procedures.