Data Management & Service Uptime Policies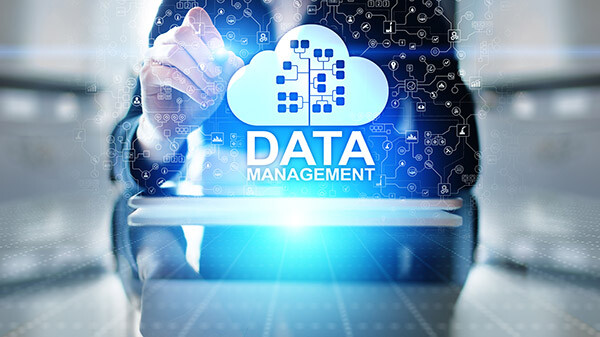 WebRezPro PMS [WRP] is committed to protecting privacy and developing technology that provides a safe online experience. 
WHAT IS WRP?
WRP is a subscription-based property management system that operates in the cloud. Lodging providers [the Property] use WRP to manage the logistical and financial processes involved in the sale of overnight accommodations and related activities. WRP covers the entire guest cycle, from pre check-in to post check-out. Primary features include accommodation and activity reservations, guest charges and payments, housekeeping management, email correspondences, accounting and more.
WHAT DATA IS COLLECTED?
To operate, WRP collects, stores and transfers data. Types of data may include, but are not limited to, guest names, contact information, credit card information and personal preferences. WRP does not knowingly collect personal information from people under the age of 18.
HOW IS DATA COLLECTED?
Data is entered into WRP in the following ways:
Guests submit information into WRP via online forms.
The Property enters data into WRP, either manually or via a swiping device.
Third-party integrations share data via an API.
WRP imports reservation information as instructed by the Property.

HOW IS DATA USED?
Data used by WRP is for the purpose of managing and completing overnight travel accommodation and related activities. Specifically, data is used for:
Executing WRP processes, features and functionalities.
Sending notifications and messages.
Communicating with third-party integrations.
Providing technical support.
Complying with applicable laws if deemed necessary.

WHO OWNS THE DATA?
All guest and reservation data, regardless of input method, is owned by the Property.
WHERE IS THE DATA LOCATED?
WRP uses Amazon Web Services [AWS] in the United States. All WRP data is stored and processed at AWS.
HOW LONG IS DATA STORED?
Data is stored for the duration of the contract between WRP and the Property. Upon the Property's request, WRP will erase all data that has been entered into the Property's WRP system.
HOW IS DATA PROTECTED?
WRP follows industry best practices to protect data from loss, misuse and unauthorized access or disclosure.
Data collected by WRP is stored securely in a database and is only accessible by authorized users.
Internet security measures include Internet firewalls, intrusion detection, anti-virus protection and network monitoring. 
Unless required for the purposes of executing WRP functionality, WRP will not disclose to others, in whole or in part, any data without the prior written permission of the Property.

SYSTEM ACCESS & EMPLOYEE PRIVILEGES
While WRP offers a variety of security measures to secure system access, including browser encryption, two-factor authentication and IP-restricted access, it is the responsibility of the Property to oversee the creation and distribution of passwords that are used to access WRP. It is also the responsibility of the Property to oversee access-privileges granted to its employees and stakeholders.
THIRD-PARTY INTEGRATIONS
WRP develops third-party integrations that are intended to enhance the WRP system. If the Property adds an integration to their WRP system (via API), the third-party integration will access and use information provided by the Property. Types of third-party integrations include online travel agencies, payment gateways/processors and electronic locks. For a complete list of available third-party integrations, visit: Integration partners. Please note: Data that is received from third parties is governed by the privacy policies of those third parties.
COOKIES
WRP uses cookies to collect Information and improve its services. Cookies are small text files containing a unique identifier that are placed in a browser in order to store information about web browsing and usage. Cookies are used for various purposes, including to prevent the need to re-login into WRP each time the Property accesses the system.
SERVICE UPTIME COMMITMENT
WRP uses commercially reasonable efforts to make its cloud PMS available with a monthly uptime percentage of at least 99.5% during any calendar month.
A monthly uptime percentage of 99.5% means that the Property will experience no more than 3.65 hours/month of unavailability. During the past three years, WebRezPro's uptime has been greater than 99.95%.
Please note: Monthly uptime percentage measurements exclude downtime resulting directly or indirectly from any force majeure event, problems beyond the demarcation point of the WRP network, or any actions or inactions by the Property or any third party.
World Web Technologies may change its data management and service uptime policies from time to time. Please visit this page often to see any updates.
Last update: September 9, 2021