In today's hospitality landscape, technology seems to change daily. From property management software and instant messaging apps to CRM platforms and revenue management software, there are so many tech solutions that can benefit your hotel and enhance the guest experience. There's a lot to consider before introducing new technologies and even more when deciding who to work with as your technology partner.
In the hotel tech business ourselves for around 30 years, we've learned a thing or two about how to choose a hotel technology partner based on technological requirements, compatibility with other systems, and as a service provider. Careful consideration will help you build a firm foundation for an effective tech stack that can serve your hotel now and as you grow into the future.
This blog post is organized into three main parts: 1) What to consider before embarking on your hotel technology partner search, 2) What to look for when choosing a technology partner, and 3) How to interview your prospective partners.
Part 1: Hotel Requirements to Consider
Even if you already have some hotel tech employed, we recommend auditing what's in use, evaluating the efficacy, clarifying current needs, and identifying opportunities where tech can help. We've compiled a list of questions to help you clarify your specific needs in a technology partner.
What are your business objectives? Re-visit your business plan to distill your main objectives. When choosing new tech for your hotel, ensure it supports your larger plan.
What functions do you need? Make a list to prioritize what functions you need. In your partner search, you may discover functionality that you hadn't previously considered. For example, you may discover some online booking engines offer multi-property search. Add it to your list! Make note of other practical requirements as well, such as security standards, remote access, and responsive design.
What are your limitations? Identify current challenges for your property, administration, and operations that can be improved through technology. For example, if you need to decrease OTA commissions, the right online booking engine can help boost direct revenue. If staffing is a problem, what technologies can help streamline your operations? Accounting software, automated guest communications, guest self-check-in, and automated revenue management software are a few examples that greatly reduce manual workloads.
What inspires you? List website functions, marketing techniques, reservation procedures, etc., you've seen and would like to emulate at your hotel. Maybe it's a robust reservation calendar, activity bookings, online concierge, or mobile room keys. The sky's the limit! Even if it seems above and beyond what's possible for your hotel right now, include it on the list as it may be easier than you think or something for near-future consideration.
What are your market opportunities? Brainstorm opportunities that exist in your market that you're currently not tapping into. Conduct a hotel SWOT analysis to identify opportunities, such as local partnerships in the form of co-promotion, discounts, and packages.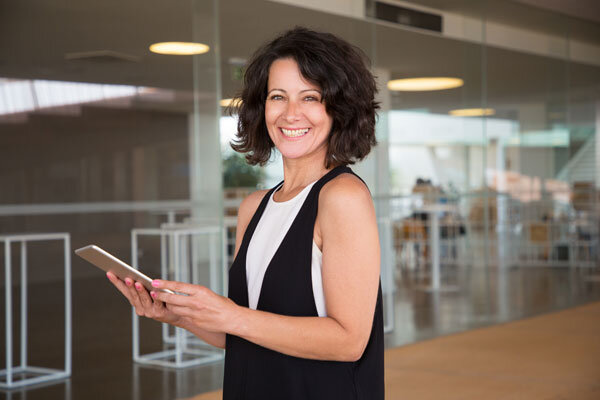 Part 2: Hotel Technology Requirements to Consider
Now that you've formed a clearer picture of the technology needed to support your hotel operations and goals, the fun of finding partners begins.
If you already work with a hotel property management software (PMS) provider (and are happy with them), begin building your tech stack from their list of integrations—because each solution must be compatible. Think of your tech stack as a puzzle with each component fitting together to build the perfect picture of your hotel. And if you don't yet have a PMS, start there, using the below list to guide you.
Functionality: Focus on your product and stick to the requirements you identified in part one, instead of chasing the latest, shiny, new thing. Does it make good business sense and support your objectives?
Flexibility: Your hotel shouldn't change its operations or offerings to fit your technology partners. Find a technology partner that suits your hotel needs now, with the agility to grow and change with your operations. Ensure it meets your specific requirements. Nothing is more disappointing than signing a contract only to discover it doesn't quite work the way you need it to.
User-friendly: How easy is the software to use? Is the design simple to navigate, intuitive, and easy to learn? How much training is required now and for future staff? If remote management is important for your operations, choose software that has a responsive interface, so it can be used on a desktop as well as a tablet or smartphone.
Cloud-based: Cloud-based software means it's hosted on a shared server by the developer. This is in contrast to software that is installed on an on-site server or computer and needs to be maintained by you. Cloud-based software leaves maintenance and security in the capable hands of your tech provider and allows updates to be deployed seamlessly (as opposed to having to re-install—and pay for—new versions).
Compatibility: Will the new technology play well with others? In other words, can it integrate with your existing tech stack? If your various systems can't talk to each other, you'll experience disjointed operations and could add extra work for yourself as the middleman! Tech that integrates nicely with other programs will streamline operations and support your bigger picture (there's that puzzle analogy again!).
Robust Security: Ask potential tech partners about their security measures, including internet firewalls, intrusion detection, anti-virus protection, and network monitoring. Inquire about their security breach protocols too.
Evolving: How often is the software updated? Future proof your business by looking for a dynamic product that is ever-evolving to keep up with current trends and technology.
Well-supported: Who are the people behind the product? In addition to sufficient onboarding, a good technology partner has top-rated customer support with friendly, knowledgeable personnel and quick response times.
Track Record: Put on your private investigator hat and dig into your potential tech partner's track record. Read user reviews to find out about glitches, customer support, and reliability. How long have they been in operation? Check out the 'About' section on their website.
Part 3: Interview Prospective Hotel Technology Partners
After researching a few prospective partners that seem to be aligned with your needs, we recommend narrowing down your options to two or three and requesting a product demo. Be prepared with a list of requirements you've identified to ensure they can be accommodated.
Demos are extremely valuable—not only will you get all your questions answered about functionality, but you'll also gain a sense of their customer service, professionalism, and whether their company culture is a good match for your property.
Pro-tip: Identify who in your team will actually be working with the software and task them with shortlisting solutions and attending product demonstrations. We also recommend having a tech-savvy person attend demos—they have the best questions!
Technological innovation is no longer a nice-to-have but a must-have in order to keep up with guest expectations. But we get it. From busy operations to staffing challenges, finding time to implement change can be tough. When choosing a hotel tech partner, stay laser-focused on your requirements and business objectives to save time, energy, and money by not investing in products that could become part of the problem, not the solution. With beautifully integrated tech in play, your hotel's future looks picture-perfect.
Contact us for a free, no-obligation demo to see how WebRezPro Property Management System can work for your unique property.