From private islands to fairy cottages, treehouses to ghost towns, WebRezPro has some unique accommodation clients. Over the years, we've worked with a variety of properties to create a flexible property management system with features as unique as they are.
WebRezPro is most often used for independent hotels, motels and inns, yet its functionality extends to all sorts of accommodations. With flexible inventory setup, customizable booking policies, and comprehensive reporting, WebRezPro lends itself nicely to properties with unique rental policies and units—like treehouses, glamping domes and hobbit holes! Our flexible software brings the benefits of direct online bookings and easy reservation management to all properties—even those that might not have considered direct online bookings before.
Let us introduce you to some of our more unusual partners and be inspired by the creative ways WebRezPro can work for you!
Private Islands
Imagine renting a whole island! Such is the dream at Royal Belize. This resort only books one party (holding 10-16 guests) at a time, hosting guests in an array of beautiful villas and suites, and a bunkhouse, and comes with a personalized menu and a staff-to-guest ratio of 1:1. So private, so luxurious, it feels like this is where celebrities holiday. This special whole-island resort is all about bespoke service, and WebRezPro's flexible software helps them streamline operations and deliver unique guest experiences.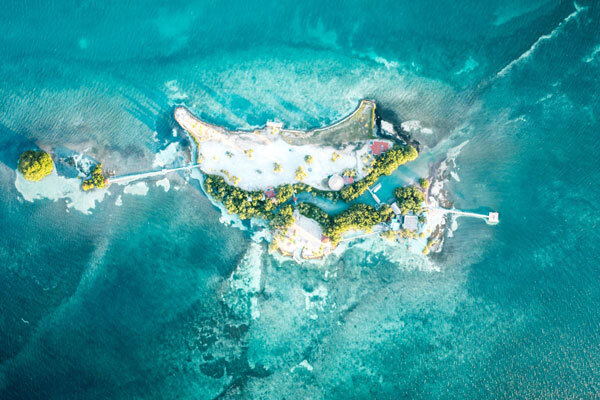 For the convenience of guests, online booking is available and for the assurances of Royal Belize, a 50% deposit is automatically requested at the time of booking to safeguard against cancellations (since all their eggs are in this very fancy basket). WebRezPro's booking engine can be set up to take a deposit or full payment at the time of booking, depending on how the guarantee policy attached to the rate is set up.
Private islands are great for a vacation but not so convenient for living. As a cloud-based system, WebRezPro allows management to oversee operations from anywhere in the world.
Treehouses, Fairy Cottages, and Ghost Towns
Do you ever feel like running away and living in a tree? We're sure we're not the only ones. Hidden Valley Wilderness Retreat provides just that—in a short-term rental situation. But these treehouses are not your backyard variety for kids. As fun as tin-can-string-phones are, Hidden Valley is in the business of luxurious enchantments with full kitchens, sumptuous bedding, and even hot tubs. Guests booking online are presented with a calendar overview of availability for all units. Upon clicking through to reserve your choice, a slideshow of unit images is displayed alongside unit and rate information, leaving no mistake about what you're getting and drumming up excitement for completing that booking.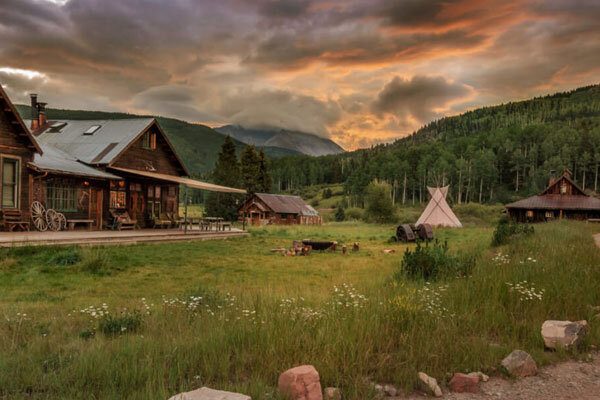 At Dunton Hot Springs, guests can escape the stress of daily life and step into the past with a stay at an authentic ghost town! Once the home to rough and rugged gold miners, Dunton features completely refurbished hand-hewn log cabins, a luxury spa, and sensuous hot springs—all nestled within a thick alpine forest—plus plenty of intrigue! The entire town can also be rented exclusively for corporate retreats and private events. Guests booking online can add wellness and romance add-ons to their booking or even a wedding package. It's not a surprise that Dunton is often fully booked. To help alleviate guest disappointment and cancellations, Dunton has incorporated a waitlist, allowing guests to select all the accommodations they're interested in for a chance to be next in line.
Have a magical vacation at Ancient Lore Village and experience life as an elf or fairy! Reminiscent of The Hobbit, curved accommodations crop out of the hillside with names like Bokee's Bungalow, Leprechaun Home, Fairy Cottage, Gremlin Den, and Orc Home. Guests booking online can choose from a variety of packages and add-ons—from axe-throwing and archery to Sunday brunch and chocolate charcuterie. Ancient Lore Village uses WebRezPro to manage event bookings too, from corporate retreats to weddings.
Trains
Shake your caboose at Train Station Inn. A stay in a historic train boxcar or caboose is a train enthusiast's dream—so the date of travel is not as important as availability. In other words, guests of the Train Station Inn want to know when their boxcar of choice is available rather than knowing what's available on a particular date. So Train Station Inn uses WebRezPro to display an online availability calendar, from which guests can click to book.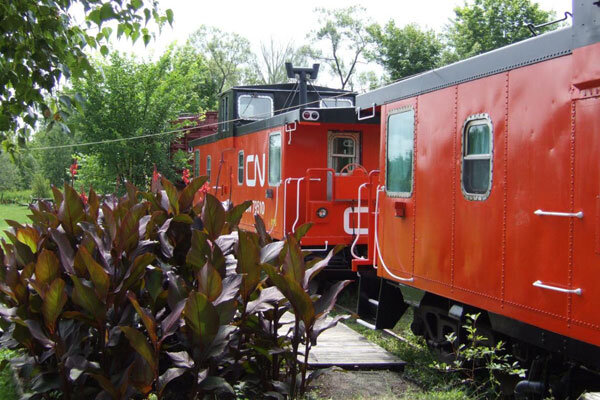 Stay in a free-standing caboose at The Iron Horse Inn B&B or camp out in a bunkhouse room. From their website, guests can either conduct an availability search by entering their check-in and check-out dates or view a bookable calendar displaying availability for all units.
Boats
Ahoy! WebRezPro is used for boat stays too. Nothing says "Welcome Aboard" like a smooth and streamlined booking system!
The Newport Belle is much like a bed and breakfast with cozy staterooms set within a moored paddle wheeler at South Beach Marina in Newport, Oregon. With a restaurant onsite, guests may choose a complimentary breakfast with their stay—right at the time of booking. Additional services—in this case, housekeeping—may also be selected.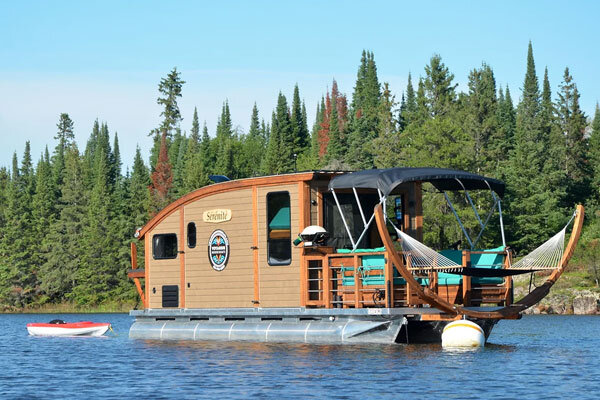 Rather than renting rooms on a boat, Voyageur Houseboats rents out whole boats and keeps track of their small fleet with WebRezPro. Streamlining the reservation process, their online booking engine minimizes phone call and email enquiries, plus guests can plan months in advance at their own convenience using the online availability calendar. Voyageur Houseboats makes use of WebRezPro's flexible capabilities to sell various activity packages and add-ons, gift certificates, and to gather additional information such as whether guests are bringing their own kayaks/SUPs.
WebRezPro is a popular choice for properties with marinas too, like Arabella's Landing and John Henry's Marina & Resort, which enjoy flexible unit type setup for marina slips, online bookings and automated guest agreements for online registration/check-in.
Glamping
Bryce Glamp and Camp has incorporated WebRezPro's interactive booking map for reserving their domes and RV sites online. Simply enter your desired travel dates and a satellite view map displays available sites. Like the look of a site? Simply click and complete your booking. By the way, yes, we did say domes. Technically tents, each luxury dome is equipped with heating and air-con, wifi, kitchen, gas firepit, and bathroom!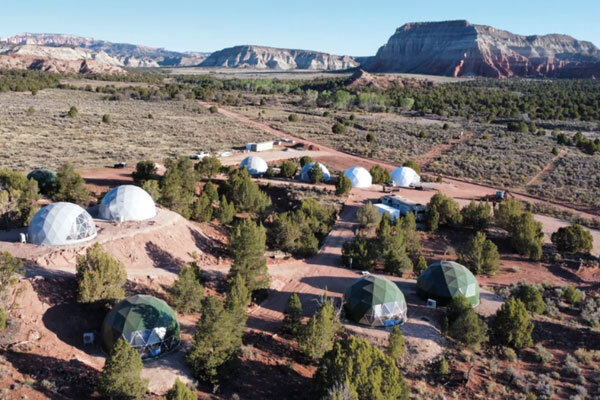 How can you go wrong with a stay on the white sand beaches of the Gulf of Mexico? St. Andrews State Park and Shell Island is a great example of how even natural parks can leverage WebRezPro to streamline their reservation process, which they use for booking eco-tents on three sites within the state park. We love their clever use of reservation options—during booking, guests can choose to pay upfront for firewood and ice for an added layer of convenience—for both the guest and the state park! WebRezPro generates on-demand reports to track expenses, earnings and booking volume—all important considerations for projecting future budgets and providing any required annual reporting to their government department.
Take a trip to nostalgia station with a stay at Sou'wester Historic Lodge & Vintage Trailer Resort. A distinctive hipster vibe welcomes guests to stay in vintage trailers and classic recreational vehicles that will flood your memories with family road trips of the past. Sou'wester uses WebRezPro's reservation option setup to offer booking add-ons, like a beer sampler or a romance package, and to collect additional guest information. By asking for details like "are you celebrating a birthday," Sou'wester can prepare to surprise and delight guests.
You shouldn't have to adapt your business to your software. Whether you're an alien ranch with spaceship accommodation at Area 51 or a simple inn in Connecticut, WebRezPro is a flexible property management system that can organize and streamline your operations on the backend for a frictionless guest experience on the frontend—boosting your bottom line in the process. WebRezPro's unmatched flexibility accommodates any kind of inventory, rates, reservation policies, amenities and reporting needs. Contact us today if you'd like a free guided demo to see how WebRezPro can work for you!