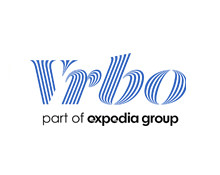 Setting up your Vrbo integration
Welcome! If you're looking for information about setting up your WebRezPro/Vrbo integration, then you've come to the right place. As always, if you have any questions or concerns please don't hesitate to contact our support department.
How does the integration work?
The process of setting up a Vrbo integration is a little different from other OTA/GDS integrations. Most noticeable is that Vrbo listings are created and managed from within WebRezPro — and not on the OTA (Vrbo) side.
This structure has little impact if you are new to Vrbo, but will affect properties that already have Vrbo listings. These properties will be required to create new listings, in WebRezPro, that will replace their existing Vrbo listings. Keep in mind that data from the original listings, such as reservations, rankings and reviews, can be attached to the new Vrbo listings, so important historical information will remain intact.
WebRezPro System Requirements
The Vrbo integration requires the following: 
The property must be using WebRezPro version 10.5.28.
The property must have a guarantee and cancellation policy attached to the Vrbo rate. This can be the property's default guarantee and cancellation policy or a custom guarantee and cancellation policy.

Please note: the cancellation policy must have a cancellation cut-off time.

We recommend the property use an integrated payment gateway such as Shift4, USA ePay or Tenerum.
Properties will create Vrbo listings (in WebRezPro) for each unit type they would like to offer via the integration. As mentioned above, this includes properties that already have Vrbo listings.
Listings are activated and modified in the integrations admin area of WebRezPro (settings > interfaces > GDS

-VRBO).

When adding photos, we recommend uploading two (2) photos at a time.
Save new or modified Vrbo listings by clicking on the 'Update GDS/OTA Interface' button at the bottom of the page. This should be done within 30 minutes of opening the form or the page will timeout, resulting in the loss of unsaved data.