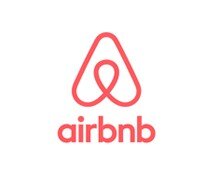 Setting up your Airbnb integration
Welcome! If you're looking for information about setting up your WebRezPro + Airbnb integration, then you've come to the right place. As always, if you have any questions or concerns please don't hesitate to contact our support department.
How does the integration work?
This integration allows your WebRezPro system to send pricing and availability updates directly to Airbnb. The integration will also automatically import your Airbnb reservations into your WebRezPro system.
The integration requires setup in both your Airbnb account and WebRezPro system (please see the overview of integration setup steps below).
WebRezPro System Requirements
The Airbnb integration requires the following: 
The property must be using WebRezPro v10.5.28.
The property must create a rate that will be used exclusively for the Airbnb integration.
The property creates listings in Airbnb for each unit type that will be offered through the Airbnb integration (see 'Creating Airbnb Listings' section below).
In WebRezPro, the property creates a market and source code for Airbnb that will be used for tracking reservations received through the integration.
The property creates a rate in WebRezPro that will be used exclusively for the Airbnb integration.
> The Airbnb rate can be set up as a standard/package rate or a discount/add-on rate.
> The availability of the rate must be set to not available to the WebRezPro online booking engine.
> All unit types attached to the rate must be mapped through the Airbnb/WebRezPro integration.
The property connects their WebRezPro account to Airbnb. This is done within WebRezPro, under Setup > Integrations.
> The email address and password for the property's Airbnb account will be required.
On the scheduled live date, the property confirms all listings are showing as 'connected' in their Airbnb account. We will then send an update of rates and inventory to Airbnb and the integration will be live.
*If you have existing listings on Airbnb that you want to map through the integration, ensure they comply with the below requirements.*
Unit types are mapped one to one. For each unit type in WebRezPro that will be offered through Airbnb, there must be a separate listing in Airbnb.
The name of each listing in Airbnb should match the name of the corresponding unit type in WebRezPro.
Each listing in Airbnb must have a minimum of seven (7) high resolution images added.
Each listing must have pricing added in Airbnb.
When the integration goes live, WebRezPro will send pricing and availability updates to Airbnb.