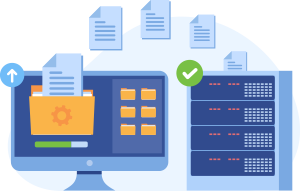 Importing reservations into WebRezPro
Welcome! If you're looking for information about importing reservations from your former property management system into your WebRezPro PMS, you've come to the right place. If you have any questions or concerns, please don't hesitate to contact our support department.
Future reservations can be imported into WebRezPro electronically if the data can be extracted from your former system in a compatible format (Excel or CSV file). This is called a data import and can save you hours of valuable time that would otherwise be spent entering existing reservations into WebRezPro manually.
Data imports are recommended for more than 150 bookings.
WebRezPro automatically creates guest profiles for imported reservations. Guest profiles that are not attached to existing future reservations can also be imported into WebRezPro as long as they can be exported from your former system in a compatible format.
WebRezPro System Requirements
The following system requirements need to be satisfied for a data import:
Confirmation of the go-live date for your WebRezPro system (only reservations with a check-in date ON or AFTER the system's go-live date can be imported).

Sufficient completion of system setup (property settings, taxes, accounts, unit inventory, rates, cancellation/booking policies, market/source codes, corporate accounts, reservation options, email templates).

An

Excel

or

CSV

data import file with the following formatting requirements:

Each reservation exists in its own row.

Each row/reservation must contain the following information (required fields/columns): first name; last name; arrival date; departure date; unit type or unit number; cost*




*

Cost can be total cost before taxes, total cost after taxes, average nightly rate, etc., but must be consistent.

Column headers must have easily identifiable titles.

To ensure information is imported correctly, item names and abbreviations contained in the file (e.g., unit numbers, unit type abbreviations, source/market codes, etc.) must match the names/abbreviations set up in WebRezPro.

If multiple reservations in the file are attached to a single guest profile, the data import file may need to include guest ID numbers to inform the system to attach those reservations to the same guest profile.

Note: When importing reservations, WebRezPro automatically creates a guest profile for each reservation. If the first and last names and email addresses of multiple reservations are an exact match (including the same formatting and capitalization), the system will automatically attach those reservations to the same guest profile without requiring a unique guest ID.
If you would like to request a data import, let your WebRezPro account executive know. They will confirm suitability and cost.
Once your go-live date has been confirmed, your account executive will ask you to email them the data import file (Excel spreadsheet or CSV file). When they receive the file, they will open a support ticket to activate the data import request.
A WebRezPro import specialist will confirm the file is compatible and reach out to you for clarification if needed.
If the file is compatible, we will import a small test batch of reservations into your system and ask you to verify the data has been imported correctly.
If everything looks good, another batch of reservations will be imported for you to review. Importing test batches of data helps ensure accuracy.
If the second batch of reservations was imported successfully, a final data import will be completed for the remaining reservations.