Social media used to be a job that was conducted off the side of someone's desk when they had free time. Nowadays, it can be a full-time commitment. The problem is most hoteliers simply don't have the time or staff to execute a full-blown social media strategy, never mind hiring someone full-time to manage it.
Worry not! We're keeping it simple (and cheap) with a roundup of our favorite social media trends, free tools, and scheduling software to help strengthen your hotel's social media presence, along with some easy social media ad ideas for those with a little budget.
1. Save time with social media scheduling software 
There are a number of free and paid versions of social media scheduling apps that can help you plot out what to post, when to post, and where to post with a calendar. Then, when you have an hour or two (and the inspiration strikes), you can create and schedule your content for a week or month in one go.
Schedule content to a variety of accounts in one fell swoop with Hootsuite, a scheduling platform that also lets you respond to comments from the dashboard. Attach your own pics or tap into their database of royalty-free photos. Hootsuite also provides simple social listening tools, allowing you to follow hashtags or mentions of your choosing within the main dashboard so you can monitor conversations and engage. Hootsuite offers a very limited free version or you can trial a paid version for free. Other scheduling tools like Sprout Social and Loomly offer free trials too.
Posting to Instagram can be a little finicky, so we recommend the app Later, which also comes with analytics. We love it because it includes hashtag suggestions, saving you time and making it a breeze to post. Pricing is very reasonable and comes with image cropping or auto-resizing based on the social media platform. Oh, did we mention you can use Later to post to Pinterest, Instagram, Facebook, and Twitter all at the same time?
Word to the wise: You can manage your Instagram and Facebook posts via Meta's Business Suite (that's Facebook's new company name for you old-schoolers out there). You needn't run ads in order to use the dashboard, which can be accessed via your Facebook business page. You'll never miss a comment or message and you can schedule content there as well.
2. Jump on trending social media formats
Now that you're ready to schedule your social media posts, you need to create engaging social media content for your hotel! The traditional post format consisting of an image coupled with a description is a convenient option. But if you want to stand out and earn the chance to garner more organic reach, then pay attention because we have ideas to help you get more bang for your buck.
Short-form video: While short-form video is not exactly breaking news, its popularity can't be stressed enough. Instagram favors Reels, and TikTok—which is nothing but short-form video—has more users than Google! Check out Instagram's Reels tab for recommended and trending Reels to inspire you. Use trending audio or filters to extend your reach as people search those tags as well.
Instagram Guides: This relatively new feature is largely underutilized and you can use that to your advantage! Instagram Guides function like mini blog posts and work great to round up visitor information. From Instagram's create function, choose "guides" and then select places, products, or posts. For hotels, "places" is a natural fit for you to recommend partner properties, restaurant favorites, or nearby attractions. These guides can then be shared in your grid, stories, and even their own feature spot on your Instagram profile page.
Vanishing Content: No we're not talking about magic, though vanishing content is a good trick for boosting your engagement. Instagram and Facebook Stories (which can be cross-posted from Instagram) allow you to share multiple photos and videos together in a slideshow format and disappear after 24 hours. This fleeting content gets pushed to the top line above the posting feed. It's a place to be a bit more casual and fun with GIFs, stickers, music, and polls, which also boost interactions.
Live stream: Live video stream is also underused in the hospitality industry and yet highly captivating. Instagram in particular sends a push notification to your followers when you go live and also bumps your stream to the front of the Stories feed. Live streams are popular for interviews and broadcasting events. For hotels, take your virtual guests on a tour of your property, give them a behind-the-scenes peek, or let them enjoy a poolside moment on a beautiful day. Live video is available on Facebook, Twitter, YouTube, TikTok, and even LinkedIn. Pair your live stream with an influencer and get even further reach.
Memes: Who doesn't love memes? If it fits with your hotel brand, memes are a fun way to connect with your audience and often get more shares than regular content. Memes can show customers you have a good sense of humor. And humor, psychologically speaking, is a quick way to build connection because emotion is shared. But err on the side of caution: if in doubt, leave it out.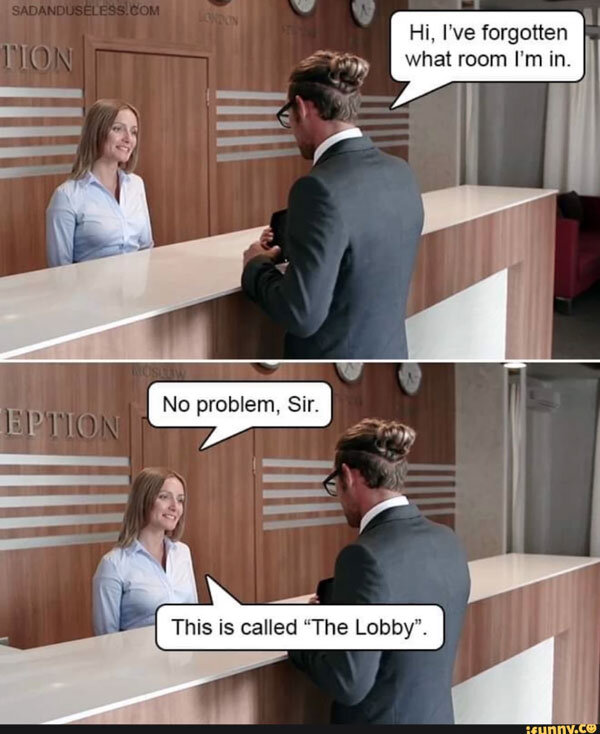 LinkedIn: Traditionally, LinkedIn is the place for all your business talk, from thought leadership hotel advice to renovation news. But it's also an amazing place to reach business travelers if that's your target market. And if not, even business folk need holidays. Find an angle that's appropriate for a LinkedIn audience and your guest segment and get sharing.
Be Inspired: Follow brands you admire and let their content inspire yours. Remember, we said inspire, not copy! We've seen brands literally copy and paste the content from another and they always get caught out—making them look bad and lose credibility in the process.
3. Get creative with free design tools
There are a host of tools available to help you design beautiful and eye-catching content while making you look like a pro—for free! The paid versions have more bells and whistles, but for most cases, the free versions are great for small budgets.
Pixlr – This platform is your free version of Photoshop without the big price tag. Crop photos, add filters, resize, change image formats, adjust resolution, erase flaws, add text and more.
Canva – Minor image edits are possible with Canva but this platform really shines for design projects. It can recommend design templates, offer platform-specific sizing options for social media, and even has a royalty-free image bank. With Canva, you can also animate graphics, which is fun, especially for your stories.
Removebg – As the name suggests, this free program allows you to isolate a central image and add a different background—or nothing at all. It works exceptionally well and it's free.
CapCut – Another amazing free tool, CapCut is your new video editing best friend. If you find Instagram Reels or TikTok finicky for edits, CapCut has a host of free filters and tools. It's purely for smartphones (iOS or android) and is mainly for editing for TikTok—with whom CapCut shares a parent company.
Giphy, Snapseed, Google Photos for GIFs: Animated images (GIFs) are an easy way to create thumb-stopping content. Giphy and Google Photos can transform videos or meld multiple images into GIFs, while Snapseed is an easy-to-use mobile app for creating unique GIFs from your own content. W Hotels is a great example of how to do this well (some of their GIFs can be seen here), having worked with celebrities and amassed more than 1.5 billion organic views! Looking at W Hotels' examples can inspire you on how to create informal and fun content that's still on brand.
4. Expand reach with social media ads
Social media platforms are happy to take your money to boost your post's reach. While some hotels invest in this strategy, others opt to use their social media advertising budget for other initiatives, such as contests, partnerships, and influencer marketing. 
There isn't too much new in the ad landscape with the exception of Snapchat's Dynamic Travel Ads. Created to support the hospitality industry, Snapchat's travel ads are designed to reach the 76% of its users in the US who are making travel plans—37% of whom are more likely to book travel after seeing an ad. Snapchat travel ads also boast advanced audience targeting and customized catalogs. Case studies suggest a high ROAS and reduced cost per purchase. It's definitely worth a try!
Social media is an important piece of your hotel's marketing strategy. With the majority of your guests on social media already, it just makes sense to meet them where they're at. And it should be fun! But among all your other tasks, we know managing your social media can feel like a chore. Trying something new and on-trend may bring just the boost your brand needs. Free content creation and scheduling tools can help streamline your social media efforts too. Is there a trend or a tool we forgot to mention that you love? Let us know—we'd love to hear your ideas!