We're happy to announce that almost half our customers are now on the newest version of WebRezPro released in January, and the feedback is very positive. Clients who have upgraded to v10.5.28 report faster load times, more intuitive navigation, and greater task efficiency, improving productivity and guest service.
Not just a facelift, the software is smarter and more mobile friendly, consciously designed to empower hotel operations during the recovery and beyond. Functionality has been enhanced throughout the system and new features added for improved workflow, flexibility and data transparency.
If you haven't upgraded yet, we welcome you to contact your account executive to get to know the new WebRezPro and how it can help strengthen operations going forward.
Dashboard
Upon logging in to your new WebRezPro, you'll be greeted by a sleek new dashboard providing a snapshot of your business for the current day. Occupancy, ADR and RevPAR data for the week, and check-ins and check-outs for the day, are represented graphically to give users a clear overview of performance at a glance. The dashboard is conveniently accessible in a single click from the main navigation or shortcut menu at all times.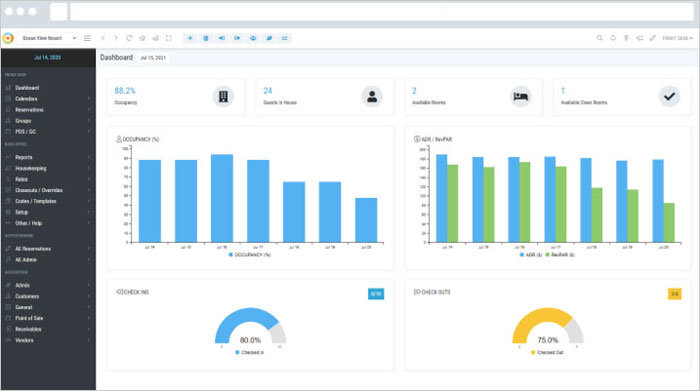 Faster check-ins
In addition to offering contactless check-in, WebRezPro v10.5.28 makes the in-person check-in/out process faster too. Front desk agents can now check guests in or out directly from the daily check-ins/check-outs screens via a convenient pop-up that also allows users to quickly take a payment, assign a room and update vehicle information—all without having to open the reservation folio.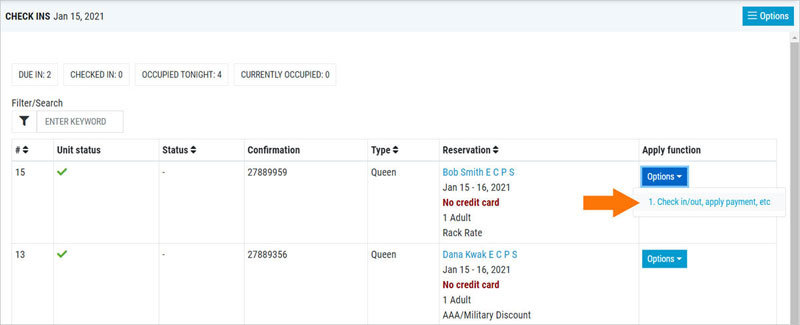 Housekeeping checklists
Helping properties maintain the high standard of cleanliness and safety demanded by today's guests, our new housekeeping checklists help ensure housekeeping staff never miss a spot. Checklists can be set up for room cleans and inspections, and attached to specific unit types, allowing you to create different checklists for different room types.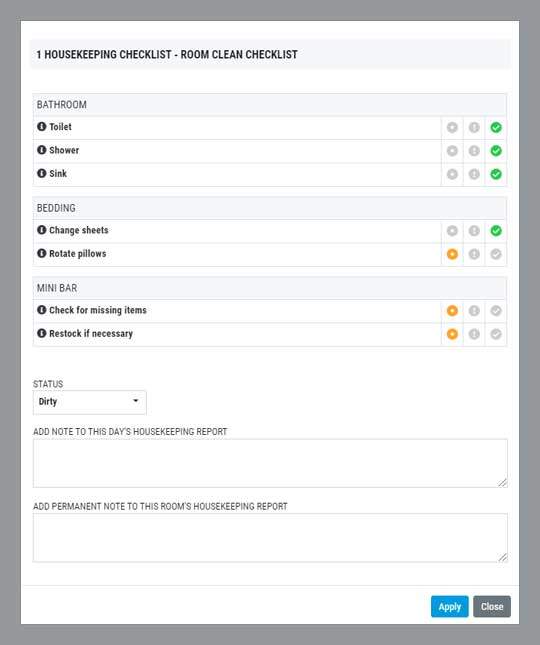 Improved group folios
The new-look group folios make managing group bookings easier with a new layout and tab format that is easier to navigate and optimized for mobile. Adding existing reservations to a group folio is now much faster, using a search pop-up that allows you to search for reservations by date and/or name, rather than requiring reservation confirmation numbers.
Group bookings are easier for guests booking online too. Properties using WebRezPro's Parallel booking engine can allow guests to book additional reservations using their booking confirmation number or password. When this setting is activated, guest contact and credit card information used for the first reservation will be auto-populated for additional bookings, speeding up online bookings for groups.
Banned guest profiles
We hate to say it, but we know some guests are more trouble than they're worth! The new version of WebRezPro allows you to block bad guests by marking guest profiles as "banned" to identify those guests to front desk agents using the guest profile search when making a booking. Banned guest profiles cannot be selected during the booking process.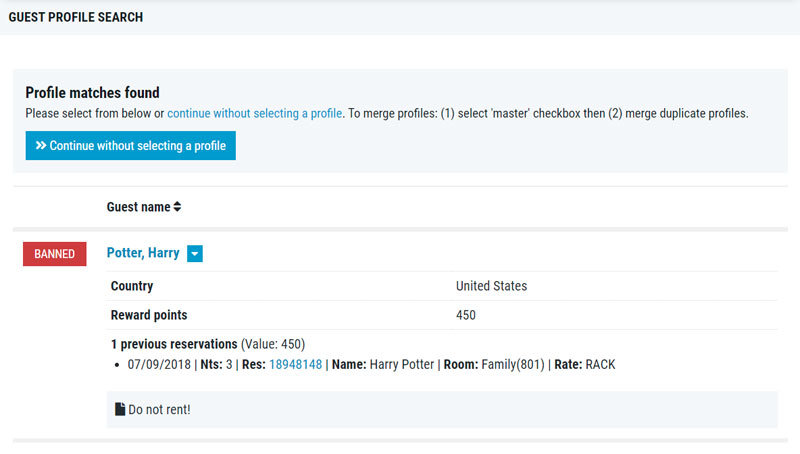 More custom reporting options
Version 10.5.28 offers even greater data visibility with an even more flexible custom reservation report. The new custom report features additional filters—including new bookings, early check-outs with an extra night charged, gift certificates, and bookings with guest agreements—for broader and deeper insight.
A more powerful system search function
The system search has been improved and extended for faster, more intuitive searches. Users can search for reservations an increased number of ways—by name, confirmation number, room number, phone number, last 4 digits of credit card, or address—and can also search group folios, guest profiles, invoices and customers.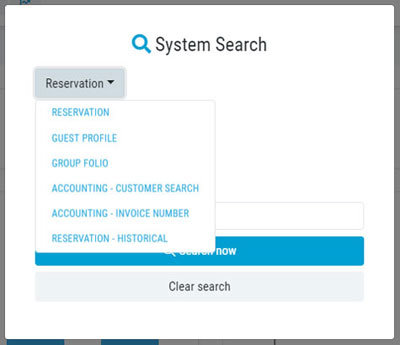 The above offers just a glimpse of some of the new and improved features of WebRezPro v10.5.28 that are making daily operations more efficient, more effective and more enjoyable for properties like yours. Upgrading is free for existing WebRezPro accounts, so there's no need to hold back. Get in touch with your account executive to take a look around the new WebRezPro yourself. You won't be disappointed!
Ready to upgrade?
If your WebRezPro system meets the following requirements, you're ready to upgrade. If not, the two simple steps below are easy to complete yourself.
All employee profiles must be attached to a security profile and have two-factor authentication (2FA) activated to meet the security requirements of the new version.
You must be using a current version of the booking engine (either Parallel or Carousel). The Classic booking engine is not compatible with v10.5.28.
For more information about upgrading, please see the Upgrading to v10.5.28 page in WebRezPro's online user manual or reach out to your WebRezPro account executive.
If you're not yet a WebRezPro client and would like to see a free, no-obligation demo, please don't hesitate to get in touch!