In-person events, meetings, and conferences are back on! According to Cvent, 83% of event planners polled expect to host more in-person events in 2023 than in 2019! Is your independent hotel ready? Buckle up, because 2023 is bringing some major trends that will shake up the industry.
Gone are the days of stuffy (and dare we say, boring) meetings. Attendees have some major expectations, from interactive elements to greater sustainable practices. And while you should expect to see more people in person, hybrid conferences that incorporate in-person and virtual attendees are on the rise. Read on for this year's meeting and event trends and find out how you can meet demand.
Sustainable Meetings and Events
Say goodbye to single-use plastic water bottles and wasteful catering options. In 2023, meeting planners will look for eco-friendly alternatives to reduce their carbon footprint. Independent hoteliers can differentiate themselves by offering sustainable options for meetings and events, such as encouraging reusable water bottles with filling stations, opting for projectors over print materials, and using reusable or compostable food packaging and utensils. Hybrid events can reduce environmental impact.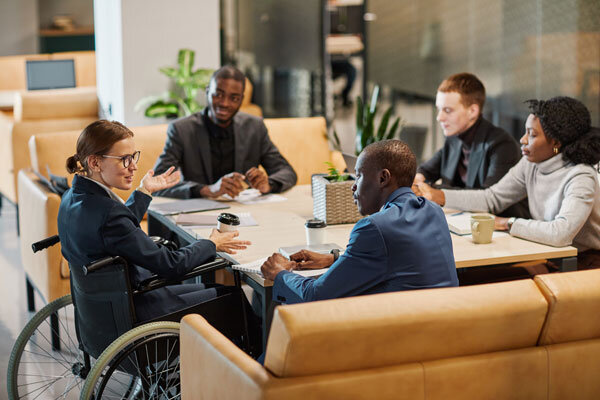 Accessible Meetings and Events
Whether it's a virtual or physical event, it's important to ensure your hotel meeting and event offerings are accessible to all attendees. More than ever, organizations are cognizant of employee differences and are implementing diversity, equity, and inclusion (DEI) initiatives.
The operative word is "access." Ensure every attendee has physical access to meeting spaces, washrooms, and common areas. For presentations, accommodations like closed captioning, assistive listening devices, and easy access to quiet spaces can also increase accessibility. Make a point of asking organizations about their accessibility requirements so you can work together to create a space where everyone is welcome.
Experiential Meetings and Events
In 2014, Steve Cannon, CEO of Mercedes Benz USA said, "Customer experience is the new marketing." As hoteliers, you know more than anyone the truth in this statement. In 2023, this will become increasingly important in order to provide memorable meetings and events to bring people together and build affinity.
It's time to get creative and offer something beyond the typical conference room setting. Incorporating interactive elements, such as breakout sessions and group activities, can make meetings and events more engaging and memorable for attendees.
Going a step further, include interactive and experiential team-building opportunities. Think scavenger hunts, cooking classes, and outdoor adventures by partnering with local vendors to offer unique and memorable experiences.
Incorporating experiences creates opportunities for bonding and helps improve productivity and employee retention. Creating memorable moments will keep your hotel top-of-mind for future events and on the tips of tongues for recommendations.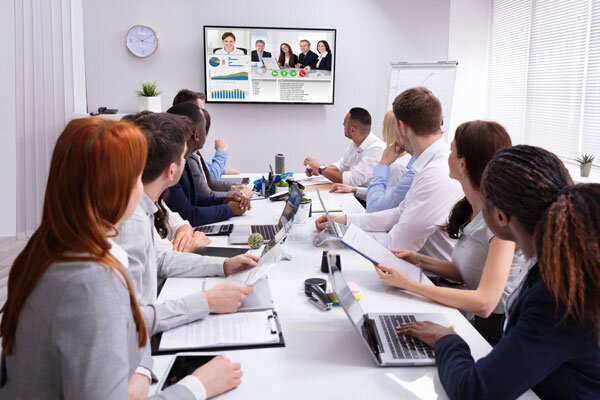 Virtual and Hybrid Events
With the rise of remote work and the continued impact of the COVID-19 pandemic, virtual events are likely to remain popular in 2023. In fact, they're only going to get bigger and better.
This year will see the rise of hybrid conferences, combining in-person and online components. Event planners might make presentations available on a live stream to those not able to attend in person. But hybrid events can also incorporate digital elements for all attendees, such as meeting apps that gamify the experience and prompt ice-breaking, team-building, and networking.
Fast and reliable Wi-Fi is of utmost importance. It can quite literally make or break an event. On the subject of technology, hoteliers should also invest in high-quality audio and visual equipment.
Group Booking Capabilities
With the rise of group travel and corporate retreats, attendees will be looking for hotels that can accommodate their entire team under one roof. Make it easier for your team with hotel management software that includes group booking functionality. WebRezPro's group folios allow you to centrally manage all reservations for a group, from setting up negotiated rates and room blocks to easy group check-in/out. You can allow group members to book themselves in online, and keep track of all charges individually or as a group. WebRezPro also allows you to customize group booking email templates for specific instructions and special welcomes.
So there you have it, the top meeting and event trends for independent hoteliers in 2023. Embrace sustainability, prioritize accessibility, embrace virtual events, get tech-savvy, think outside the conference room, and make group bookings a breeze with WebRezPro. Most importantly? Have fun!