Gone are the days of pay-per-view movies and calling the front desk to adjust the thermostat (an annoying proposition even back in the 2000s). Modern guests look for a technologically advanced in-room experience that enables them to access additional amenities, make requests efficiently, and control more features of the room itself.
Wi-Fi
Who wants Wi-Fi? Everyone. It's the one thing business travelers, honeymooning couples, vacationing families, and solo explorers all have in common. They all need to check their email and post their travel pics on social media. Ninety-eight percent of guests expect high-speed internet… and that was back in 2018. Unless you're a signal-less getaway deep in the mountains that markets "disconnecting" as a feature, Wi-Fi is a must. 
Partner with an internet provider whose focus is hospitality like Nomadix or SONIFI and ensure your network is encrypted. This is especially important for business travelers who may be sharing sensitive information… but it's really for anyone who doesn't want their credit card to finance a criminal's new corvette.
Make sure your provider uses bandwidth management technology so that one room doesn't take up all the bandwidth. But it's best to ensure you have plentiful bandwidth to begin with. This way your guests can sit in bed with Netflix and a chocolate bar after exploring the sights around town all day. Streaming services and video calling (for business travelers) are both bandwidth-intensive activities. Which leads us to…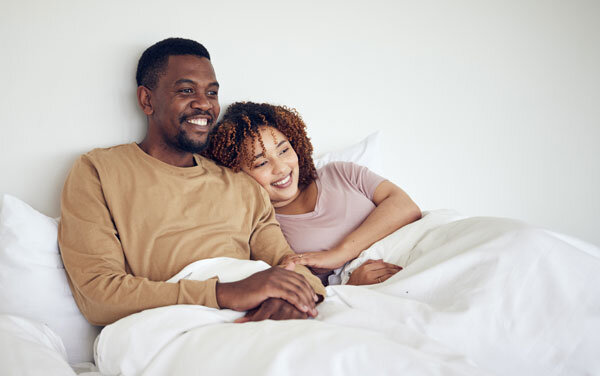 Streaming
Let guests stream or cast their own content rather than limiting their options to on-demand or live TV. As of 2019, 40 percent of guests claimed that streaming content and smart TVs were a key factor in picking a hotel. Allowing guests to access their own content personalizes their experience and allows you to give them exactly what they want, not what you think they want. 
Make it as easy as possible to log in. Typing each letter of your email address with the remote gets frustrating fast. Casting is your friend here; guests can take content from their own devices and connect it to the bigger screen. They don't have to log in because they're already logged in on their device. However, you still need a simple, secure platform with clear instructions or else you will have the same issue (guests yelling at the screen instead of watching it). Integrating your casting solution with your property management system ensures only checked-in guests can connect and prevents casting to the wrong room.
Outlets and USB Plugs
Include multiple outlets and USB plugs—a guest may need to charge their phone and laptop at the same time. It would be good if they could do this without unplugging the lamp.
Outlets should be in convenient locations such as near the bedside table or the desk, not shoved in a corner behind the curtains. As a bonus, you can even offer an octopus cable so that guests can still power their devices even if they forgot their charger.
Apps and Messaging Solutions
As of  2019, almost three-quarters of guests would use an app if the hotel offered one while another 58% would want to check in using that app. And this was before the pandemic happened and everyone discovered their new passion for hand sanitizer. 
Using a guest messaging app to communicate with guests on their own device has a few advantages. First, guests are already familiar with their own devices and how apps work. The guest can also take their device with them when they leave the room and stay connected with you even while they're out. Finally, guest messaging apps can automate communications and make it easy for guests to personalize their stay, driving efficiency, guest satisfaction, and revenue.
WebRezPro partners with companies like Akia, Breezeway, and Revinate to make guest messaging, well, a breeze. No more clunky phone calls!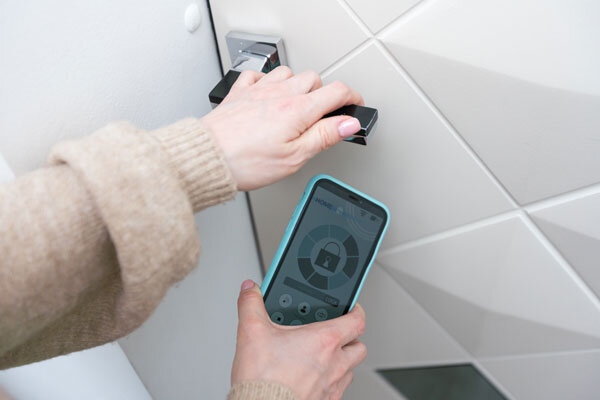 Mobile Keys
Use mobile keys to speed up the check-in process and offer guests convenient access to their room and other areas of the hotel (e.g., the gym) throughout their stay. Key to contactless check-in (excuse the pun!), mobile keys save guests and staff time and eliminate the hassles and environmental footprint of those little plastic keycards (see more about sustainability below).
You can either send guests a keypad access code valid for their reservation or have them use your mobile key provider's app, depending on how you implement keyless access at your property. 
Sustainability
We're in the Greta Thunberg era now, and guests care about sustainability (unfortunately, we have no backup planet at this time). According to a 2021 study by Booking.com, 81 percent of travelers wanted to use sustainable lodgings in the year to come. In-room technology can help you make this a reality (there are more options than just low-flow shower heads). 
Install loT (internet of things) sensors that let you know whether or not a room is occupied, so you can adjust lighting and temperature accordingly. The internet of things includes any "thing" hooked up to the internet to oversee a process, gather data, or swap information with another device. Such smart room technology can be integrated with your property management system so that room settings can be automatically timed with guest check-in and check-out for greater energy efficiency. 
Does your property use a lot of paper menus and in-room brochures? Consider putting this information on a guest tablet or your hotel app instead. This reduces paper waste and gives you a nice opportunity for upsells. Would your guest like a strawberry-ginger mocktail to help settle them in?
If you're looking to expand beyond in-room technology into your property's construction, these eco-friendly hotels should inspire you. 
Personalization
Not every guest is the same or requires the same technology (except for Wi-Fi!). Your business travelers may be glad of that coordinated wakeup call (alarm sounds, curtains open, and lights come on all at once), while families with kids may appreciate that Disney+ subscription.
Use your property management system to learn about your guests and make sure you're supplying what they want. Guest profile data gives you a basic understanding of the types of guests who visit your hotel and also enables you to drill down and get to know those guests on an individual level. Is it their anniversary? Are they allergic to dogs? Do they visit often? (This makes them a VIP!)
Use this knowledge to provide a personalized guest experience, from in-room amenities to offers and communications.
In-room technology goes hand in hand with modern, personalized guest experiences and is fast becoming mandatory if you want to stay competitive. Hotels that embrace such technology will be well-positioned to come out ahead.