In our digitally connected world, consumers expect increasingly personalized service from the businesses they choose to deal with—especially from those in the hospitality industry. To stand out in such a competitive market, hotels need to provide individually relevant (and therefore memorable) guest experiences, the key to which lies in guest data.
Guest data has long been leveraged by luxury properties catering to discerning guests, but now operators of all lodging types recognize the value in using this data to build stronger guest relationships.
Keep reading to find out how to build guest profiles that empower lodging operators to elevate the guest experience.
Emails
Guest email addresses are a crucial part of the equation, and they can be used to gather even more data. If you offer direct online bookings, you automatically collect your customers' email addresses as part of that process. And if your website booking system is integrated with your property management system (PMS), you don't have to enter any data twice.
You still have ways to collect a guest's email even if they don't book direct. Front desk agents can politely ask during check-in or check-out, telling guests they'd like to send discounts for future stays, or offer to email guests their receipt instead of printing one. If you use self-check-in, you can request the guest's email (and mobile phone number) as part of the digital registration process, even if they booked through an OTA. This process is made completely seamless when your PMS is integrated with your OTA channels and guest messaging software.
Properties with a loyalty program can gather email addresses (and other data) by inviting guests to join (see below). Customers are more likely to share their addresses if there's something in it for them.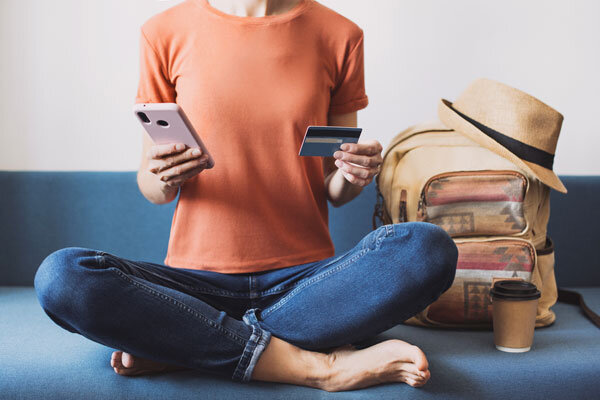 Special Requests and Amenities
You can use your online booking engine to allow guests to request additional amenities when they reserve. WebRezPro property management system enables you to offer free or chargeable add-ons during the booking process, such as spa services, meal plans, and in-room extras like wine and chocolate. This data is automatically recorded on reservation folios and saved to anticipate guests' needs for future stays.
Armed with your guests' email addresses and/or mobile phone numbers, you can send them pre-stay messages to ask if they have any requests. A simple, "Is there anything special you need?" goes a long way towards making guests feel welcome, and you can use that information to further personalize their stay. For example, if a guest requests "dog treats," you could upsell them one of your pet-friendly packages. Pre-stay emails and text messages can be automated and triggered based on reservation information, saving you lots of time.
In addition, you can manually record guest preferences in customer profiles. Hotel staff often learn more about guests during their interactions with them and should be encouraged to record relevant information that can help you personalize their stay (and future stays!). If a guest requests extra pillows, put that in. If a guest mentions it's their anniversary, note that too.
You can use this information to suggest ancillary services and make helpful local recommendations. That guest who needed treats for their canine companion could also be on the lookout for the best dog walking parks and pet-friendly restaurants.
Social Media
Most travelers use Facebook and/or Twitter and/or Instagram or another combination of social networks, which makes social media an obvious place to look for information about your guests.
Profile guests based on their likes, shares, or comments on your hotel's own posts and campaigns. Whether a guest shares a post about your special holiday package or leaves a comment drooling over a photo of your delicious waffles, these interactions help reveal what's important to your guests.
Use a social media management service like Hootsuite to track the conversation around your brand across different channels. This strategy helps preemptively sort out the most relevant information. Some properties may look up guests online manually, but that swiftly becomes impractical if you have, say, a hundred rooms.
Centering the conversation around your brand also keeps you from crossing the line from informed to creepy by focusing on the information that's directly related to your hotel and how you can improve guest experience.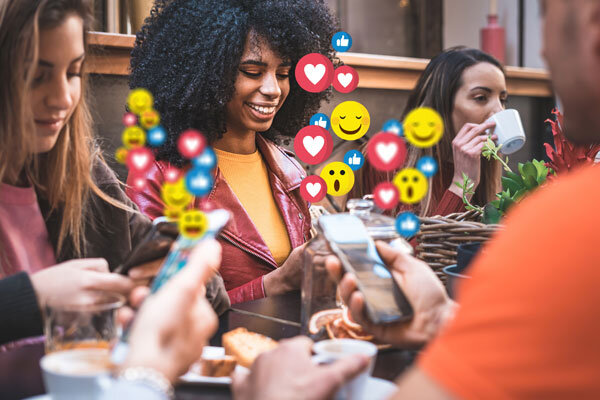 Reviews
Reviews are especially valuable because they give information about both your guests and your property. If a guest leaves a five-star rating saying how much they appreciated your hypoallergenic pillows, make sure to have those pillows plumped and ready next time they stay. (On the flip side, if you see reviews about dirty fridges and dust, you may want to check out WebRezPro's housekeeping checklists.)
Ask for reviews in your post-stay messaging and at check-out. You can also leave a link to your preferred review site in unobtrusive places around your hotel e.g., on your lobby coasters.
A good property management system will integrate with reputation management software like Revinate or BlueJay, enabling hotels to automate review collection and monitor and respond to reviews across multiple sites from one convenient dashboard.
Hosting review contests is accepted industry practice. Put the first fifty people to write reviews in a draw for a discounted stay or gift certificate to your spa. Everyone loves free stuff!
Loyalty Programs
When a guest joins a hotel's loyalty program, they're more willing to share information with the understanding that they will receive personalized service and perks in return. Loyalty programs—especially those of independent properties—are moving from strict, points-based systems to more flexible options that cater to the modern traveler's desire for instant gratification and relevant rewards.
Offer choices that appeal to a wide range of guests. Millennials prefer to use points to upgrade, while older vacationers would rather have a free night. Including smaller rewards as well, like a free beverage or spa discount, will ensure every guest has the chance to benefit from the program.
To obtain the highest guest engagement with your loyalty program, limit the number of rules and restrictions. (Few will be interested if they can only redeem points on a full moon if the hotel is at under 60% occupancy.)
You can partner with other independent hotels to expand your program's reach and make it more attractive to potential customers. One of our clients, Hopkins Bay–A Muy'Ono Resort, has a rewards program where guests can redeem points at over 250 independent hotels in the United States and Belize. Guests receive 1,000 bonus points just for signing up (there's that instant gratification again). Programs like Stash Hotel Rewards enable independent hotels to team up with others in this way to generate bookings and loyalty—and can be integrated with your PMS to automate the process of managing guest point balances.
Data Management
While data is critical to personalizing the guest experience, it's not very useful without an easy way to access it. With Google phasing out cookies in 2024, first-party data is becoming more and more important. You need an automated data management platform to collect, sort, and use your data to personalize service and run effective campaigns. This is where a modern property management system comes in.
WebRezPro PMS collects first-party guest data from the point of booking and supports personalized service through guest profiles that include stay history, demographics, preferences, and comments about the guest. Reservation data can be used to automatically trigger personalized routine emails throughout the guest journey. And features like pop-up reminders, reservation alarms, and VIP flagging help staff cater to every guest's needs.
Your PMS and CRM (customer relationship management) or guest engagement software can work together via direct integration to take your guest data and segmentation to the next level, allowing you to create highly targeted guest communications and campaigns. Integration allows your data to work for you by automating guest communications and giving you a clearer picture of who your guests are, so you can personalize every guest's stay.
Live by the platinum rule and treat your guests the way they would like to be treated. With such rich data at your fingertips, you can surprise and delight each and every guest, driving more revenue and great guest reviews!
Editor's note: This post was originally published March 2016 and updated March 2023.