What usually comes to mind when picturing a hotel's gift shop is a space shoved to the side filled with non-essential impulse buys like trinkets and knick knacks. However, by applying modern travel trends, a hotel's gift shop becomes an essential part of a unique, memorable stay experience while cementing your property as a local hotspot.
Promote Local Art and Culture
Today's travelers want to immerse themselves in the surrounding culture, preferring to navigate the area like locals rather than tourists. Apply this perspective to your gift shop by selling products made by local artists, emphasizing that your property is part of the local culture. Further, selling quality artisan goods as opposed to mass-produced, low-quality souvenirs makes customers feel like they are investing in a unique, lifelong memento of their stay — and of your property, specifically!
Bonus tip: Further promote local artists' work by incorporating it into the decor throughout your entire property, not just in your gift shop.
Sell Commonly Forgotten Supplies
On a practical note, stocking your gift shop with commonly forgotten supplies is extremely convenient for weary travelers who either want to rest or make the most of their time when they arrive rather than head out for supplies. Toothbrushes, luxury shampoos and soaps, shaving cream and razors, to-go snacks, and drinks offer convenience and next-level hospitality to jet-lagged customers.
Additionally, providing these items is another opportunity to display local artisans' and bakers' creations. Quality, one-of-a-kind items created by locals, using local ingredients, are much more likely to be purchased by customers looking for unique, luxury products to treat themselves to while they vacation.
Provide Next-Level Service
Visiting the gift store should feel like an extension of the stay experience—not just a transaction. Offer customers the memorable experience they look forward to when they travel. This can look like:
Offering direct delivery to guests' rooms.
Connecting your customers with delivery services to ship their purchases home.
Creative, intriguing displays and boutique interior design.

Offering guests the convenience of charging gift shop purchases to their room (more on this next).
Offer Safe & Seamless Purchases
A secure purchase experience is vital to the overall stay experience and your gift shop's bottom line. Payment gateway integration with your PMS ensures your customers' safety by keeping their credit card data out of the PMS, utilizing point-to-point (P2PE) encryption and tokenization. Currently, an EMV (chip-and-pin) solution is the most secure payment method for on-property purchases. Using an EMV-certified payment gateway integration is the best way to protect your guests and your property from credit card data theft and on-site credit card fraud.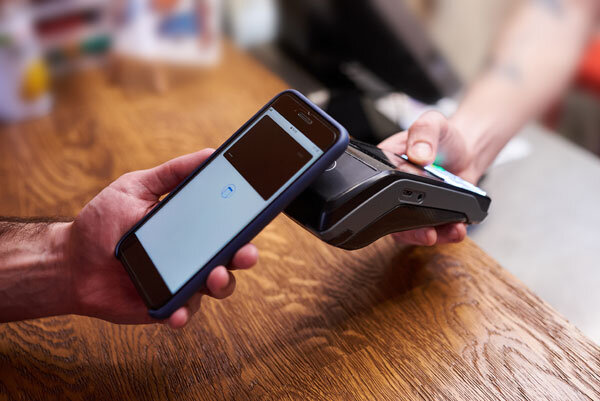 Save your customers time and the hassle of taking their wallet out by allowing them to charge purchases to their room. Integrating your point-of-sale (POS) system with your property management system (PMS) automates the process of applying ancillary charges to guest reservations so they can settle everything at once upon check-out.
A POS integration not only results in a seamless, convenient guest experience, it saves staff time too and eliminates manual billing errors. To learn more, read our article, PMS and POS Integration for Smoother Sales & Happier Guests.
Find the Right Space
Travelers often pack many activities and destinations into their travels, so putting your gift shop in a convenient location provides more opportunity for guests to stop by. An open floor plan with the gift shop beside the lobby creates a chance for customers to stroll through and browse every time they enter or exit the hotel.
Placing the gift shop in such a prominent location also creates a constant visual reminder for hoteliers and staff to maintain its appearance and inventory going forward (out of sight, out of mind…).
Host Events and Classes
Focus on your store's impact outside your hotel's walls, too. Hosting events and classes in your gift shop not only attracts guests but non-guests from the surrounding community, growing your customer base and revenue.
Pop-up events could include a meet and greet with a celebrity, a book signing, or inviting a local business or artisan to showcase their products and services.
Classes and workshops run by local artists offer the kind of unique experience travelers crave and will remember when recommending or booking a place to stay next time.
Use Guest Data to Inform Decisions
While your gift shop may be exciting to visit, it remains an underutilized resource if customers are not spending money. Use guest data and sales reporting data to keep an ongoing record of what customers purchase and enjoy best while staying at your property. This information tells employees how to provide an individualized experience for each guest, whether they are new or returning, and helps to highlight the best areas to invest in regarding inventory and marketing.
Advertise on Social Media
Remember to include your gift shop in your social media messaging. With the popularity of online shopping and most travelers looking to social media to inform their holiday decisions, highlighting your store's current collection of items can generate interest and persuade people to book or visit your property. You can also share the stories of the artists behind the goods in your shop, adding authenticity and personality to your property's stay experience.
Hotel gift shops are more than a physical space, they create unique, lifelong memories rooted in people and culture that your guests will never forget. An extension of the destination itself, a gift shop can elevate the guest experience and establish your property as an integral part of the surrounding culture and community.