Just as it's important to always look for ways to enhance the guest stay experience, hoteliers must constantly seek opportunities to boost revenue. Adapting your money-making strategies to the ever-changing landscape of the hotel industry will help your business stay profitable during difficult economic times and ensure long-term success.
By capitalizing on consumer demand and creating efficient, automated internal processes, you will never miss out on a chance to elevate your bottom line.
Direct Online Bookings
An online booking engine for your property's website is the best call to action you can provide to travel bookers—and the best way to drive direct, commission-free bookings 24/7 for higher profit. Consumer trends show that 83% of US adults (from Baby Boomers to Gen Z) prefer to book their travel online; ensure they can book online directly with you (instead of OTAs) to boost your bottom line.
Your website booking engine should be easy to find (on every page of your website) and easy to use so that guests can follow through the moment they decide to book. It should also be integrated with your property management system (PMS) so that you don't have to double handle bookings or update availability manually. Automated processes like this not only save time, but money too.
Booking Channel Integration
Integrating your PMS with third-party booking channels is key to optimizing your distribution and revenue management strategies. Booking channel integrations allow you to quickly respond to market shifts by automatically updating rates and availability on your OTA/GDS channels and importing OTA/GDS bookings into the PMS. 
This way, you can maximize revenue by instantly updating rates across all channels in lockstep with the changing market, while eliminating the potential for lost earnings from manual errors and double bookings.
Dynamic Pricing
Dynamic pricing is a crucial part of successful revenue management, ensuring your prices reflect current demand and stay competitive. Adopting a dynamic pricing strategy will help you avoid pricing too high and losing bookings during the off-season or selling too cheaply during peak demand.
Automating this process using your property management system's yield management feature or a revenue management system (RMS) integration ensures rates update in real-time with ever-shifting consumer demand and availability. The problem with attempting to update rates manually is that you must also spend valuable time doing market research to determine when and how much to change prices. When dealing with multiple unit types, rates, and booking channels, automating this process saves time and resources that could be spent bettering the stay experience.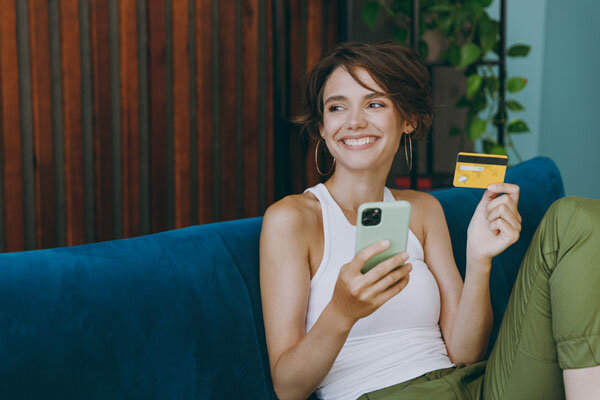 Upsell Through Your Booking Engine and Pre-arrival Communications
Make it easier for your guests to spend before they walk through your property's doors! Customers are the most open-minded to enhancing their stay through special packages and add-ons during the planning and booking stages of the guest journey. A revenue-driving booking engine will allow you to capture ancillary purchases by selling package rates and showcasing relevant in-room extras and add-on services (based on the rate and/or room booked); for example, canoe rentals for a family or chocolate-covered strawberries for couples. 
Similarly, use pre-arrival communications (by email and/or text messaging) to send personalized upsell offers based on reservation data (e.g., rate/unit type booked) and triggered automatically. For example, a pre-arrival email template with an offer for a discounted couples' massage can be created and automatically sent to bookers of your "Romance Package."
Upselling is a great way to improve total revenue, but only if the focus is on personalizing and enhancing the guest experience, rather than the hard sell. If you make your guests feel special, bookings will follow.
Value-added Packages
Packages are a great way to boost revenue during both slow and busy periods by offering an exclusive guest experience full of added extras and value. Combining overnight accommodation with additional products and services (guided tours, spa services, dinner, gift shop vouchers), value-added packages drive occupancy and revenue year-round by attracting new and repeat guests with the promise of a memorable stay that offers that little bit more. 
Showcase what makes your property special by including on-site services or partnering with local businesses to emphasize the unique holiday experience in your local area and help you stand out from your competitors.
Gift Certificates
Gifting memorable or unique experiences rather than material objects is becoming increasingly popular, making hotel gift certificates a viable revenue stream for lodging operators, especially since consumers tend to make more impulse or gift purchases while away from home. 
By gifting your property's stay experience to their family and friends, customers are vouching for your credibility and reputation while expanding your customer base. What's more, recipients are likely to spend more than the value of their voucher on ancillary services and, hopefully, return visits in the future. And if a gift certificate is not redeemed—well, that's just pure profit!
Allow customers to buy gift certificates online through your website booking engine too, to capitalize on holidays like Valentine's Day and Christmas.
Finding creative ways to navigate ever-changing consumer demand will naturally result in maximizing underutilized sources of income. Take advantage of technology to streamline operations and service to draw in travel bookers throughout the year, boosting occupancy and profit.