"I need a vacation from my vacation." Hours of driving, flying, ferrying, and waiting in line. Days packed with exciting yet exhausting back-to-back activities. Sumptuous meals, drinks, and extended bedtimes. Sound familiar?
In the past, going on holiday typically meant making the most of your time by participating in as many experiences as possible. Going to bed early and sleeping in were wasted opportunities to explore new cities and stay up late to grab drinks at a local pub—and lodging operations rightfully emphasized their ability to cater to this demand. Now, however, with the COVID-19 pandemic highlighting the importance of health, wellbeing, and balancing personal and professional lives comes a new consumer demand: prioritizing sleep, even while traveling.
What Is Sleep Tourism?
Sleep tourism is the practice of providing special services catered to guests with sleep issues or who wish to preserve quality sleep while away from home. Just like any service, there are many ways to apply sleep services to your property's stay experience.
The emergence of sleep tourism is proof that the societal narrative of "always hustling," "always grinding," and "being the first to arrive and the last to leave" is being challenged. When the physical barriers between work life and home life became nonexistent with work-from-home mandates, defining a mental / emotional work-life balance became more difficult and therefore, more important. Now, as people seek to sustain these healthy habits with workplaces and travel opening back up, they will choose accommodations that offer cutting-edge wellness and sleep practices.
Inspiring Sleep Tourism Examples in the Hotel Industry
Zedwell (London, England)
In early 2020, London's first sleep-focused hotel, Zedwell, opened its doors to guests in response to the societal call for better self-care in the COVID-19-era. For this hotel, sleep tourism isn't just one of the many services it offers; a good night's sleep is the entire inspiration and philosophy behind the stay experience. 
Innovative soundproofing, Egyptian cotton sheets, filtered air, gentle lighting, natural oak furniture, and a minimalist aesthetic make this innovator an inspiration for sleep tourism in the hotel industry.
Hastens Sleep Spa Hotel (Coimbra, Portugal)
In 2021, the Swedish bed manufacturer Hastens established their 15-room boutique hotel, the Hastens Sleep Spa Hotel: "an ode to knowledge, the city, and your complete well-being." 
Hastens provides a space that rejuvenates both body and mind with bright, colorful spaces inspired by the city's culture and history—including a reception area that uses over 400,000 small tiles from floor to ceiling—a private rooftop with panoramic views of the Mondego River and Coimbra, and a private garden with aromatic plants and stone sculptures. Plus, with a bed manufacturer behind the construction of this lovely hotel, guestrooms come equipped with a Hastens pillow menu, bed linen, and mattresses.
Mandarin Oriental, Geneva (Geneva, Switzerland)
The Mandarin Oriental, Geneva offers a variety of wellness services that include acupuncture, yoga, personal training, spa and beauty services, and a 5-day 1-on-1 expert health coaching retreat. 
Additionally, this property collaborates with CENAS, a private Swiss medical sleep clinic, on a three-day program that studies guests' sleeping patterns to identify potential sleeping disorders. This program highlights the importance of partnering with scientists and medical professionals to carefully impart these tactics and work towards long-term sleep solutions for guests.
Park Hyatt New York (New York, USA)
Recently, Park Hyatt New York revealed its One Bedroom Sleep Suite by Bryte, a room dedicated to providing "a personalized, restorative sleep experience." This 900-square-foot space is founded on the science of sleep and filled with beautiful, high-quality amenities to indulge guests in the utmost luxury sleep experience. 
What makes this room uniquely inspiring is that it features The Restorative Bed by Bryte, a high-tech solution that dynamically adjusts to relieve pressure points while controlling the climate throughout the various sleep stages. Other amenities include a diffuser with the signature "Sleep" essential oil blend, sleeping masks, sleep-related literature, and a bidet toilet in the master bathroom.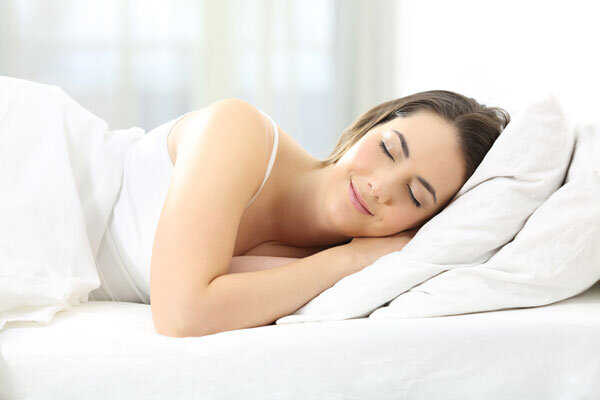 Provide Your Guests with a Perfect Sleep
Sleep programs and sleep science are no longer markers of an exclusive, luxury experience. With average households and consumers developing good sleep habits at home, lodging operators will need to look at ways to offer better, unique experiences for those on vacation.
Whether you are just getting started on your hotel's sleep program or are deeply immersed in the science of sleep, here are some tips and ideas to spark creativity and ensure you're on the same page as today's travelers.
>> Sleep tourism is not exclusive to the night hours. Little things throughout the day add up to determine the quality of sleep one gets later. So providing services like a digital detox program, guided meditation, progressive muscle relaxation (PMR) sessions, professional massage therapy, or nature walks for forest bathing are a great way to promote quality sleep 24/7. Additionally, hiring professionals such as nutritionists, herbalists, hypnotherapists, and physiotherapists for onsite consultations allows guests to choose a specialist based on their individual needs and interests.
>> A pillow menu offers a variety of quality pillows in different shapes and thicknesses to provide ultimate comfort for side, back, and tummy sleepers. Also, choose bed linens and mattresses made from materials known for their quality in promoting sleep and comfort.
>> Provide herbal teas that are known for promoting sleep like chamomile or passionflower alongside typical in-room hot beverage options to show guests you are thinking about their wellbeing.
>> Circadian lighting and in-room tech that naturally shifts from blue (morning / afternoon) to amber (evening / night).
>> Diffusers with scented oils that ease congestion and promote sleep.
>> Quiet rooms accomplished through soundproofing measures or by simply leaving earplugs or a white noise / soothing sound machine on the nightstand.
>> Provide bathroom toiletries with ingredients that promote relaxation like lavender or jasmine (perhaps alongside unscented products to promote relaxation to those with sensitivities). Mineral- or vitamin-infused showers also greatly relax the body and promote sleep.
These are very specific examples; you are only limited by your own imagination! There are countless opportunities to get creative and find your niche in the application of sleep tourism to your property.
To stay competitive in today's culture of self-care, properties must provide a stay experience that affirms and supports their guests' health and wellbeing. Going on vacation or even a business trip should mean that travelers return home more refreshed than when they left, not the opposite. Give your guests a "home away from home" through a comfortable, dreamy night's sleep!