Our latest case study highlights the experience of one of our awesome motel clients, Footbridge Beach Motel in Ogunquit, Maine. This story is a little different from our other case studies as it tells the tale of an existing customer who left, tested the water elsewhere… and came back again.
Owner Mark Kilduff and his team take great pride in their popular 21-room motel. Guests rave about the meticulously cared-for property and friendly service, which brings them back every season.
When Mark purchased the property in 2018, WebRezPro was already there, and Mark was impressed with the system's comprehensive functionality and common-sense approach to streamlining operations. As an accountant, Mark especially appreciated WebRezPro's robust reporting features. So, what went wrong?
The Challenge
We don't want to give too much away (you'll have to read the case study!), but Footbridge bid farewell to WebRezPro as it did not then connect to Google Hotels. Footbridge knew what they wanted and vetted several other property management systems, settling on a well-known system that seemed to be close to WebRezPro in functionality, with the addition of a Google connection.
But they soon discovered that the new system didn't live up to its promise and fell short of Mark's expectations on numerous points.
Google Hotels integration – yes
Reliable customer service – no
Robust accounting and reporting features – no
Gift certificates – no
"The whole experience was horrible. And this I chose after vetting dozens of software—I felt this was the closest thing to WebRezPro. Boy was I wrong!!!"
The Solution
Upon reaching out to his WebRezPro account manager a few months later, Mark learned that WebRezPro had succeeded in establishing a certified Google Hotels integration. That was all the reason he needed to bring Footbridge Beach Motel back to WebRezPro and its streamlined approach.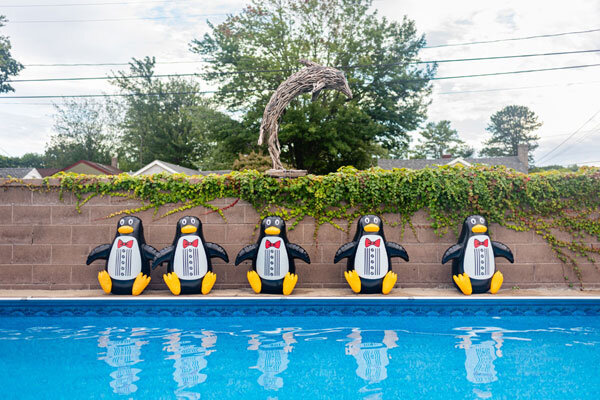 After an easy transition back, during which their original system was simply reinstated and upgraded to the newest version, the property once again enjoys seamless reservation management and full accounting and reporting.
The verdict? "Love WebRezPro and will never ever leave again."
For Mark, WebRezPro's main advantages are:
An intuitive approach to operations
Complete accounting and reporting
Unparalleled customer support
"It is simply straightforward and able to summarize and value track year over year. It's easy to see how things post and nothing is complicated. That's what I like."
…and the Google Hotels integration works great too!
Read the complete case study for the whole story! If you'd like to see how WebRezPro can work for your motel, get in touch for a free, no-obligation demo.