Filling rooms during slower travel times is important to ensure your business's long-term success and relevancy. Contrary to instinct, drastically reducing room rates won't guarantee midweek bookings. In fact, it eats into your profits and undermines your hotel's credibility. While price is a major factor in planning travel (especially with current inflation and for millennial and Gen Z consumers), guests also want the best value for their money. Implement the following strategies to make your hotel the obvious choice any day of the week.
Identify Your Typical Midweek Booker
Who travels midweek, and what do they seek in a hotel? Midweek travelers are likely people who are retired, travel for business, or work unconventional hours. Hoteliers can look to their property management system to find out who books with them, when they stay (weekends or midweek), the rates they like, and how far in advance they book, for example. This information is key to effectively marketing to typical midweek guests and their expectations and needs.
Attract business travelers by providing comfortable co-working spaces and work-conducive amenities like strong Wi-Fi, desks, and full-length mirrors to prepare for big meetings. Appeal to retirees and people who do their jobs outside a typical work week (think workationers) by highlighting opportunities for adventure and relaxation, such as bus tours of the area, couples' spa packages, and discounts on local attractions and events. Identify what pulls in your midweek bookers and emphasize it in your marketing.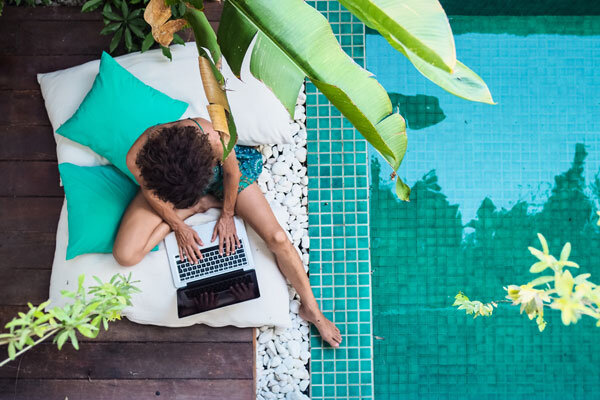 Promote Value-added Packages
Knowing your guests enables you to create and offer value-added packages tailored to their preferences. Retired people are likely empty nesters with financial freedom looking for new experiences. And those whose "weekends" occur midweek could include remote workers, freelancers, or hospitality workers like yourself looking to de-stress. Use your hotel's strengths and your imagination to implement different combinations of services, amenities, and activities that appeal to these types of travel bookers.
Showcase Your Local Culture & Community
Today's travelers want to experience a destination like a local. Hoteliers can capitalize on this trend by collaborating with surrounding businesses and individuals to offer authentic, immersive experiences that may otherwise be unknown to tourists. Additionally, many of these events may take place midweek. Make your business stand out by showing guests that your finger is on the pulse of local culture. Train staff to stay informed on what's happening around town so they can share their knowledge with interested guests and perhaps inspire an extended stay or repeat visit!
Here are some opportunities for hoteliers to watch for:
Cultural festivals and events
Art shows
Concerts
Farmers' markets
Theater
Food trucks
Chef pop-ups at local restaurants
By creating mutually beneficial relationships with area vendors, artists, and communities, hoteliers can offer special packages and experiences that benefit everyone involved and the local economy.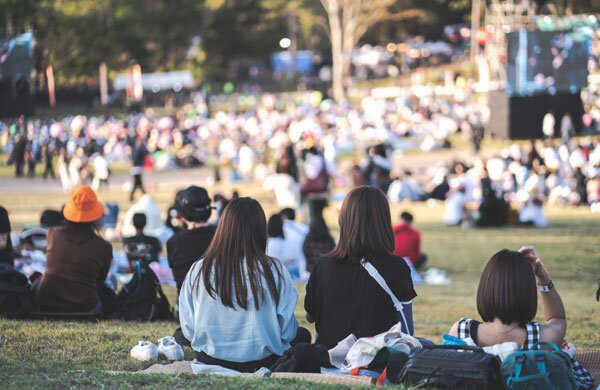 Reach Out to Businesses
Establishing relationships with local businesses brings ongoing opportunities for midweek revenue. Reach out to the following organizations and lock in deals to increase your property's appeal within and outside your location.
Real Estate Agents. Many people travel from out of town to view a new house or office space. Connect with agents bringing in these clients and discuss opportunities to benefit each other through special rates and advertising.
Building Contractors. Workforces brought in from out of town for big projects require lodging. Entice building companies to book their crew with your hotel by offering perks like earlier breakfasts, packed lunches, and long-term rates.
Universities and Colleges. People interested in attending a university or college most likely tour the campus before committing to attending. By providing potential students with a comfortable place to stay, you also have the opportunity to show them the community they will potentially join through added services and activities.
Restaurants and Event Spaces. Explore collaborations with typical party venues that may host midweek gatherings. Hosting a party midweek is enticing to many consumers because weekday prices are significantly less expensive than a weekend date (think weddings and company Christmas parties, for example!). Establishing relationships with popular party venues to package celebrations with lodging is an effective way to secure large group bookings and boost midweek revenue.
Extend Weekend Bookings
Increase midweek bookings by offering extension deals to weekend guests. During booking–when guests are most likely to add deals or packages–suggest booking a longer stay at a lower rate. For example, guests booking a two-night stay could be offered subsequent nights at 30% off or a 20% discount for a minimum stay of three nights. These deals can also be displayed as close matches in your online booking engine. If they don't take the offer during booking, present the opportunity again in pre-arrival and check-in communications.
Stay Active on Social Media
The key to an engaging social media account that attracts business is consistency. An active online presence conveys an active hotel. Give your followers FOMO (fear of missing out) by posting about special midweek packages, fun events and activities, and the exciting, unique local culture.
Pouring time, energy, and resources into slow travel times may seem counterintuitive. However, implementing effective and creative strategies makes it pay off. Get to know your midweek guests and their consumer patterns to capitalize on their business and boost revenue and occupancy every day for greater profit.