Guest engagement is fundamental to the success of a hotel. Without it, you can't build excitement around your brand, grow guest loyalty or share relevant information—on both sides. The most basic example is the booking confirmation email. Guests will be left anxious and confused if they don't hear anything after booking. Anxious and confused is not how you want them. You want them relaxed and ready to sip a strawberry mocktail by the pool.
Guest engagement alleviates your worries too. You don't know how you're doing unless your guests tell you. Guests can let you know their concerns through reviews, social media, and even text messaging.
Ultimately, guest engagement means revenue. Most customers—91% as of 2018—are liable to shop with companies who recognize them and provide relevant recommendations. So use these tips to up your game and connect with your guests. 
Reach Out to Guests at Key Touchpoints
Send email messages before, during and after a guest's stay to establish and maintain an open line of communication with every guest.
Pre-stay emails should focus on confirming guest reservation details and upselling. Now is the time to tell that family booking about your kids' package with the hot chocolate and story time. 
During your guests' stay you should proactively welcome them and ask if there's anything they need, i.e., restaurant reservations or extra towels. This can also be done by text message (see below). It doesn't have to be complicated. In fact, it's better if it's not. The sooner your guest can request those extra towels, the sooner they can get back to cleaning the beach sand off their kids. Checking in with your guests during their stay is also your chance to fix any issues before they turn into bad reviews.
Send post-stay emails to thank guests and ask for feedback. People may let you know the hard but necessary things over email or through an anonymous survey that they wouldn't say to your face. Remember, for feedback to be effective, you have to act on it.
Automate Routine Communications
You only have so many hours in a day. You certainly don't have enough hours to manually type pre-, during-, and post-stay emails for each of your guests. (Carpal tunnel, anyone?) This is where your property management system (PMS) comes in. Use your PMS to automate communication and ensure no guest falls through the cracks.
WebRezPro includes customizable email templates that can be personalized and triggered based on reservation information.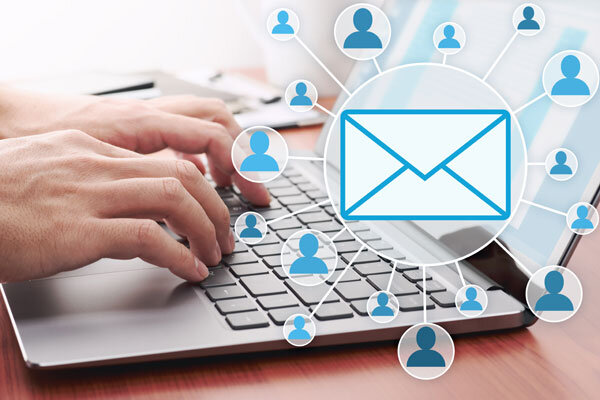 Communicate via Text Messaging
The open rate for text messages is 98%, so it's worth your while to consider communicating with guests via a text messaging application. 
WebRezPro integrates with platforms like Akia and Kipsu to make guest messaging simple and seamless. This way, reservation information is automatically shared with the guest messaging platform to trigger routine text messages and to match incoming messages/requests with reservations.
Find the Right Frequency
If you send too few communications, guests don't get relevant information. If you send too many…Guests still don't get relevant information because they've marked you as spam. You need to figure out the right balance for your property.
That balance may also change based on the type of guest you're marketing to. Maybe your business travelers prefer fewer communications than your leisure ones. It all depends on your guests…and your content. Ask yourself what value your communication provides before sending it. If it doesn't provide any value, hit the discard button.
Offer an option to opt out for guests who prefer to be left alone. Engagement is good; annoyance is not.
Socialize on Social Media
What people say about you on social media counts. Fifty-two percent of travelers chose to visit a place after being inspired by family and friends' posts on social media. Post regularly, so you're part of that conversation. 
You don't have to post on every network. Think about your audience and where they go for travel inspiration online. Facebook and Instagram make a good start for hotels—Instagram because its visual emphasis works well with travel. You can post all the garden, pool, and sea view pictures your heart desires.
Emphasize user-generated content (UGC). Guests view it as a trusted source, and 90% of people will make a buying choice based on it. When you see a post complimenting your hotel, like it and share. If it's really good, ask the person if you can use it elsewhere in your marketing. 
To make the most of UGC, you first have to find it. Listening on social media can be as important as what you post. Use tools like Hootsuite, Talkwalker, Google Alerts, and Social Mention to keep track of your brand reputation online.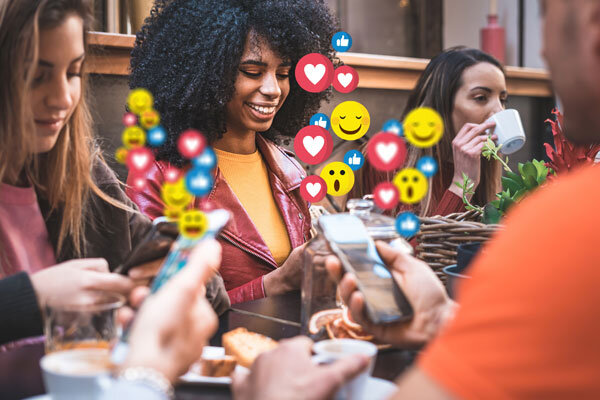 Make Booking a Breeze
Offer online bookings on your property's website and make sure the online booking process is simple and enjoyable.
Your website should be easy to navigate and your booking engine easy to find. Don't make your guests go on a scavenger hunt for it—or they may not book at all. WebRezPro's online booking engine offers the choice to include add-ons like spa services or breakfast in bed, so guests can personalize their stay. We call them reservation options and they can be tied to specific rates/packages and/or unit types so that they're only shown to the right guests, for example, guests in your loyalty program. 
Make sure your website and booking engine are mobile friendly too. An easy, enjoyable booking experience helps build anticipation for your guests' stay—the more excited they are, the more engaged they will be. 
Ensure Communications are Relevant
From emails to your website to social media posts, make sure your content is truthful and relevant to your audience. Don't make promises you can't keep. Guests will notice if the "private chef" turns out to be a vending machine.
And don't make it all about selling. Guests will be irritated if every email is an upsell. Think of what other value you can provide. For instance, you could share a list of restaurants and fun activities to do in your city. Or routes to avoid rush-hour traffic. They'll thank you when it doesn't take them three hours to get back to the hotel.
Though your content may change depending on the platform, it's important to stay true to your brand voice. This lets guests know what to expect and shows professionalism.
Lastly, ensure your content is inclusive, and follow your guests' lead on how they would like to be addressed. Avoid assumptions and use broader language. For example, you should say "parents" instead of "mom and dad" and "their" rather than "his or her." When in doubt, you can always try a quick google search for more information; just be careful what sites you're taking that information from. 
Personalize Offers
The best way to make content relevant is to be specific about which guests you send it to. Not every promotion will fit every guest. It doesn't do much good to advertise your co-working space to honeymoon couples. Hot desking doesn't help when you want a romantic candlelit dinner. 
Divide your guests into segments and change your messaging depending on those segments. WebRezPro integrates with CRM and email marketing platforms like Cendyn and Constant Contact that allow you to do just that. 
Recording guest information in guest profiles within your property management system is important for guest segmenting and personalizing the guest experience. It enables you to give your returning guests the extra care and attention they deserve. Making note of your guest's dog allergy will prevent you from assigning them a pet-friendly room. 
Speaking of promotions, offering packages that are tailored to your guests is a great way to provide value and show guests you're in tune with what they want. 
Romance, family, and workcation packages are common, but you can be more creative and use your local area for inspiration. If your guests love to visit a nearby chocolate factory, how about a chocoholic package with gourmet hot chocolate every morning, chocolate martinis… and maybe even tickets to see the tempering and molding. Local festivals and special events also work well—as long as they align with your guests. 
Offer Loyalty Perks
Use a loyalty program to let repeat guests know you appreciate them with discounts and extra perks. Tailor the perk to the person. Or, if you can, let your guest do the tailoring and choose which perk they would most like. Millennials usually prefer to use their loyalty program to upgrade, while older generations would rather have a free night. Be flexible to offer the most value to guests and increase engagement.
Flexibility includes using multiple channels where guests can engage. As of 2018, 75% of consumers preferred mobile-friendly loyalty programs. 
You can team up with other independent hotels through loyalty programs like Stash Rewards and Voila where guests can participate at any member hotel. WebRezPro integrates with these programs, so you can oversee them through your property management system. 
From booking confirmations and marketing emails to social media and your website, relevant, personalized messaging will increase guest engagement and keep guests coming back again and again. Engaged guests boost your brand reputation and let you know what works and what doesn't. You can't improve your guest experience without their feedback. So mull over your messaging and make sure it's the best it can be.