WebRezPro property management system has been named, once again, a FrontRunner for hotel management software by SoftwareAdvice, a leading online service for businesses navigating the software selection process. Our mission at WebRezPro is to make daily hotel operations more efficient and profitable for our clients—and we are very pleased to be recognized as a top solution.
Designed to help small businesses find the best products for their needs, FrontRunners evaluates product data and verified end-user reviews from softwareadvice.com, capterra.com and getapp.com, to highlight the top-rated hotel management software products in North America. Only the highest-scoring products appear in the FrontRunners quadrant.
Positioning in the FrontRunners quadrant is based on a product's Usability score (which includes user ratings for Functionality and Ease of Use) and Customer Satisfaction score (which includes user ratings for Customer Support, Likelihood to Recommend, and Value for Money). Reservation management, front desk management and housekeeping management were identified as core functionalities required for eligibility as a FrontRunner.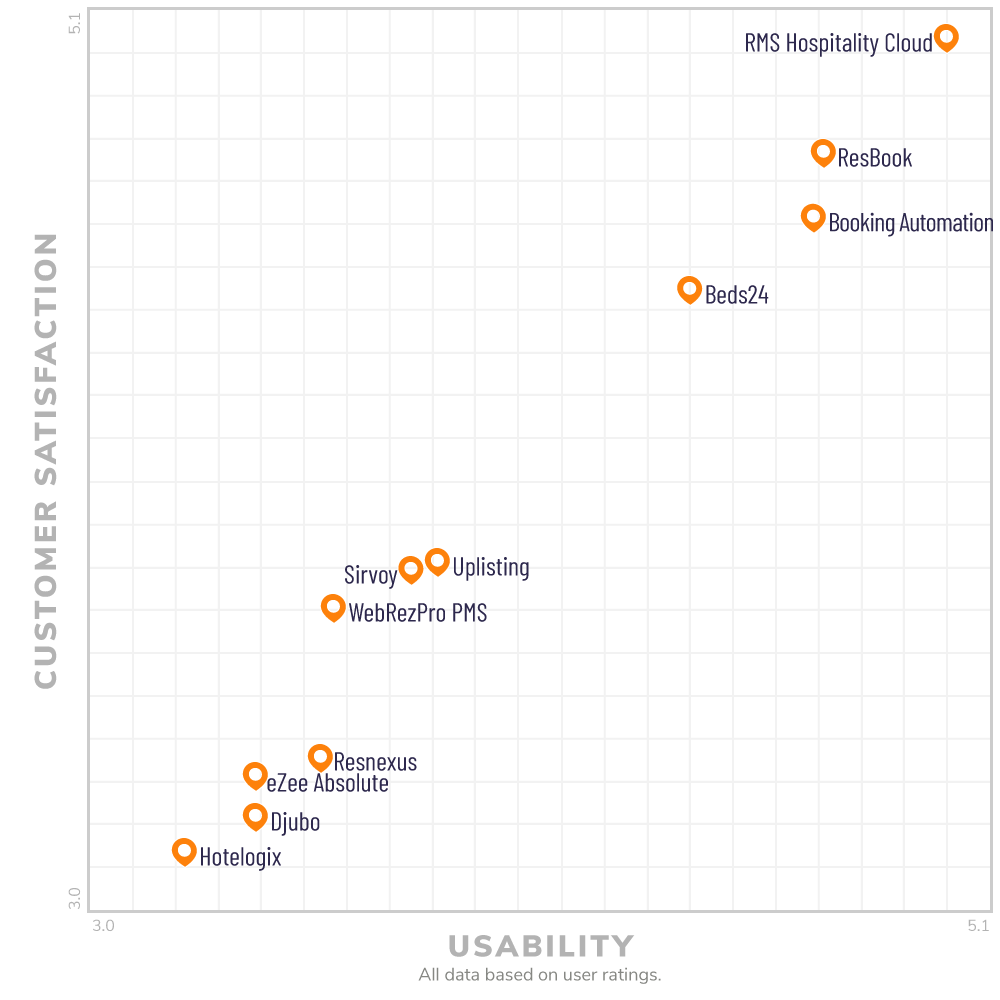 Published on SoftwareAdvice, FrontRunners for hotel management software is available at https://www.softwareadvice.com/hotel-management/#top-products
Committed to the success of our customers, we are constantly honing our WebRezPro property management system in step with technological innovation and lodging operators' needs. Our placement in the FrontRunners quadrant, which relied heavily on real user experiences, demonstrates our commitment to our clients—and to providing a top property management solution that keeps our customers ahead of the game.
FrontRunners constitute the subjective opinions of individual end-user reviews, ratings, and data applied against a documented methodology; they neither represent the views of, nor constitute an endorsement by, Software Advice or its affiliates.