This year (2023) WebRezPro celebrates its 20th anniversary as a leading cloud property management system for independent properties of all shapes and sizes, including hotels, motels, inns, vacation rentals, and even kennels (it's no problem if your guests go woof!). We're proud to cross this milestone with over 2,000 client properties in 45 countries and continue with our customer pledge: to streamline operations for our accommodation partners in the cloud.  
Looking Back
Back in the dark ages of the internet—aka the 90s—our parent company, World Web Technologies, operated as an online travel agency and released an online room reservation system for independent hotels. Our clients soon realized the potential of using web-based technology to drive more efficiency and revenue and began to inquire about increased utility, so we added functions for both the front desk and back office such as check-ins, inventory management, and invoicing. In partnership with our clients, we kept upping the ante until WebRezPro was born in 2003 as one of the industry's first cloud property management systems. 
Over the years, WebRezPro has kept growing and developing in partnership with our clients. Since celebrating our 15th year in 2018, we rolled out a major software upgrade with contactless check-in and other features to help operators navigate the pandemic and adapt to an evolving industry.
In fact, our company experienced a record-breaking year of growth in 2022, expanding our sales and support departments to meet the increasing demand for digital transformation in hotels. We couldn't have reached this major milestone without our talented and committed team who believe in our product. For the last two years in a row, we have secured a spot in Hotel Tech Report's Best Places to Work category as part of the HotelTechAwards. Within that category, our highest score was a 10 out of 10 for gender equality, with employee confidence and company values tied in second at 9.98.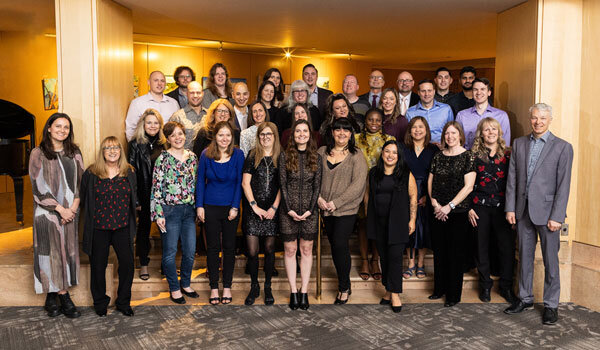 Looking Forward
We'll never stop innovating and improving our software to make life easier—and more profitable—for our accommodation partners.
"WebRezPro's mission has always been an ambitious but simple one: to drive operational efficiency and revenue for independent hotels through automation and innovation," says our founder and president, Frank Verhagen. "Our whole team is committed to the success of every client, and we believe in the quality of our product, which was built and is continually developed to help accommodation providers stay relevant and competitive."
This year we're preparing to release another significant software upgrade, including a brand-new booking engine built to drive increased conversions with a more streamlined search, increased customization, and improved upselling features.
We're also continuously building relationships with technology partners—including payment systems, guest messaging and engagement platforms, mobile key providers, revenue management systems, smart room systems, and more—to streamline operations and drive innovative solutions for lodging operators. WebRezPro currently offers connections with 125+ integration partners and counting.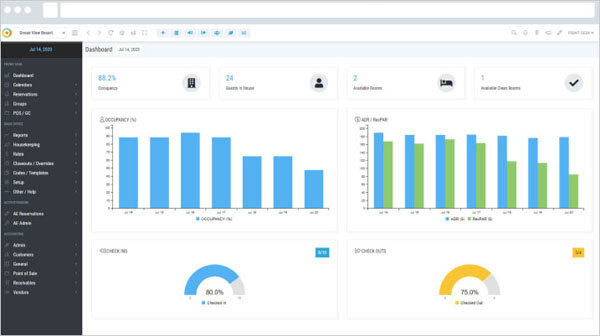 Your Partner in the Cloud
WebRezPro includes everything you need to run your property efficiently and profitably, including reservation management, rate and inventory management, housekeeping, accounting and reporting, guest communications, and payments. Our data security is top-notch with PCI compliance, EMV certification, two-factor authentication, secure SSL encryption, and more. We know how important it is to keep your hotel and guest data safe!
If you're looking for a software partner more than a software provider, give WebRezPro a try.
Switching to WebRezPro is easy. From the moment you reach out to us, your dedicated account executive will act as your point of contact from then on. They'll get to know and understand your property's needs (you won't have to repeat yourself to a different rep every time you call), guide you through WebRezPro's core features, third-party integrations, and optional modules, and provide pricing options.
Once you sign up, your dedicated onboarding specialist will provide you and your team with system training via a series of live online sessions scheduled at your convenience. They'll make sure you are up and running confidently with your new system. But it doesn't end there.
Our in-house support team is available every day by phone and email to assist you whenever you need. You will always have access to a real person who knows WebRezPro through and through. As well, you can submit support tickets conveniently from within your WebRezPro system, and you'll have on-demand access to our comprehensive online user manual and video tutorials.
Don't be shy! Contact our friendly sales team today and get to know your partner in the cloud.