Opening a new hotel is an ambitious and tenacious endeavor—and one of the most rewarding. Whether you're building a business plan for your new hotel or still running the numbers, the journey from concept to opening is undeniably overwhelming without a plan in hand. As Benjamin Franklin said, "If you fail to plan, you plan to fail." So whether you've just acquired a hotel or are still in the consideration stage, we've created a checklist to help you build a successful hotel business.
1. Build a Hotel Business Plan
A business plan is the first place to begin. A good business plan is your guidebook that not only defines your business road map but also keeps you on track. Identify your mission and vision, set out objectives, analyze market trends and the competition, conduct a SWOT analysis, develop strategic marketing, revenue management, and distribution plans, research hotel management software, identify target markets, brand positioning, and your unique selling proposition, and outline your operations and financial plans as well.
Refer to your business plan regularly to ensure new activities align with your initial vision and business goals. That's not to say your business plans are written in stone—the art of the pivot is essential in business! But any major changes will require you to revisit your overall business plan and consider how it will impact other components.
2. Build Guest Segments
Understanding what kind of guests you plan to attract to your hotel is the foundational building block to your marketing, branding, and even interior decorating choices. Once you have identified your unique selling proposition (USP), build your guest segments based on the types of people that will be attracted to your hotel.
Identifying your segments—such as families, business travelers, adventure seekers, and spa-goers—will help you create branding, services, marketing, and offers that will appeal to your core groups. For instance, if you have identified that your market needs a spa getaway destination and spa-goers are a key target segment, you can begin to build a brand that conveys peace, a website that feels serene, and enticing spa offers.
3. Build a Brand
Your brand defines your hotel design, website style, stay packages, and all your marketing. Building a brand is important to ensure that everything customer-facing is presented cohesively and represents the hotel you want to create, which is also aligned with your guest segments.
Begin by creating a brand style guide to encapsulate your mission, brand promise, values, logo, brand colors, typography, tone of voice, imagery guidelines, and even a mood board to inspire you. This document can help guide your future activities by determining what is on brand and what is not, from marketing materials to website design, to partnerships and beyond.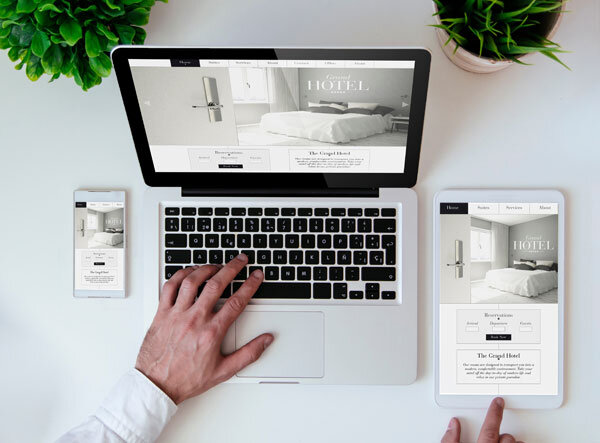 4. Build a Website
When 83% of all US adults want to book their trips online (according to these stats), your hotel website is almost as important as the hotel itself! Building your own site with free design platforms is possible and economical since design templates have come a long way in the last few years. However, since your hotel website is such an important marketing asset, we recommend using a web designer who is experienced in hotel website design. This way you can ensure all the best design practices are followed and your site is optimized for speed and SEO.
Make sure your website is fully responsive too, since 70% of all customers do their research from a smartphone. And don't forget to incorporate a user-friendly booking engine so you can capture direct bookings!
This article on how to conduct a website audit will give you a good idea of what your hotel website should contain.
5. Build a Marketing Plan
While a high-level marketing plan is part of your larger business plan, we recommend creating a more detailed marketing plan that is based on your business targets, the strategies and initiatives for reaching those targets, and how you will measure success (your KPIs).
Keep your USP and branding in mind and define what marketing channels best suit your hotel, such as email marketing, SEO, digital ads, social media, and radio and print ads. Don't forget to consider a content strategy.
6. Build Your Online Presence
In addition to your website, SEO strategies, and social media activities, don't forget about other ways to get your name out there online! While online travel agencies (OTAs) like Expedia and TripAdvisor charge commission on bookings, the benefits should outweigh the costs as they greatly expand your reach. Once you decide which OTAs you want to appear on, make sure you complete your profiles and keep them updated with current photos and descriptions.
Consider a strategy for managing online reviews on your OTA channels, including encouraging guests to write reviews, monitoring for new reviews and social mentions, and responding to reviews (good and bad!).
Part of your website, a hotel blog can help expand your online presence. By providing valuable and relevant information, you'll encourage readership and linkbacks while showing search engines that you're a worthwhile site for them to index.
Speaking of search engines, don't forget to set up a Google Business Profile (formerly Google My Business) account for your hotel. If you are purchasing a pre-existing hotel that has a business profile, ask the previous owners for access or request that they delete their profile so you can create a new one. Why? Google lists hotels on their Search and Maps, so you'll want to make sure your listing is complete and up to date! You can upload photos, respond to Google reviews, and showcase your amenities. And if you work with one of Google's approved connectivity partners, you'll also be able to send your rates to Google to display in accommodation search results.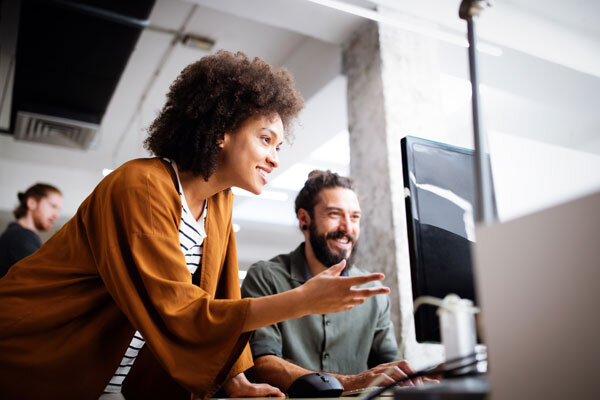 7. Build Your Hotel Tech Stack
Embrace technology and begin building a tech stack for your new hotel. Start with hotel management software that can integrate with various applications so you can innovate and add functionality as you grow. WebRezPro Property Management System helps hotels streamline operations from day one—from inventory management and reservations to housekeeping and accounting. You can build customer profiles for marketing and service personalization, automate routine guest communications, and set up dynamic pricing for all your sales channels. Plus, the cloud-based system allows you to manage your property from anywhere using a mobile device.
Other important systems to consider for optimizing efficiency and guest experience include an online booking engine (included with WebRezPro), payments technology, a digital key solution, guest engagement platforms, automated revenue management software, and smart room technology.
8. Build a Team
Your most important resource is your employees. Quality is more important than quantity since many operational tasks can be automated by your hotel software. With fewer employees, you can afford to pay them more, helping to attract and retain staff. Train your staff to take pride in their job as the face of your hotel. Treat them well and they'll return the favor!
If you're not finding the right people through traditional hiring means, don't be afraid to experiment with social media recruitment tactics and offer bonuses to current staff if they recruit successful hires.
9. Build Partnerships
No person is an island, and no business is either. Seek partnerships to foster goodwill in your community, expand your reach, and support local—all the while building attractive offers to entice your guests.
The sky's the limit when it comes to partnerships. They can enable you to offer discounts for nearby restaurants, stay-and-play packages that include local tours and attractions, in-room hospitality baskets filled with local goodies and coupons, and wedding or convention packages in cooperation with local catering and technology services.
Use partnerships to leverage greater reach on social media as well. Promote your offers or create giveaways with partners (especially if they have a larger audience than you!) to grow your online following and your guest list.
10. Build Guest Loyalty
This last one often gets overlooked in favor of efforts to attract first-time guests. But did you know that the cost of acquisition for repeat guests is up to five times less than new guests? Make sure your customer retention strategies are in place from the get go.
Guest loyalty begins the moment a booking is made since a positive first impression creates an experience a guest will want to repeat. Pre-stay messaging can create a warm welcome and a sense of familiarity before your guests even arrive. During their stay, take the opportunity to reach out to ensure guests are comfortable. Afterward, thank your guests, send them a review request, and then reach out regularly thereafter to keep your hotel top-of-mind. Consider rewarding repeat guests via a loyalty program.
Does that sound like a lot of work? It's not when you use your property management system to automate routine messaging via email or SMS.
Building a successful hotel business requires careful planning and attention to detail. Just like building blocks, every component must be carefully considered and constructed to create a cohesive and effective whole. From creating a comprehensive business plan to identifying your guest segments to choosing hotel management software, each building block is essential to the success of your hotel. With the right strategy in place and a commitment to excellence, you will create a thriving hotel business that delights guests and generates long-term success.