Search Engine Optimization (SEO) is an essential part of your marketing initiatives. Think of your website as a Broadway musical: the images and videos are the stars of the show while the website design plays a supportive role. Where is SEO in this analogy? Backstage, making sure the show goes on! The right keywords, meta tags, backlinks, and site speed not only ensure everything runs smoothly, they add integrity, authority, and quality to your website—everything that Google is looking for. Google plays the role of a theater critic, judging your website's performance and content with a good "review" resulting in better page rankings.
While SEO can be complicated and ever-changing (with search engines modifying how they judge and index sites), there are fundamental SEO strategies every hotel website should use:
Keywords
Page titles and meta descriptions
Descriptive and relevant ALT text
Internal and external backlinks
Condensed media for site speed
Mobile optimization
Fresh and quality content
Let's look at each of these SEO basics in more detail to understand how they can help optimize your hotel website to bring more guests through your doors.
Why is SEO important for your hotel website?
SEO is an essential component of your marketing strategy, along with social media, digital ads, OTA profiles, and emails. Investing in SEO can help bring visitors to your website and lower acquisition costs. But perhaps most importantly, SEO makes your website function optimally to create a pleasant experience for your web visitors. It's an extension of your hospitality!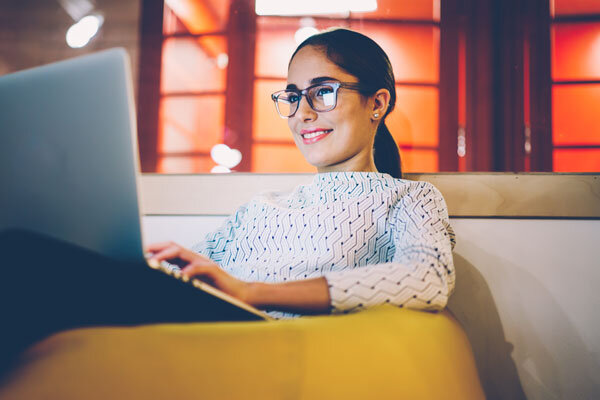 1. Keywords
When it comes to SEO, keywords may be the term you're most familiar with. Keywords are specific words or phrases that describe your webpage or overall website's purpose the best. When someone searches with those keywords, the hope is that your website will come up in the ranks.
There are several tactics when it comes to keywords for hotel SEO:
Get specific
Generally, the broader the keyword, the higher the competition. Instead, try to find the sweet spot of niche keywords that are also commonly searched terms. Your guest segments can provide a good starting point. For example, instead of Banff Hotels, you might try Banff hotel spa deals. Use Google Keyword Planner and Google Trends to compare how popular certain keywords are and how competitive it is to rank for those terms.
Don't stuff
While it's important to use keywords throughout your content and within ALT tags, image descriptions, meta descriptions, and page names, they must come across naturally. Repetitive use of keywords indicates "stuffing," which will only get your site demoted.
Create quality content
It's best to err on the side of not enough keyword mentions and focus on quality, relevant content. Google's algorithm wants to rank websites that will provide the best user experience. And at the end of the day, that's what you want for your web visitors, too.
Create searchable content
One way to create natural, quality, keyword-rich content is through a website blog and FAQ page. Consider what visitors to your region are looking for, ask the questions they're asking, and answer them.  
Use title tags
Use keywords in title tags, i.e., headings and subheadings with tags like H1, H2, and H3. These tags help search engines understand what the page is about. Ensure they're cohesive with each other and support the main topic of your page.
2. Page titles and meta descriptions
On the backend of every webpage is a space to insert a page title and meta description, which is the information that displays in Google's search results. Keep your title and description relevant to your page so visitors know what to expect (and get what they're expecting) when clicking through. Not doing so may result in a high bounce rate, which tells Google your information isn't relevant.
Make page titles and meta descriptions compelling! This is your chance to convince visitors to click. Keep it short: 150 to 160 characters max as anything longer will be truncated.
3. Descriptive and relevant ALT text
ALT text is a description added to images on the backend of your site and it lets search engines know what the meaning and context of the image is. Using your keywords and ensuring your description relates to the content on the page serves to reinforce that page's relevance. ALT text is also used by screen readers so it serves an important accessibility function as well.
4. Internal and External Links
Search engines love links!
Internal links (links to other pages on your website) help web crawlers understand the content of your pages and how different pages on your website relate to one another. They also help to keep guests on your website longer, leading them to other pages. Use them in moderation, however! Three to four internal links maximum per page is the best practice.
External links or backlinks are when other websites link to your hotel website. Backlinks are pure gold for SEO and the more the merrier because every site that links to yours helps convince Google that your site is a useful source of information.
The first thing to do to encourage backlinks is to create quality content that other sites will want to point to! You can also seek guest blogging opportunities (writing blog posts for other websites), ask sites to link to you, and work with influencers. Sometimes, linking to other sites will encourage a reciprocal exchange.
Keep your links up to date! Broken links are frustrating for your web visitors and search engines alike. Use a tool, like Google Search Console, to easily find links on your site that need fixing.
5. Condense media file sizes
All those gorgeous, swoon-worthy images and videos may be doing a disservice to your hotel website. Big media takes up big space! If you have a slow-loading website, file sizes are most likely the culprit! Don't worry—we're not suggesting you ditch your beautiful images and videos, simply condense them.
Before uploading media, decrease the file size to a point where you don't sacrifice resolution. Make this process easy with a tool like TinyJPG, which can shrink your jpegs before you upload them. Alternatively, paid apps like CrushPics can crawl your site and automatically condense all your media—an excellent solution for existing sites with a lot of media to cover!
Why is it important that your site loads quickly? Site speed affects user experience, and so is another quality Google measures when ranking search results. A slow site is irritating for your customers and may cause them to bounce. Each page on your site shouldn't take more than two to three seconds to load. Use Google's Page Speed Insights to make sure your website's up to speed.
6. Mobile optimization
Is your website optimized for mobile? It should be since, according to hotelbenchmarking.com, 53% of visitors to hotel websites are using mobile devices. Google is taking this into account as its algorithm leans toward mobile-optimized content with mobile-first indexing! That means hotel websites not optimized for mobile will rank lower than those that are. For hotels, it's also equally important to utilize a booking engine that's optimized for mobile. 
7. Keep it fresh
Update and refresh content regularly. This indicates to web crawlers that your page is up-to-date and therefore relevant. A hotel blog is a great way to keep generating fresh content, but it's also important to keep older posts alive by editing them and updating links and information. Remember your keywords, but it's equally important to write for people, not search engines! Quality and helpful content will get found and shared. 
SEO doesn't have to be complicated! Employing basic hotel SEO fundamentals can make a big impact. Keep it simple. Content is king and your website functionality is queen. When both are functioning at their optimum, they're the ultimate power couple! As a result, guests will love your website. Focus on that and Google will love you, too.
SEO is ingrained in every website we create for our clients. If you're thinking about a redesign, reach out to our web design team for a no-obligation quote.