Payment tech may not seem like a hot topic, but it's fundamentally important to your business and guest experience—especially now.
Think of all the ways consumers can pay for goods and services these days. From credit cards to digital wallets, we're moving towards a cashless world where digital payments reign. If you're still asking guests to pay by cash or cheque, you may as well be asking them to pay with salt or chickens!
While the thought of implementing payment technology at your property may give you a headache, the cost of not accepting payment methods your guests want to use is a much bigger migraine.
Why It's Important to Get Payments Right
Customers should be allowed to use the payment method that's most convenient to them. Providing a frictionless purchase experience like they've come to expect in all aspects of their lives will encourage them to book direct with you and bring them back next time.
For most guests, that means paying by debit or credit card—online and on property—but digital (mobile) wallets like Apple Pay, Google Pay, and PayPal are becoming increasingly popular.
Your guests aren't the only reason to get your payment tech sorted. Do it for your business too.
Automated payment processing allows you to:
Accept payments online (even while you sleep!).
Speed up the check-in process (great for your staff and your guests).
Offer self-check-in/out.
Eliminate manual errors (those long credit card numbers are not the easiest to key into your system).
Say goodbye to spending hours chasing and reconciling payments.
And protect your business against fraud and chargebacks.
An integrated payment processing solution helps your business save time, make money, and comply with PCI regulations.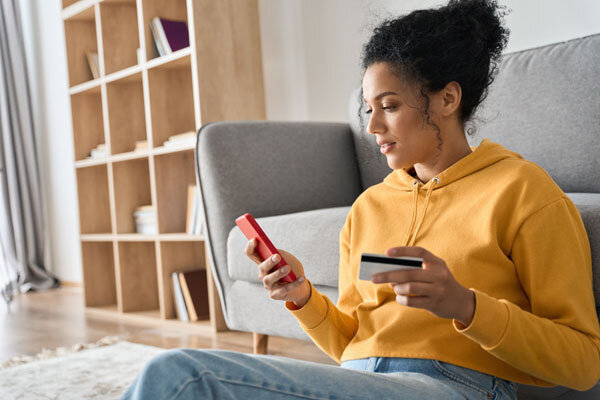 Online Payments
Secure online payments are not just a convenience for guests, they're an expectation. If you don't offer online bookings through your website, they might call, but they'll more likely go somewhere else—either to an OTA or a competitor.
To accept payments through your online booking engine or online self-check-in/out, you'll need a booking engine / property management system (PMS) like WebRezPro that includes a payment gateway integration.
A payment gateway integration securely sends the guest's payment information from your website booking engine through the payment processing network, then returns the approved or declined transaction response back to your booking engine and authorizes the transfer of funds.
A PCI-compliant payment gateway integration uses security measures such as point-to-point encryption (P2PE) and tokenization to keep payment card data safe from hackers and out of your property management system, reducing hotel liability in case of a system breach. Working like a placeholder for credit card numbers, tokens allow hotels to charge the guest's credit card any time during their stay and for a time after the guest checks out.
Securing a booking online is convenient for guests and reduces the time front desk staff has to spend on the phone. Allowing properties to accept bookings 24/7, an integrated online booking engine can also automatically send booking confirmations, invoices, and receipts by email for improved customer service and to save even more time.
Bonus tip: Look for a booking engine that includes currency conversion, so international guests know just how much they're spending.
On-property Payments
When guests submit payment information online through your website booking engine or self-check-in app, front desk staff won't have to ask for it when the guest arrives because it's already securely stored in your payment gateway.
Payment gateway integration not only facilitates self-check-in/out, it speeds up the check-in/out process at the front desk. If a guest prefers to pay with another card or digital wallet once they arrive, a payment gateway integration with your property management system allows them to do so seamlessly. When they insert their card or wave their phone over your payment terminal, the payment gateway automatically sends the payment to the PMS, all within a couple seconds.
For the best on-property credit card payment experience, choose an EMV-certified payment gateway integration. EMV (chip-and-pin) is currently the most secure card-present payment method, protecting your guests and business from card data theft.
But there's even more you can do to facilitate frictionless on-property spending. Integrating your property management system with your restaurant, spa, and/or gift shop's point-of-sale (POS) system automates the process of charging ancillary services to the guest's reservation.
For example, a guest can enjoy a meal at your restaurant without the hassle of taking out their wallet by charging the meal to their room. In this case, a POS integration allows the POS system to automatically confirm the guest's checked-in status and credit limit with the PMS and add the charge to the guest's reservation in real time. This eliminates the need for staff to add ancillary charges to reservations manually and, in turn, saves time and avoids costly, awkward manual errors (which is better for your business and your guests!).  
Whether by cash or card or digital wallet, allowing guests to pay the way they want doesn't have to be a headache (unless they want to pay with chickens!). With the right integrated technology, your property can offer a seamless payment experience that boosts bookings, on-property spending, and operational efficiency. WebRezPro PMS integrates with leading payment gateways and POS systems to make seamless payments a reality. In fact, a free payment gateway integration is included with every system. Contact us to learn more about how WebRezPro can streamline payments and operations at your property.