While economic uncertainty is curbing spending, people still plan to travel this holiday season—albeit more carefully, booking trips earlier and choosing options with flexible cancellation policies. For many, the season looks a lot more "normal" this year as we put the worst of the pandemic behind us. Is your property ready to grab your share of demand?
There's much more you can offer guests than a tree in your lobby. We're bursting with ideas to make your property the best gift for guests these holidays!
Wrap it Up With Holiday Packages
Many people like to get away during the holidays and, for some, staying at a hotel for Christmas is part of their tradition. Along with offering packages that incorporate seasonal activities, consider packages that are valid over the Christmas period specifically.
Some ideas include:
Christmas supper or lunch, a festive afternoon tea, or a discount voucher at the restaurant.

Tickets or vouchers for area attractions: hot springs, ski passes, and shopping mall vouchers for Boxing Day sales.

Festive in-room treats like a Christmas cocktail kit, specialty chocolates, and a mini Christmas tree complete with gifts!

Activities like sleigh rides or Christmas light tours. WebRezPro Property Management System makes packaging activities with room bookings easy. If you don't offer activities at your lodging directly, consider partnering up with other local businesses.
Pro tip: Use minimum stay restrictions (e.g., a three-night package) and/or CTA / CTD (closed to arrival / closed to departure) restrictions to maximize revenue during the peak season.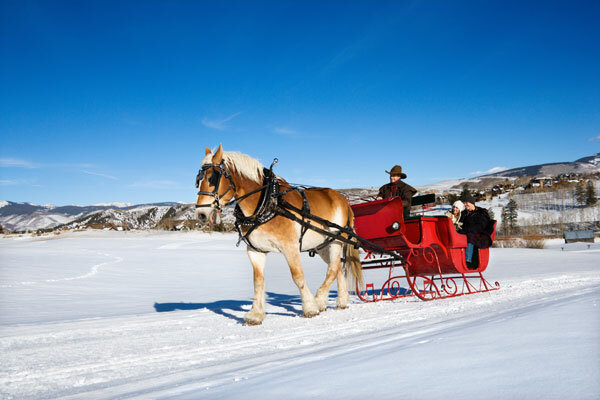 Flexible Festivities
Travelers are looking for flexible travel and lodging options these holidays as we navigate economic uncertainty, so maintaining flexible cancellation policies will bring in bookings. Then, curb cancellations by drumming up excitement and upsells in pre-arrival communications. 
For cancellations that can't be avoided, try to rebook or offer a gift certificate for a future stay in place of a refund. With WebRezPro, you can easily convert confirmed reservations into gift certificates. (Find more tips here for preventing cancellations.)
Personalization for High Elf Esteem
The Christmas season is the perfect opportunity for you to spoil your guests and make them feel special. Families staying with young children could be offered a visit from Santa. Or how about simple ornaments (like stockings) with guests' names on them? Any Christmas-themed welcome amenity is sure to add a special touch. Don't forget a Christmas cookie turndown.
Leverage your property management system to personalize the stay for every guest. Use your booking engine to gather information and to offer add-on products and services (like in-room extras) that can help guests curate their perfect stay. Make sure every guest feels valued by automating guest communications (pre-arrival, check-in, in-stay, and post-stay) that are personalized and triggered based on reservation data. Use reservation notes and alarms to remind staff to complete special requests.
The Sustainability Wish List
Making sustainable choices is a priority for a rapidly growing proportion of consumers. Travelers seek sustainable lodging options to enjoy their holiday to the fullest.
Make sure potential guests are aware of your sustainability initiatives, such as recycling programs, mobile (paperless) check-in, energy efficiency measures, and community programs. This information should be available on your property's website and in OTA listings, and you can promote your sustainability efforts on social media, your hotel blog, and in your newsletter too.
Christmas is a great time for businesses to give back to the community. Consider donating gifts and/or food to those in need, tree planting, or organizing fundraising events (imagine a Boxing Day Ball with the proceeds going to charity).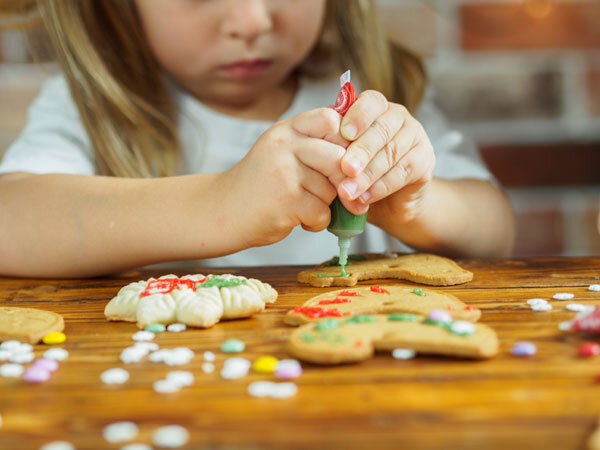 Specialty Programming for Happy Holidays
It's the simple things that make the holidays special. What can you offer your guests during the holidays that can give them a taste of home? We've seen lodgings offer cookie decorating, movie nights, and family bingo. Or offer the magic of Christmas with Mrs. Claus' story time and elf tuck-ins. Complimentary activities are a hit this time of year.
If it fits with your property's brand, how about throwing a Christmas Eve or New Year's party? You could include tickets with your Christmas package (and proceeds could be donated to charity). Think of the promotional opportunities!
Group Bookings for the Gift of Presence
Cater to the Christmas crowd to attract holiday gatherings. Think corporate parties with multiple room bookings for those who wish to stay overnight. Or market yourself as a central meeting place for large families, where everyone can enjoy a hassle-free Christmas, and no one has to wash the dishes afterward! It just makes frankin' sense.
WebRezPro makes managing group bookings easy, from setting up group rates and room blocks to managing incidentals and invoicing. Guests can even book their special group rate through your online booking engine. So convenient!
Gift Certificates for Those on the Nice List
Don't forget to promote gift certificates for your lodging on your website and in social media and email campaigns. Gift vouchers are the perfect Christmas gift, especially as consumer preferences shift toward the experiential. They're a win-win for guests and your property alike. Gift certificate recipients almost always spend on ancillary services, driving up hotel revenue.
WebRezPro allows properties to sell gift certificates for future stays either through the front desk or online. The system automatically tracks vouchers (including codes, values, issue/expiry dates, and customer information) and easily converts vouchers into real reservations upon redemption.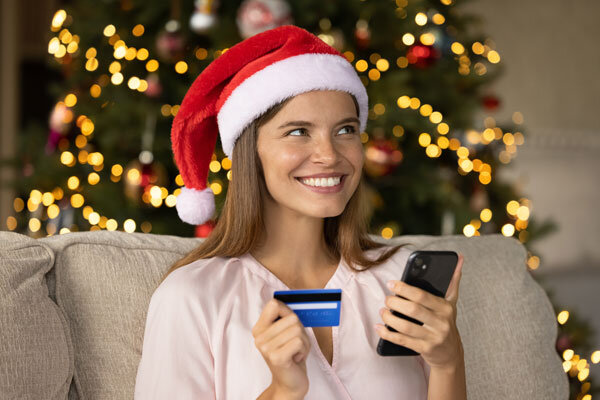 Celebrate with Seamless Service
From booking to check-out, give guests the gift of seamless service, so they can focus on the exciting stuff. It's going to be busy, so it's even more important to ensure operations are humming along smoothly by automating time-consuming manual processes.
Test your website's booking engine to make sure everything runs as it should and update your guest email templates to reflect the season. If you haven't already, consider implementing digital pre-registration or self-check-in. Not only is it convenient for guests, but it saves your front-desk staff time and can help them be more proactive in their customer service. If you're working with WebRezPro, you already have the tools you need to make guest self-check-in a reality. Seamless service is becoming synonymous with a mobile guest experience—and it's really not that hard to do.
Ensure guests check into a perfect room every time with housekeeping software that's integrated with the front desk. WebRezPro's mobile housekeeping reports can be updated by housekeeping staff as they work, so your front desk knows which rooms are ready in real time. Housekeeping checklists help housekeepers maintain quality cleaning standards, and housekeeping notes ensure special room prep requests (e.g., mini Christmas trees) are always fulfilled for happy guests.
Merry and Bright
And, of course, don't forget about that tree in the lobby…and various other decorations around your lodging to provide a feast for the eyes. Don't forget the nose either! We've seen a hotel offer mulled cider at reception, with an unforgettable Christmas aroma.
Use decorating as an opportunity for team building by hosting a pre-season staff Christmas party that includes decking the halls with boughs of holly to help everyone get into the spirit.
With the holiday season around the corner, now's the time to make your hotel Christmas ideas come true to maximize end-of-year revenue. From packages to bookings to seamless guest service, WebRezPro helps you provide guests with a special experience, so they'll come back year after year!
Editor's note: Post updated November 2022.