Not every hotel enjoys a renowned location like London, Paris, or Bali. Though these popular—and packed—destinations attract guests without trying, places off the beaten path also have great potential to snag bookings. Guests are more aware than ever of sustainable travel and overtourism (you know it's bad when articles start talking about "tourists per head of population") and so 41 percent of travelers are picking smaller, lesser-known destinations. Here's how you can market your property even if your location isn't on anyone's bucket list. 
Identify Your Audience
Your marketing efforts will only fall flat if they aren't targeted at the right audience. (This goes for Paris hotels too.) Not every destination off the beaten path is the same or attracts the same kind of people. Staying in a backpacking hostel in Kyrgyzstan and visiting a bed and breakfast on the cobblestoned streets of Old Town, Riga (in Latvia) are very different guest experiences. Who visits your property and why?
Use guest data from your property management system to determine your guest segments and create messaging and offers that appeal to them. What booking channels do they use? Make sure your distribution mix meets your prospective guests where they are. You don't have to please everyone. You only have to please the people who are already looking for you (or a property like you). 
Find Your Unique Selling Proposition
With your audience in mind, figure out what makes your property and location special. You may not have the Eiffel Tower…but there's the spectacularly pretty river nearby and the cafe down the road makes lemon meringue eclairs. What can guests find at your destination that they can't anywhere else?
Be Authentic
Tourists don't visit new places to see how all the other tourists are living; they want to see what life is like for locals. Slow travel is on the rise with an approximate 10 percent compound annual growth rate. This kind of travel emphasizes education, emotional impact, and those all-important local connections. 
Think about how you benefit the community around you. Do you buy from and hire locals? Slow tourists care about the impact of their visit, and that impact starts at your property.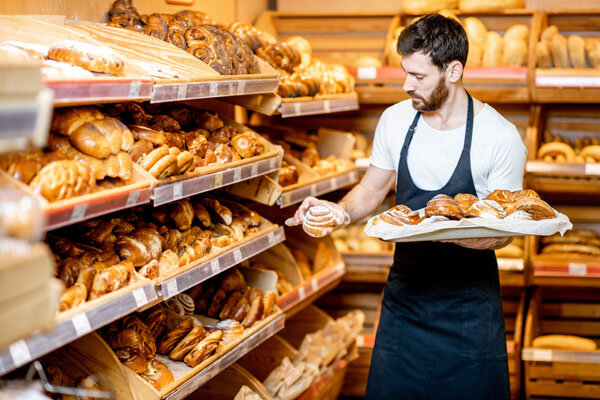 Build Partnerships
Being part of the local fabric involves building partnerships with other businesses. Partnerships support the local economy and each other. You can partner with nearby businesses to offer experiences that give travelers a deeper dive into your local culture while highlighting your unique selling proposition. For example, tours and activities can be incorporated into stay-and-play packages, services like catering and photography can allow you to elevate your event packages, and products such as locally branded coffee or handmade furnishings can be used to augment your on-property experience.
Partnerships open the door to co-marketing opportunities and boost your SEO. Potential guests don't just search for hotels; they search for activities as well. 
Offer Deals
With the economy giving off ominous rumbles, 63 percent of travelers this year have their eyes peeled for deals and another 53 percent are willing to take longer routes or vacation during the off season to save money. Why not a cheaper destination too? 
London may be out of reach, but Petworth might not be. Guests can visit the lavender fields there and still get their dose of Olde England. (The crown jewels are overrated anyway.)
Let guests know you're willing to give them the best bang for their buck. This doesn't have to mean a discount but can come in the form of added value. What special amenities and perks can you offer? If you do choose the discount route, loyalty programs and offers are a good way to provide discounts without setting off any alarm bells, i.e., why is it so cheap? They also get you the best bang for your buck in terms of gaining guest data and repeat business. 
Consider using revenue management software to guide your pricing decisions. This software integrates with your property management system and automatically figures out optimal rates based on factors such as booking data, seasonality, competitor pricing, and more. It helps to ensure you don't leave money on the table, even when offering a bargain.
Capitalize on Exclusivity
"You'll be the only one…" is a siren song to anyone who loves selfies. It's why people risk their lives to belt out their national anthem on top of Mount Everest. Though your guests shouldn't necessarily risk their lives for that movie night package, you can still market the idea that they're becoming trendsetters by staying with you. Make them feel special. Everyone visits the Eiffel Tower but not everyone has a wine tasting at Narbonne.
Your property is a hidden gem, and they found it. And they'll want to share their unique experience with the world via every social media network known to man. They're not like other tourists…They're brand ambassadors.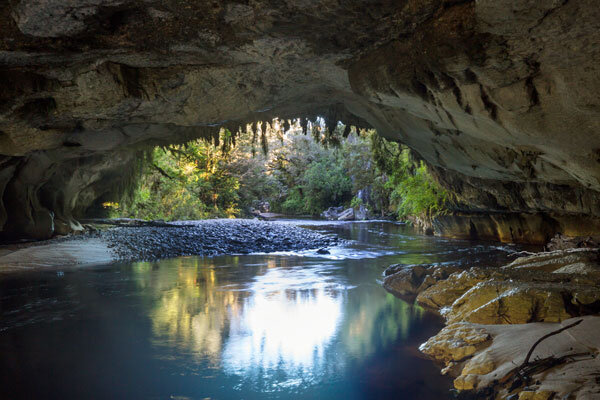 Flaunt It On Social Media…
Speaking of social media, it's one of the best ways to attract guests. Pick the networks most relevant to your audience (no one has time to update Myspace anymore) and post consistently. Facebook and Instagram are ideal for sharing images and videos of your destination. Facebook may be almost 20 (or 80 in social media years), but it's still the most popular network around. 
Take advantage of user-generated content. It serves as social proof that you're the real deal. You can encourage guests to post about your property and/or destination by creating a hashtag or running a contest (best photo wins!). Just be sure to ask permission before sharing guest content and give credit where credit is due. 
Promote local attractions, restaurants, and activities and tag your partners. They'll be sure to do the same for you.
… And On Your Website
Your website is the cornerstone of your online marketing strategy. It's what people see when they search your hotel's name and where they go to do more research after finding you on social media or an OTA. Promote your location on your website to peak their interest and convince them to visit—and to boost your SEO. 
Weave your location into your property's description/introduction and photo galleries. A "Things to Do" or "Area Attractions" page is perfect for providing an overview. This is especially relevant if your location is lesser known. (Paris hotels don't necessarily need to describe the Eiffel Tower!)
For example, our client Cusheon Lake Resort on Salt Spring Island has a "Visiting Salt Spring" page that lists nearby parks, beaches, shops, and restaurants and highlights whale watching and kayaking. It gives a summary of the area and appeals to their target audience (outdoorsy guests). It's helpful to both semi-locals (who may know where the island is but not know about the whale watching) and those further afield. 
Promoting your destination is also a good way for your blog to stretch its muscles. Attractions, restaurants, and upcoming events are all fair game. Let people know what makes your location special. Demonstrate your local knowledge and share insider tips. You may not have the Estonian Sauna Marathon…but there is that spa place down the street that the locals rave about (bonus points if you partner with them). 
Out-of-the-way destinations are in, so take advantage and entice new guests. With some extra marketing love, your town could offer an attractive alternative to the Eiffel Tower or Crown Jewels (without the two-hour queues!).