Heading into the new year, many people make resolutions for their personal lives, so why not make resolutions for your business, too? Resolve to harness hospitality trends that reflect your guests' wants and needs to elevate your property's stay experience and bottom line.
Bleisure Travelers and Workations
With the ability to work anywhere comes a novel type of guest—the "bleisure" traveler. Bleisure is a blend of business and leisure, coined to represent the rising trend of combining remote work setups with vacation, also known as a "workation." To appeal to this ever-increasing demographic of customers, hoteliers can advertise beautiful, comfortable workspaces or a "laptop-friendly" environment that promotes both productivity and relaxation.
While the sight of professionals typing away on laptops or talking on the phone in a hotel lobby was a common sight long before the rise of remote work, astute hoteliers realized the untapped potential of elevating the stay experience for the business traveler. And within this specific demographic, it's important to further personalize the types of coworking hotel spaces your property offers. A private, quiet hotel room works well for some, while others find the commotion of a busy hotel lobby or hotel coffee shop a desirable escape from the isolation of remote work. 
You can promote many amenities to your guest base, including free wireless internet, charging stations, complimentary coffee and tea, sound-proof call areas, sofas, sit-to-stand desks, an on-property daycare, and anything else you can imagine!
Health & Well-being
While many hotels have pools and gyms, a broader approach to wellness is needed now. With travel bookers prioritizing places where they can improve their nutritional and mental health in addition to their physical health, hoteliers must offer a wider variety of wellness services to stay competitive.
When preparing to greet the health-conscious traveler, get creative with the services you offer and the ways you can provide them. If your property has a spa, consider expanding your offerings there. You could hire staff trained in different techniques such as acupuncture, reflexology, or the ancient art of Tok Sen. And for those without a dedicated spa area, you can bring the spa atmosphere directly to your guests by outsourcing in-room manicures, facials, and massages. Or create exclusive and unique promotions by inviting specialists for individual or group sessions on different topics such as sleep therapy, meditation, or yoga.
The concept of health and well-being is an atmosphere that should be infused throughout your property. A clean, organized environment with fresh air and good ventilation, plenty of healthy plants, as well as quality mattresses, pillows, and bed linens all work together to create a soothing, relaxing stay experience that will leave travelers refreshed, revitalized, and returning again soon!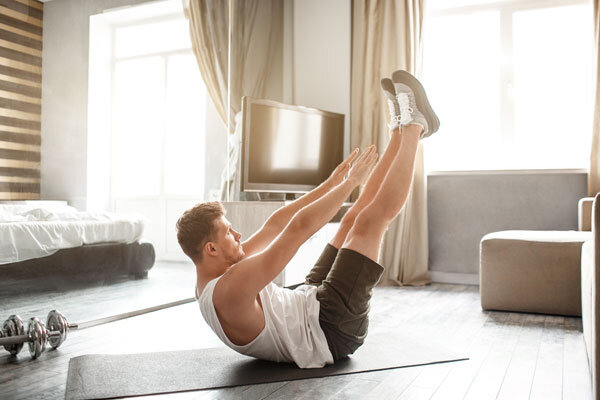 Social Responsibility
As environmental awareness and social responsibility come to the forefront, guests will use these criteria to determine where they spend their money. Boast more sustainable practices today by incorporating a few subtle yet effective strategies.
Natural, Eco-Conscious Design Choices. Seek out locally- and ethically-made decor, especially items made of natural materials. Use plants and gardens to create a relaxing atmosphere while improving air quality and even doubling as a source of ingredients for your restaurant!


Accessibility. It is essential to create spaces that everyone can access. Some general accommodations for your guests and employees include closed-captioning, dyslexia-friendly font, wheelchair ramps, sensory-friendly lighting and volume levels throughout your property, and alternative menu options. Be receptive to feedback and suggestions from the individuals who visit and work for your property, as every person has different support needs.


Working Conditions. Guests want to know that the place where they are staying treats their employees with respect. Show your staff that you care about them by paying them a living wage and creating an accessible, safe work environment. Being conspicuous about the value you hold for your employees will attract both travel bookers and potential hires.


Hotel Technology. Using a cloud-based property management system (PMS) like WebRezPro is more energy efficient than on-site hardware and allows you to go paperless with features like mobile housekeeping reports and digital check-in/out.
Focus on Food
According to Booking.com, 50% of travelers want to experience culture shock and 47% wish to explore exotic local delicacies in 2023. Give your guests a taste of the local culture by providing local ingredients and dishes, establishing your property as the kind of immersive cultural experience today's travel bookers seek.
Another important aspect of this trend is the diversity of dietary needs. There are many reasons why an individual may have certain dietary restrictions or preferences and it is vital to be educated about these different health choices and concerns and accommodate them.
Make sure your food labeling is clear and correct and take precautions against cross-contamination. Even if your property doesn't have a restaurant, you can offer various options for different dietary needs in your vending machines and hotel breakfast station. Another solution is to offer one dish that caters to multiple different dietary needs; for example, a dish that is both gluten- and dairy-free.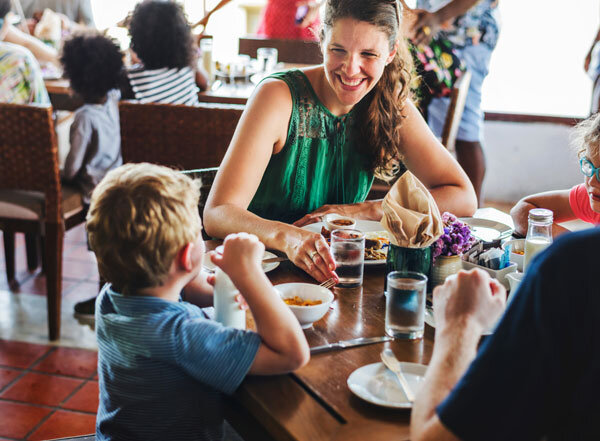 Personalized Service for Every Guest
While adopting the latest travel trends is essential for your property to stay relevant and competitive, the hotel industry is really all about the people. Focus on personalized service to make your guests feel special and establish guest loyalty.
Create guest segments to identify and target specific demographics within your general customer base. Using the above example of bleisure travelers, hoteliers can tailor their services and communications to solo workationers, families or single working parents seeking a kid-friendly holiday, or working couples looking for a getaway from the business of everyday life. 
WebRezPro automatically creates guest profiles when a reservation is made, providing key information about guest preferences, needs, and stay history that can be used to improve the stay experience each time.
Digitalized Service
While we talked about how digitalized services contribute towards social responsibility, it is a significant point on its own, too. Digitalized service creates a seamless, elevated stay experience for your guests with features like guest messaging, keyless room entry, and contactless check-in/out. From finding and booking a place to stay to organizing where and when to eat and what activities to do, traveling can be stressful—but it doesn't have to be! Automating these tasks for your guests with the likes of online booking and digital concierge services frees up time they can spend enjoying your property's stay experience to the fullest.
Treating your guests and staff to a seamless mobile stay experience begins with the first click of your hotel website. With unlimited search options, you need to keep website visitors interested and engaged with a mobile-friendly website built with responsive design, quick loading time, easy-to-read text, and stand-out calls to action to increase conversions.
Evolving hospitality trends highlight the continual growth and change that occurs in both our personal lives and the hotel industry. Get ready for another year of reimagining the travel experience with these new year resolutions for your business.