Most people planning a vacation start with a Google search. That's why you work so hard to optimize your website's search results placement with SEO strategies. And you should. But it's not all you can do to make the platform work for you. Maintaining your Google Business Profile is an important step to stay competitive on the powerful search engine. Consumers are 2.7 times likelier to believe a business is reputable if it has a complete profile. Here's how to get started: 
What is a Google Business Profile?
A Google Business Profile is a free, online profile that allows you to control how your business appears across Google. A listing for your property, curated by you, appears on Google Maps and in search results. It's like an online storefront. Making you more accessible to potential guests, a business profile displays relevant information about your property and links to your website.
Once you've verified and completed your hotel's listing, you can access traffic metrics, respond to your property's Google reviews, and ensure your information is always up to date.
Where to start
Search for any existing listings for your business on Google Search or Maps. While you may not have created one yourself, an unclaimed listing may exist—in which case you should claim it by clicking on the "Own this business?" link in Google Search or "Claim this business" link in Maps and following the prompts. Note, you will need a Google Business Profile account in order to verify your listing.
To create a business profile, visit the Google Business Profile page and click 'Manage Now.' From there, you'll need to create an account and verify your business. 
Now, you can begin managing your listing!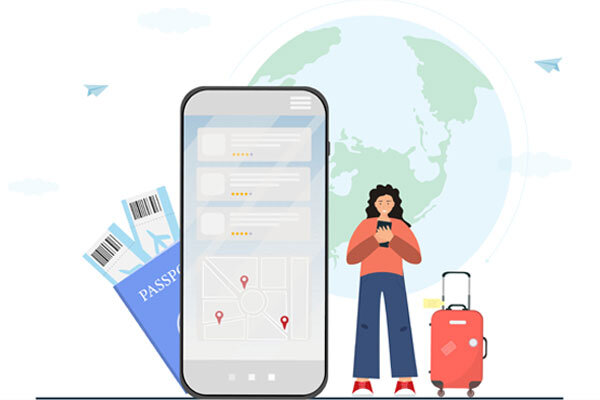 Managing your listing
Categories
Choose a primary category that represents what type of business you are. This helps Google list your business appropriately and gives you access to category-specific features. Hotel listings, for example, can add class-ratings, amenities, highlights, sustainability practices, and more to their entries—there are a lot of attributes to choose from (be sure to complete all that apply)! 
In addition to one primary category, you can also choose additional categories that apply to your business. For example, you can choose a restaurant category for your on-site, hotel-run restaurant. Categories impact what search results you appear in, so take a moment to choose carefully.  
Business information
Ensure all business information is accurate, up-to-date, and consistent across the web. That includes contact info and website URL. Inaccurate information can bring down your SEO (and confuse customers!). Take time to write a helpful and honest business description.
Photo and video content
Listings with photos have 35 percent greater click-throughs to their website. So, don't skip this step. Upload professionally shot photos to tell your property's story, inspire prospective guests, and boost your SEO (use the alt text!). Within the bunch, you can identify a cover photo. However, this doesn't always guarantee that it will appear first. Others can add photos to your business as well, but you can contact Google and request to have them removed if necessary. Click here for Google's full photo and video guidelines.
Reviews
Google always encourages customers to leave reviews after visiting a business. It has turned the online juggernaut into the #1 review site in the world, and those reviews are included in your listing. That's a good thing because user feedback is significantly more trusted than traditional marketing. 
Make sure you respond to these reviews as part of your reputation management strategy. In addition to engaging with customers, your responses make your listing more visible. 
Updates
Maintain your Google Business Profile by making regular updates. This ensures that you stand out to potential guests and spot any problems that may emerge.
You can create posts to share relevant, timely information with customers, except for deals, promotions, special offers, or discounts. For example, you wouldn't be able to include the ten percent off at your restaurant, but you could tell people about a new menu item. 
Answering customers' questions is another way to keep your finger on the pulse. Upvote the questions you believe are most relevant. You can even create a question, answer it yourself, and upvote it if you would like guests to have that information. Beware, you are not the only one who can answer these; other viewers can too.
Free booking links
With a verified Google Business Profile, you can take advantage of Google's free booking links that take travelers directly to your website booking engine. WebRezPro integrates with Google to ensure that your direct pricing and availability on Google are accurate and up-to-date (no dissatisfied customers wondering where that rate went when they go to book). Contact your account executive to get started!
Optimization
Google Business Profile includes an analytics feature called Insights that enables you to understand how people interact with your listing. You can use it, for example, to determine how people find your listing, how many times they view it, and how often they ask for directions to your property. It can also summarize viewers by gender, age, and nationality, allowing you to narrow down your marketing target audience. 
Your Google Business Profile is a powerful marketing tool. Claim and actively manage your listing to bring more guests through your doors. 
Editor's note: This post was originally published October 2018 and last updated September 2023.