You have no doubt given much thought to responding to negative reviews, but what about the positive ones? Responding appropriately to positive reviews is also important for maintaining your hotel's reputation and increasing guest loyalty. Don't miss this opportunity to build stronger connections and highlight your property's winning attributes to potential guests. 
Responding appropriately to positive reviews can make or break your online reputation. Failure to express gratitude or acknowledge someone's kind words is tantamount to an online slap in the face—and can ultimately turn a positive reaction into a negative one! Follow these dos and don'ts for responding to positive hotel reviews the right way.
How NOT to Respond to Positive Hotel Reviews
Don't:
You wouldn't dare ignore a guest when they say "thank you" in person, so don't ghost them when they say it online. When 81% of travelers refer to reviews before booking a place to stay, it's important to respond to all reviews, not only negative ones. Skipping the positive reviews is a missed opportunity for highlighting your property's best features and solidifying a positive experience for your guests. Don't take too long to respond either!
When you're short on time and find yourself responding to reviews while brushing your teeth before going to bed, your primary focus is to resolve any urgent matters before settling in for the night. Don't do this. Rushing or not setting time aside for responding to reviews is responsible for some PR disasters!
Copy and paste the same response
"Thank you for taking the time to share your review of our hotel. I will be sure to share your kind words with the team." This is a good response, no? Certainly not if it's the same (or nearly the same) response to every review. Generic responses to positive reviews come across as insincere, regardless of your intention. It is a good start, though! You'll see how to build this out to a better response in the "Do" section.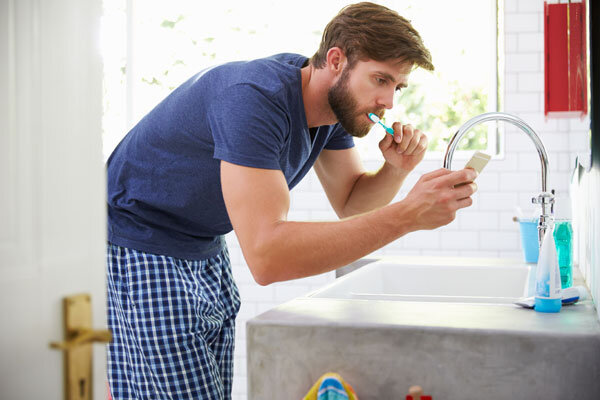 While it's great to provide detailed responses to positive reviews, let's not go overboard! Online consumers tend to skim or skip large blocks of text, which could result in your thoughtful words being overlooked. And don't be boring at any length! A "wet blanket" response won't convey the warm hospitality you're aiming for!
In your enthusiasm for receiving a positive review, be careful not to gloat. While you just might be the best hotel in town, conceit is never a good look and can turn potential guests away.
Miss the opportunity to ABC
Have you heard of the acronym ABC? It stands for "Always Be Closing" and reflects a mindset focused on sales. Keep in mind that your response isn't only for the reviewer; it reaches a wide range of potential guests. So, make sure you seize the chance to promote your hotel and don't miss out on any selling opportunities.
How TO Respond to Positive Hotel Reviews
Do:
Stay on top of your hotel reviews with online reputation management software
First, get yourself a review consolidation platform like Bluebird or Revinate to pull all your reviews from various websites into one dashboard, making them so much easier to manage. You can also integrate this software with your property management system to automate review requests when guests check out. Then, treat yourself to a nice beverage and block time for just responding to reviews (remember the point above about not responding in a rush!). 
Respond in a timely manner
Set aside time at least once a week to respond to reviews. Responding to every review in a timely manner demonstrates your attentiveness and commitment to guest satisfaction. It also helps your SEO by showing search engines that your hotel is online and active. 
Adopt an attitude of gratitude
As they say, attitude is everything! When responding to positive reviews, don't forget the most simple thing of all: say thank you. It takes time and effort to write a review, so let guests know you appreciate it. Bringing an attitude of gratitude into your response conveys humility and prevents you from sliding down the slippery gloat slope.
Use the same language and tone that's reflected in all your communications, from your website to email marketing to social media. This provides consistency across all your channels and builds your guests' trust. Keeping your brand voice in mind also helps you maintain a positive tone.
Personalize your response
Address the guest by name: Since you're responding to a person, write a personalized response! Begin with using their name; not only is it respectful, but it's also a simple psychological hack that boosts self-esteem and is a powerful persuasion technique.
Be specific: To ensure your review doesn't come across as generic, address specific aspects your guest praised about your property. This not only makes guests feel acknowledged and valued but also reinforces the positive features of your hotel to other readers.
Sign your name: Signing your response with your name personalizes the communication by reinforcing that it's coming from an individual and not a corporate entity. If you have multiple people tending to your reviews, signing off by name also serves an important internal function should follow-up be required.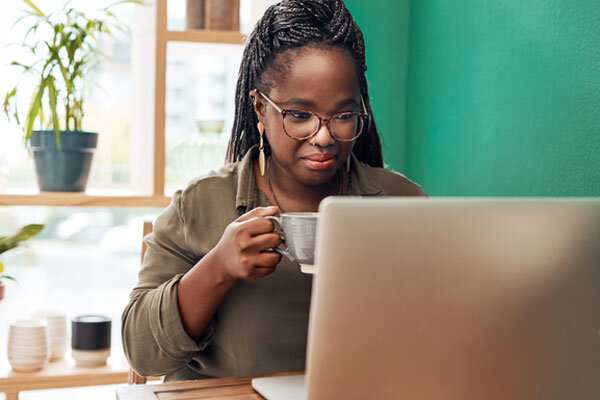 When you have a guest already on your side, it's the perfect opportunity to extend a warm welcome for future stays! This is the ideal moment to incorporate phrases like, "we look forward to your next visit," subtly planting the idea of their return. If the guest's identity is evident in the review, consider making a note in your CRM and sending a personalized offer via email for their next stay. If you have a loyalty program, remind them to enroll and reap the rewards!
Protip: When emailing guests, ensure that you're not violating anti-spam regulations. If the guest has not signed up for marketing communications from your hotel, do not add them to any email campaigns. However, you may reach out to previous guests if it is business related. A personalized email from you sincerely thanking them for their review and patronage and offering a discount is not spam.
Did a review highlight one of your hotel's core values? If so, harness the opportunity to illustrate how the positive experience aligns with your mission. For example, if a guest received proactive assistance in correcting an overcharge, which they appreciated and mentioned in their review, your response could emphasize your commitment to integrity and customer service. However, exercise caution not to overuse this approach. It's not necessary to reinforce your values in every response, and it's best to limit it to one value per review. Overdoing it might come across as self-promotion rather than genuine appreciation.
Use artificial intelligence
To be as efficient as possible, consider leveraging artificial intelligence. ChatGPT can help you craft a response in record time. Even so, do not simply cut and paste an AI-generated response. You'll need to tweak it to ensure it matches your brand voice. ChatGPT can be quite verbose and fluffy with language, which requires a few quick deletions. 
Overall, this is an excellent tool for combatting a lack of inspiration or writer's block, so keep it at the ready. Simply cut and paste a review into ChatGPT and prompt it with a few pointers, such as: Write a succinct response to this review that mentions our commitment to customer service, invites them to stay again, expresses gratitude, and fosters loyalty.
Using this prompt (which incorporates tips from this blog post), ChatGPT generated the following response, which is quite spot on! With a few edits for brand voice and wordiness, this review is ready to go.
Dear [Reviewer's Name],
Thank you for sharing your wonderful experience at [Hotel Name] during your recent business trip to Victoria. We are thrilled to hear that your stay exceeded your expectations and added to the success of your trip.
It's heartwarming to know that Maia's warm welcome and efficient check-in contributed to your positive impression. We take immense pride in our commitment to exceptional customer service and creating a delightful atmosphere for our guests.
Your kind words about the European charm of our hotel, reminiscent of the vibrant spots in Italy, truly resonate with our vision. We are delighted that you found comfort in the thoughtful amenities, such as the in-floor radiant heating and Lavazza espresso machine, which enhanced your overall experience.
Meeting you in person was a pleasure for our proprietor, and we appreciate your recognition of the dedication we put into crafting a memorable guest journey. We are truly honored that you have chosen us as your preferred choice for future visits to Victoria. Your loyalty means the world to us.
We extend an open invitation for your next stay, and we eagerly await the opportunity to welcome you back to [Hotel Name]. Until then, please do not hesitate to reach out if there's anything we can assist you with.
Warm regards,
[Your Name], Hotel Manager
Good Vibes Only
Keep the positive energy flowing by responding to all reviews, not just negative ones. Acknowledging positive reviews makes a powerful impression that encourages repeat business and new bookings alike. If you think you're too busy to do so, just think of the time and resources that go into your other marketing endeavors. Then consider that word-of-mouth advertising is the most effective form of marketing—in fact, it results in twice as many sales as paid ads! Put that way, responding to online reviews is definitely worth your time and effort. 
In addition to the business case for doing so, responding to positive reviews has another very important result. Not only does it boost your bottom line but your self-esteem, too. Nothing is better for a little pick-me-up than hearing from a satisfied guest to remind you why you're in this business: to make them happy. Pass the gratitude along and keep the good vibes rolling!