Shoulder season is gearing up with more guests than ever willing to be flexible with their dates and stretch their vacations into fall in search of a deal. Post-pandemic, with more people ready to travel and able to work remotely, shoulder season is no longer the sleepy catch-up period it used to be. Make sure you're ready to attract new guests and grow revenue this season and year round.
Review Performance
Use the data in your property management system to study your performance over the past year. You can't set goals if you don't know what your baseline is.
Look at your reservation reports to determine where your bookings originate (direct, OTA/GDS channels, corporate accounts, etc.) and average booking windows. Identifying your property's reservation trends helps inform effective distribution, revenue management, and marketing strategies. For instance, if most bookings come from OTAs, it may be time to redesign your website.
Shoulder season is a good time to identify potential problems. If occupancy rates, ADR, RevPar, and total room revenue are down, you need to find out why and establish an action plan to fix it.
Guest reviews are key to reviewing performance. Is there a gap between expectations and what guests actually experience? If there is a gap, you need to a) raise standards and/or b) communicate more clearly. Guests know there's a labor shortage. If you tell them this means your daily housekeeping services are opt-in, they'll understand and know what to do if those services are crucial for them.
If you have trouble obtaining reviews…That's something you also need to review. Do you ask for reviews at check-out and in post-stay messaging?
Review Technology
Is your technology (or lack thereof) slowing you down? Does staff waste time typing—and retyping—into spreadsheets when a centralized property management system would be more efficient? If your technology had you and your staff tearing hair out over the summer, now is a good time to shop for a replacement, so you can breathe easier when June rolls around again.
Guests' expectations for technology have changed, and you need to keep abreast of those changes. You're not welcoming them to the 1970s. Wi-Fi is a must, and contactless check-in has gained popularity since the pandemic.
Guest communication preferences have shifted as well, and mobile messaging helps you stay on top of any issues that may arise. Guests can text when their air conditioner breaks or the person next door decides the drums are a good idea at 6am.
Know Your Guests
Look at your guest and reservation data to determine your guest segments. Do you get a lot of workcationers or families with young children? Your property management system can help you figure out who your guests are with guest profiles and reservation reports filtered by the likes of rate and unit types, length of stay, number of guests, booking source, etc.
If you know your guests, then you know the amenities and packages that will appeal most in the coming year.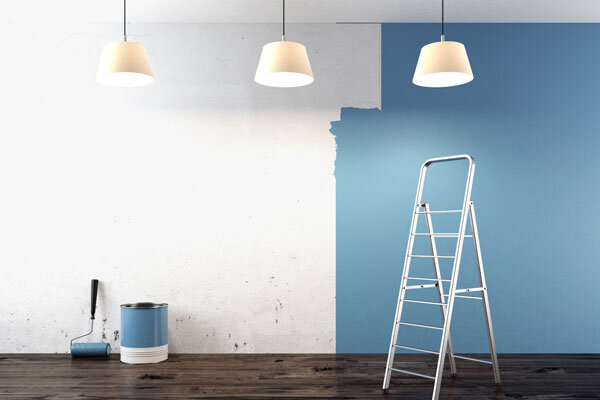 Spruce the Place Up
In addition to typical seasonal maintenance like raking leaves and clearing gutters, look for wear and tear from the busy season in guestrooms, common spaces and outdoor areas.
Whether patio furniture needs replacing, a wall needs fresh paint or curtains need cleaning, even minor repairs make a big difference. (Remember, it's all in the details.)
Dress Your Website for the Season
Burnish your website and tailor content (images, video and written copy) for shoulder-season travelers, highlighting seasonal activities and attractions enjoyed in your area. Images that reflect a seasonal stay, such as guests enjoying hot apple cider by the fireplace, maintain relevancy and convey the allure of the off-peak stay experience.
Offer seasonal tips for travelers to your region: how to dress for the weather, the best activities, off-peak hours for town attractions, etc. Local information is much appreciated, and it validates your area expertise and professional commitment. Your blog is an ideal venue to get prospective guests excited about this information (and boost your SEO).
Your other online channels, including social media and email campaigns, need to match your website and carry similar updated content. Autumn leaf photos on your homepage combined with sunny beach pictures on your Facebook page will seem disjointed to guests.
Workcation Packages
Adult workcationers don't have to worry about school starting up. In fact, they may be happier in a quieter hotel where they can work in peace. Brush up your workcation packages to attract this trending new bleisure traveler during the shoulder season.
A strong Wi-Fi signal is most important to them. They can't work from anywhere if they can't access the internet. However, other perks can include ergonomic chairs, co-working spaces, and lots of hot coffee. You can even host business and industry talks by local experts. Are you in a tech-heavy city? Find someone to discuss the next phone doohickey. (That one works better if you don't call it a doohickey.)
And remember, just because your guests are primarily there for work doesn't mean they don't want to enjoy a mocktail or put on a swimsuit.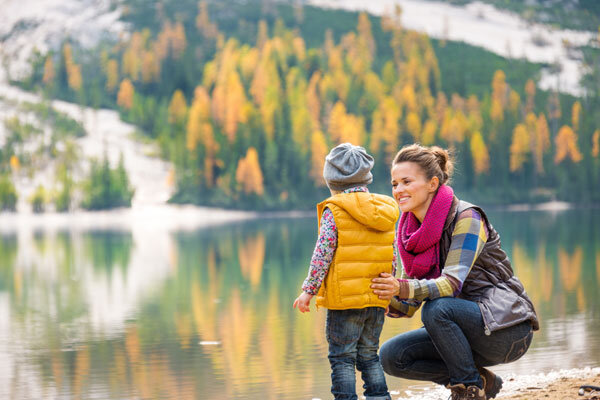 Promote the Outdoors
The top ten fastest growing experience categories in Viator's "2022 Travel Trends Report" were all connected with the outdoors, so incorporate that into your shoulder season packages and marketing. People don't need beach sun to get outside. Share the best nearby hiking, biking, and running trails with your guests.
Manoir Hovey offers a two-hour guided forest bath that ends with tea under the trees. For those of you who don't know, a forest bath is essentially a mindful nature walk.
You can also try activities like leaf peeping, bird watching, or pumpkin carving for the kids (and adults who still feel like kids).
Celebrate Holidays
Halloween and Thanksgiving are coming up, so brush off your lobby skeletons and tell your chef to cook those sweet potatoes (with lots of brown sugar, of course).
However, a holiday doesn't have to be well known for you to build a package around it. There are plenty of smaller fall holidays that can help your property stand out. You can celebrate Butterscotch Pudding Day (Sept. 19th), National Pet Tricks Day (Sept. 30), or the Albuquerque International Balloon Fiesta (Oct. 1st-9th). That last one's more of a draw if you're located in Albuquerque.
Use your local area for inspiration. What holidays, events, and special attractions do you have in your town?
Take Care of Yourself
The goal isn't to do more and more with less and less until you're burnt out. Some profit from these new off-season bookings may have to go towards hiring more staff, implementing new technology, or property renovations. Prioritize tasks according to their return on investment and don't sweat the small stuff (spending an hour tweaking that email font isn't the best use of your time).
You don't have to be perfect. Spoiler alert: Your competitors aren't either.
Use these tips for a peaceful and profitable shoulder season. With more guests coming, you want to snag that revenue, but you also need to take time to review what works for your hotel and what doesn't. Taking that time will ensure revenue not only this season but throughout the year.
Editor's note: This post was originally published October 2016 and updated August 2022.