While various channels may change and disappear, social media is here to stay. It's like the blackberry bush in your garden. You can pull the roots up all you want, but it isn't going anywhere. You may as well harvest the berries. 
More than half the world uses social media for everything from baby updates to cat videos, and it's where 36.5 percent of travelers find their inspiration. It's worth investing thought and time into your social media channels. Here are five fundamental tips for a strong hotel social media strategy that increases guest engagement and bookings.
Be a Good Listener
You may not have time to post engaging content every day but never stop listening. As of 2017, a third of consumers would rather use social media customer service than phone or email. It has become a go-to place for service, and you need to meet your guests there. 
Customers turn to social media because of the instant gratification it provides—they expect a fast response. Always reply to direct comments in a timely manner to nurture rewarding guest relationships. If you're understaffed and have trouble taking care of everything right away, you can put up an automated message letting customers know when you will get back to them.
Reputation management platforms like Hootsuite and Revinate feature social listening tools that monitor various social media channels for both direct and indirect comments about your property. Log in to your platform or manually check your social media accounts and review sites at least once a day to ensure no customers go ignored. If a review or comment is bad, it's still much better for your reputation to respond politely rather than ignore or delete it.
Encourage Guests to Share Their Experience
Social media and review sites are today's supercharged version of word-of-mouth. If chatter about your property is quiet, there are practical things you can do to encourage guests to share their experience.
User generated content is crucial to social media success. Consumers trust other, everyday users more than celebrities or social media stars. When asked who was considered most genuine, 38 percent of survey respondents said everyday users (e.g., your guests), compared to celebrities at 14 percent and social media stars at 9 percent. Only subject matter experts scored better at 39 percent. Calling yourself an influencer doesn't mean you have the most influence. 
You can drum up everyday user reviews through contests, post-stay surveys, and direct requests. You can even make reviews part of your loyalty program by awarding points to guests who review your hotel or post about it on social media. The only caveat is that these rewards have to be randomized or the same for each guest. You can't reward guests based on review scores. 
Plug your social media pages on your website, check-out receipts, hotel app, and on-property/in-room signage, so guests know where to reach you. Resharing and retweeting guests' positive experiences on your property's own social media pages spreads the word, boosts engagement, and builds lasting relationships.
Going the extra mile also never hurts when you're after online attention. You can inspire guests to post selfies and braggies on social media by providing photo-worthy experiences like unexpected in-room treats and amenities. 
If you're a pet-friendly hotel, encourage guests to post with their animals. Pet popularity is the law of the internet, especially if that pet's doing something mischievous (see countless videos of cats swatting things off counters).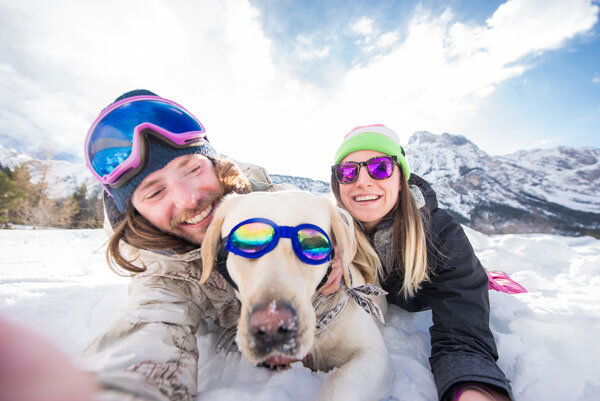 Post More Videos
Video has taken the socialsphere by storm. It's compelling, eye-catching, and very sharable. In other words, it's a great way to engage audiences. TikTok is designed for short form videos, and it grew 105% during 2020 and 2021. It's especially popular with younger generations; 60 percent of its users come from Gen Z as of 2020. 
But you don't have to be on TikTok to share videos. It doesn't make sense to be there if most of your guests are retirees. You can post videos directly to various social media channels, like Facebook, Twitter, Instagram, and even Pinterest. Or you can upload videos to your YouTube channel and share them on your social media pages from there. YouTube is the world's second largest search engine. 
Promotional videos for your property, guest testimonials, and clips about your local destination all make great video content. Catch that spectacular sunset with a single panning shot that shows off your view and share it. Or you can take it one step further with a virtual reality tour of your property and show potential guests where they'll be sleeping.
Use Paid Ad Placement
Paid advertising is an integral part of effective social media strategy. In 2022, 33 percent of digital advertising costs will go to social media. 
With the deluge of content flowing through viewers' feeds, networks have reduced the organic reach of promotional posts in favor of material that engages more followers. Organic reach is still attainable, but you have to work harder to come up with quality posts that your audience responds to.
While we're not suggesting you give up on free reach, it's worthwhile to test paid placement for posts or tweets that specifically try to sell something. Most of your content isn't (or shouldn't be) sales-y, so paying a few dollars to boost a promotional post here and there won't break the bank.
Paid placement gets your less engaging, promotional content seen by your audience and allows you to target the most relevant subset of followers. Results can be tracked to measure your ROI.
Start That Blog
If you haven't started a blog yet (or perhaps you did, but it's gathering dust), there are excellent reasons why you should get writing. Google loves fresh content and frequent blog posts can help get your website to the top of search results. It's great for SEO—the more updated pages of relevant content you create, the more online visibility you'll receive. You can even do a little keyword research before setting out. Be careful though; that keyword does not need to appear in every other sentence. 
Highlight your property's personality by sharing the latest goings-on like amenity upgrades, new menu items, specials and packages, local events, nearby attractions, and that hot new restaurant that opened down the street. 
Always keep in mind what value your post offers potential guests, even if that value is mainly entertainment. Consider your audience. Again, if that audience is retirees, they're probably not looking for the ten best places to take their toddler.
Best of all, your blog provides engaging content to easily share on your social media channels. Include at least one image in every post. On the internet, a picture really is worth a thousand words.
Remember: the key word in social media is "social." Unlike traditional media forms (TV, radio, print), social media empowers hoteliers to build relationships with guests. You can learn about their travel interests and preferences by what they liked, shared, commented, and clicked on. Use this invaluable information to build rich guest profiles in your property management system to further personalize future stays and increase loyalty.
Editor's note: This post was originally published March 2015 and updated October 2022.