One of the best ways to boost your hotel's bottom line is to offer activity packages and add-ons. Not only do they provide an opportunity to increase your TRevPar, they give guests more of an experience at your hotel.
People have returned to travel in droves, but today's guests don't just want a place to stay; they want to fully experience and explore a place away from home—and many spare no expense. According to Booking.com, 80% of travelers agree vacations are for blowing the budget (#YOLO). American Express reports that 74% are more concerned with creating an experience that meets their expectations than about cost. This is good news since running a hotel is getting increasingly expensive.
On average, room rates are 15.3% higher this year. While guests may be prepared to pay more, are these increases sustainable? Not without providing value. Activity packages are the perfect way to add value and give guests the unique experience they crave while boosting your bottom line.
But it's hard to offer a sunset sail package if your hotel is landlocked or a full-service spa experience if you don't have a spa. Instead, let's explore the world of possibilities any hotel can offer! Whether you run a charming inn nestled in the foothills or a cozy coastal motel, here are nine great guest activities that will make their stay truly memorable.
Activity Ideas
Free or paid, activities can be provided as add-ons or as part of a package. Tap into your local community. Partnerships with other businesses allow you to offer your guests experiences that are truly special and bring valuable cross-promotional opportunities.
Guided Scenic Tours
Guided scenic tours are a wonderful way for visitors to get to know your area and gain a local's perspective. Whether by foot, bike, or coach (or even a rickshaw, scooter, or horse-drawn carriage!), visitors can learn about history and culture while taking in the scenery. If you or someone on staff is knowledgeable about the area, you can offer this in-house. Otherwise, contracting local guides could be the way to go.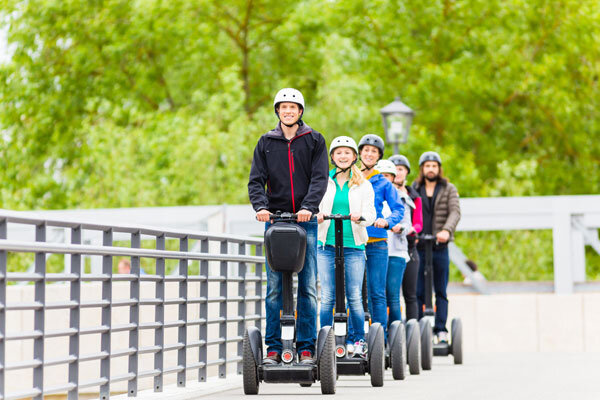 Culinary & Libation Experiences
Did you know that 81% of travelers surveyed by American Express said they look forward to trying local foods? Give your guests a taste of your town with a curated culinary experience. If you have a restaurant on site, you could offer guests behind-the-scenes immersion with cooking classes and demonstrations.
Even hotels without dining facilities can get in on the food action through culinary tours guided by a local foodie, visiting the top hot spots, best-kept secrets, local markets, and international grocery stores. Other ideas include tastings at local restaurants or in your own hotel lobby and gourmet picnics. Wine, scotch, and even soda tastings held either in-house or off-site are also popular with guests.
Shopping Experiences
For guests who like to shop 'til they drop, offer bespoke shopping trips to area boutiques, antique shops, galleries, and whatever else tickles their fancy or your city is known for. You could provide in-house consultations with professional stylists, combined with shopping recommendations.
Wellness Experiences
You don't need an on-site spa to offer wellness experiences. If you have access to a suitable outdoor space (such as your front lawn or an adjacent park), you have the perfect place for a yoga class—or partner with a studio nearby. Contract local massage therapists and estheticians to offer on-site massages and mani/pedis.
Wellness experiences that take place mostly off-site can attract guests as well. For example, you can supply a wellness day trip that begins with a morning yoga workshop at a nearby studio, followed by lunch at a local vegetarian restaurant, then a meditative walk through the park, and ends with a guided journaling session at a local coffee shop.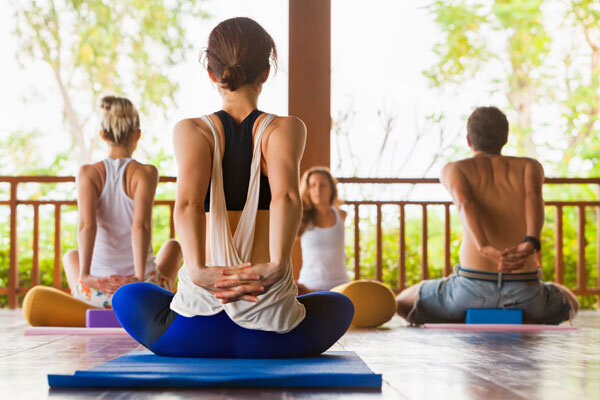 Art & Culture
If your area has galleries or a plethora of local artisans, guided gallery and studio tours are sure to be a hit. If not, you can still appeal to the cultural side of guests by bringing activities in-house. Paint nights are popular if you have the space or partner with a local pub. Invite local lecturers to speak about area history and share their cultural knowledge or host book readings. Work with local artisans to provide craft workshops, from felting to wicker weaving, scrapbooking to sketching.
Special Events
Check out your local event calendar to see if anything special is coming up, including concerts, festivals, theater performances, car shows, air shows, trade shows, and exhibitions. Then, create an accommodation package that incorporates admission to the event, along with some corresponding merch or perks, such as t-shirts, themed in-room snacks, or a behind-the-scenes tour.
Retreats and Conventions
Create retreats to appeal to target segments based on interests. Bring authors in for writing retreats, host a chess competition, or appeal to sci-fi followers with a mini Star Trek convention. You'll create an opportunity for others to connect with like-minded friends while booking a large portion of your property.
Adventure Outings
Does your property already offer adventure opportunities? If you're on a ranch, there's a good chance horse treks are available. In the mountains? Perhaps whitewater rafting is your thing. Even if your hotel does not have the capacity to offer outdoor activities from your property, partner with a local adventure company to offer guests discounted, hassle-free experiences.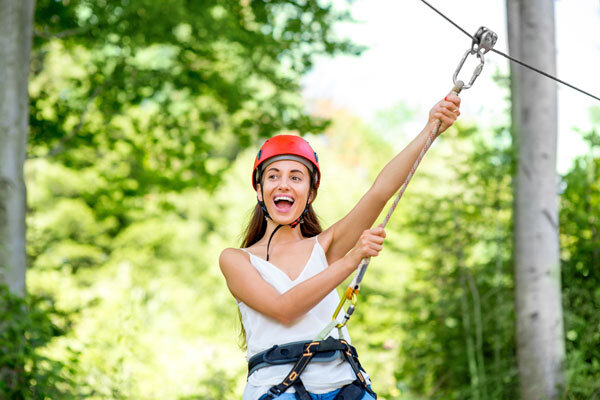 Family-friendly Activities
Every hotel should offer family-friendly activities because of their wide appeal to kids of all ages, even grown-up ones. Treasure hunts, movie nights, bike rentals, ice cream tastings, a games room or board game cafe are all easy and inexpensive ways to delight your guests.
Software to Support Hotel Activities
By combining accommodation with activities, you'll attract more visitors and maximize revenue. But managing room bookings and activities side by side can be complicated without the right software.
Look for a property management system that allows you to sell activities alongside accommodation. WebRezPro does just that. Our optional ActivityEngine module allows you to create stay-and-play packages and set up standalone activities (whether provided in-house or by third-party suppliers), book activities and accommodation at the same time within the same booking engine, add activities to reservations later, track and manage availability for scheduled activities, and simplify billing by including accommodation and activity charges on the same customer invoice.
By seamlessly integrating activities with room bookings, you enable guests to curate their experience with your hotel—while eliminating the hassle of managing room and activity reservations separately. With one efficient system, you can streamline reservation management, improve guest experience, and gain a clearer view of your entire business.
Any hotel can offer activities. By thinking creatively, you can leverage area attractions and develop local partnerships that foster community connections and unique experiences. WebRezPro helps you unleash your hotel's potential to provide an unforgettable stay for your guests while streamlining your operations like never before!