The business travel landscape has changed dramatically post-pandemic with the Zoom boom and rise of the workcation. However, this segment can still be very lucrative if you know what your audience wants and leverage the right amenities. In 2021, business travel comprised a fifth of tourist spending worldwide, contributing over 740 billion US dollars to the global economy. 
Like leisure travelers, those on business look for a comfortable and convenient stay. But they're also hunting for an office-away-from-the-office (as well as a home-away-from-home). They want amenities and services that help them work efficiently and lessen the burden of a corporate life on the road. For tips on how to attract business travelers to your independent property, read on.
Connectivity
There's a reason this is the first tip. Without reliable Wi-Fi, business travelers cannot "work from anywhere," and they certainly can't work from your hotel. It's game over, and these guests will pack their bags.
Online Booking
A smooth, simple direct online booking process that provides access to corporate rates (via access codes) is much appreciated by business travelers and organizers. Make sure your booking engine is mobile friendly so that they can reserve at any time on any device! 
In fact, this goes for your entire website. A responsive web design will provide a seamless user experience across all devices, from desktop computers to mobile phones. 
Group Bookings
Business travelers don't always come in ones and twos. In fact, training and team-building events are trending. Special rates make sense for groups because of increased occupancy, but you don't have to roll over backwards. With travel returning post-pandemic, the buyer doesn't have all the power. Your rooms won't necessarily be empty if you fail to sell to a particular group. As of late 2022, 87 percent of travel buyers believed hotels would increase rates in 2023, so you won't be catching anyone by surprise if you do this. 
Make the group booking process as smooth as possible. Consider offering a custom URL, so the group organizer can conveniently manage reservations themselves through your website booking engine.
WebRezPro's group folios make managing group bookings easier, including setting up room blocks and special rates, managing rooming lists, tracking contracts and deposits, applying charges and payments to a master invoice or individual guests, and managing quick and easy group check-ins/outs.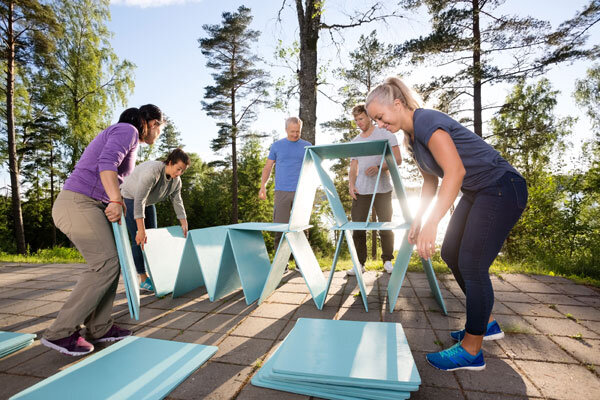 Guest Communications
Make sure your business guests only receive the emails and promotions most relevant to them. Pre-arrival communications should offer assistance and highlight services that will make their stay productive. Would they like to reserve the meeting room? Do they need restaurant reservations for that client lunch? Guest emails can be automated by creating templates that are automatically personalized and triggered based on reservation information.
Advertise your business-friendly services on your website, social media, and OTAs. You can even include a dedicated "Business Travel" page on your website. Not only will this clarify exactly where business travelers can find information, it will help your SEO. However, it's important to note that although you cater to the business traveler, you typically market to their companies, which organize trips on behalf of their employees. Adjust your content accordingly. 
Check-in/out
Contactless services like self-check-in are important. Not only do they reduce germs, they save time for busy, jet-lagged travelers. Your corporate guests are there for work; they may not have as much time to spare. Letting them check in via their device enables them to get to that meeting as quickly as possible. 
When they leave, offer check-out at flexible times. If you're exhausted from a conference, the last thing you want is to get up early, then find a place to mill around before your afternoon flight.
Transportation 
Waiting for Ubers, taking the bus, or renting a car can all be bothersome for a tired traveler who's just flown in. Offer airport pick-up for a hassle-free welcome to your property. During the guest's stay, offer to manage transport to and from nearby venues and meetings. If a guest brings their own car, free and easy-to-access parking is a huge help.
In-room Convenience
Make sure your rooms are comfortable and conducive to office work. At the very least, they should have ergonomic desks, good lighting, and easy access to power outlets—not to mention Wi-Fi.
Corporate guests also want to look professional before their big meeting (or at least like they didn't just roll out of bed). Offer hair dryers, ironing boards and irons, and full-length mirrors. Looking professional also means getting a good night's sleep, so needless to say, quality bedding is crucial. For extra points, consider pillow menus and blackout curtains.
If outfitting all your guestrooms with work-conducive amenities is a budget stretch, consider offering a limited number of "business suites."
Co-working Spaces
With more and more business people able to work wherever, it makes sense to use welcoming co-working spaces to attract them to your hotel. Just because a guest doesn't want to work in the office doesn't mean they want to work alone. Co-working spaces can also bring in locals looking for a change of scenery for the day. 
These spaces can be paid or free, but either way, they should have comfortable furniture, charging stations, and tasty refreshments. Refreshments don't have to be complicated; even a grab-and-go station or pastry from your coffee shop will be appreciated when guests get hungry in the middle of the day.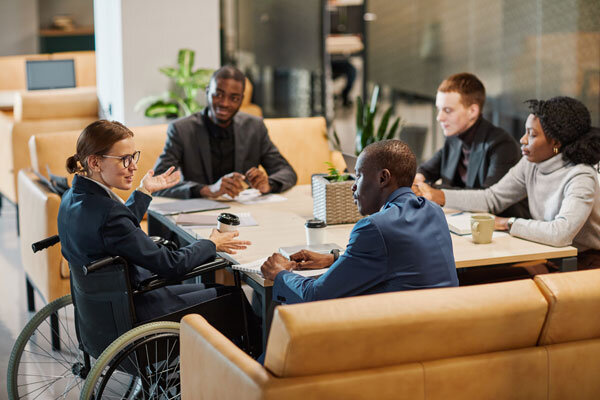 Sustainability
Now more than ever corporations are concerned with their impact on the planet when they send their employees traveling. According to a Global Business Travel Association Survey, 35 percent of companies have a formal sustainability program with business travel included. Show that you're doing your part to make your guests' stay sustainable. 
Simple ways to do this include reducing plastic use (it's time to retire those little shampoo bottles) and sourcing local food vendors. The food won't have to travel thousands of miles to reach you, and it will show your guest the area's flavors. Check out these sustainable hotels for inspiration. District Hive Podtel even converts humidity into water. 
Health and Safety
Though we're adjusting to new ways post-pandemic, Covid still hasn't disappeared (unfortunately). In a recent survey by Amadeus, 96 percent of travel management companies said that health and safety information are chief priorities for business travelers. Display Covid precautions prominently on your website and include them in pre-stay emails. 
To help you maintain high housekeeping standards, WebRezPro's mobile-friendly housekeeping report allows housekeepers to update room status as they work and is integrated with the front desk software, so front desk staff know which rooms are clean in real time to safely check guests in. Housekeeping checklists for each unit type ensure standards are maintained across the hotel, and no Covid precaution is forgotten in a rush. 
Wellness
Recent times have brought new physical and mental health stressors. In response, many corporations are emphasizing employee wellness. Three-quarters of employers provide a wellness program for their workers. The travel technology platform, Egencia, even launched an app to help companies maintain their employees' wellness while traveling by providing data such as percentage of same day trips and trips that include weekend travel. You can capitalize on this wellness focus by ensuring corporate guests have everything they need for a healthy, stress-free stay.  
Start with your menu. Do you offer healthy options and options for people with dietary restrictions? Make sure you have vegetarian, gluten-free, and dairy-free choices available. No one wants to scan the menu and find the only thing they can eat is a dressing-free salad.
Whether your property features a restaurant or not, both business and leisure guests will appreciate the availability of healthy snacks and breakfast. It doesn't have to be cooked; think fast, healthy, and convenient. For extended-stay guests, consider in-room kitchenettes, so they can make meals for themselves.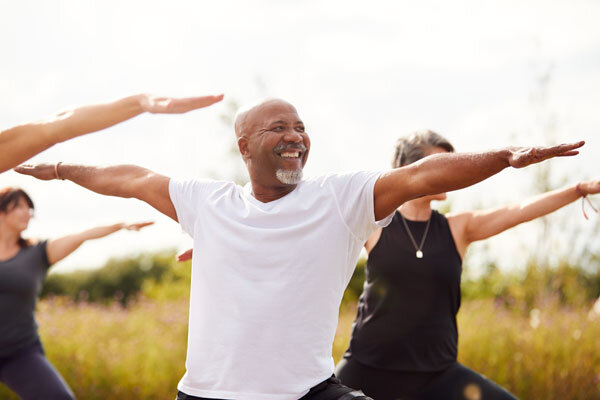 To assist in physical fitness, set up an on-site gym or partner with one nearby to offer guests complimentary or discounted passes. Some properties provide in-room fitness kits comprising the likes of yoga mats and resistance bands. Or how about a Corporate De-Stresser Package with a relaxing spa treatment? Your guests will need it after that three-hour budget meeting…
Design spaces in your hotel for guests to relax, like a cozy coffee lounge or a rooftop garden. Bonus, you can serve your guests whatever you grow. Who likes fresh tomatoes?
Leisure Amenities
Post-pandemic, two thirds of business travelers plan to embark on at least as many combination business and leisure trips as they did in 2019, so this segment is worth paying attention to. Corporate guests aren't only here for the conference rooms anymore. They're here to see the sights and check out your spa (see above). 
Make sure you offer the right leisure amenities to keep them happy. Hot tubs are always appreciated, especially if they're outdoors with a view. Let your corporate guests know about any local festivals, events, and attractions.
Business travelers aren't always solo travelers; some bring families. If it's within your budget, consider a daycare or kid's club. That way, the kids can do what kids do best (run around shrieking) while their parents finish that quarterly report.
Loyalty Programs
Business travelers are often repeat travelers, which makes them ideal candidates for your loyalty program. While companies love loyalty programs that offer free nights and discounted stays, the actual guest appreciates perks that make business travel less tiresome—like free transportation, complimentary beverages, and discounted spa services. A loyalty program is not only a great way to attract corporate clients, but it allows you to gather guest data to target your marketing efforts.
While not every hotel can implement every idea here, any property can cater more effectively to business travelers by focusing on convenience and up-to-date technology. Powerful core systems like WebRezPro cloud property management system set you off on the right foot by supporting efficient processes and personalized service.
Editor's note: Post updated February 2023.