One way to appeal to modern travelers and give your property an edge over the competition is to offer a digital guide for your hotel guests. Digital guides can be created within guest apps provided by guest engagement platforms like Operto, Duve, and Akia, curated to present house manuals, amenities, local recommendations, and more to help guests get the most out of your property and their trip.
Digital guides make sense for today's travelers, most of whom grew up with technology and use their mobile phones to browse, book, and explore travel options. Since the COVID-19 pandemic, the hotel industry has moved toward digital, contactless, and automated (immediate) service to meet guest expectations and drive efficiency. Working like a self-service concierge, a digital guide provides all the information and recommendations your guests need to know, from what to pack to where to find the best latte in town.
When creating a digital guide for your guests, consider their entire journey, starting with packing and traveling and continuing through the stay experience. Here are some ideas of what to include.
Packing and Travel Tips
Packing and preparation can sometimes be the most stressful part of traveling. From not knowing how to dress for unfamiliar climates to the anxiety of leaving something important behind, packing can take a lot of time and energy. Show your guests that your property is there to help them relax and de-stress before they even walk through your doors by including helpful packing and travel tips in your digital guide. This is especially handy because guests can access your list whenever and wherever they have their phone. Whether shopping or packing for their trip, they can refer to your guide's tips to make sure they don't forget anything.
Some specifics to include are: packing for the season, transport options from the airport, parking information, and services to indulge in upon arrival (like a massage after sitting on a cramped plane for hours).
The House / Room Manual
Smart technology is what today's guests are looking for in a hotel stay. Include a manual to save you and your guests time figuring out how to maximize every feature of their room.
Some things to cover in this section:
Wi-Fi access / password
Instructions for smart devices (thermostats, kitchen appliances, lights, blinds)
Rules (garbage and recycling disposal, noise levels, check-in/check-out times)
Information on other features, such as a pool, hot tub, or barbecue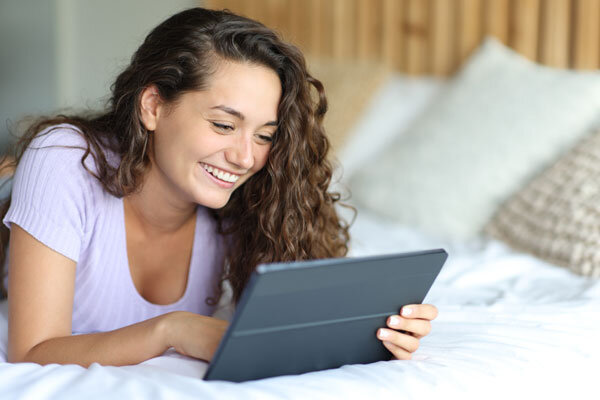 Short Communication Guide
Guests want to live like the locals do. However, not everyone can learn or speak the language used in the destination they visit. Even a standard hand gesture or phrase in one culture may mean something entirely different, and possibly offensive, in another. This can be daunting and prevent travelers from trying to visit certain locations or businesses.
A short communication guide serves as a helpful introduction to the local language and culture and can make a big difference to guests. Cover local etiquette, useful phrases and hand gestures, and common mistakes so your guests feel more confident navigating the area. When guests remember how comfortable your hotel's digital guide made them feel, customer loyalty and repeat business grows.
Where to Go
With your communication guide in hand, guests are ready to explore local attractions! In this section, your digital guide should feature popular museums, parks, beaches, landmarks, sports arenas, ski resorts, activities, and gear rental places, etc., as well as local hot spots off the beaten path.
Share the best local restaurants, bars, and cafes, with specific dish and drink recommendations. List hidden gems alongside better-known attractions and chain stores. Give your guests the scoop on nearby neighborhoods to explore for food and drink, shopping, nightlife, and cultural celebrations and events. You can organize this part of your guide into separate categories for attractions, activities, dining, and events, for example.
Show guests you have your finger on the pulse of the local culture and can give them insider information that can't be found in an internet search.
Protip: Make separate, seasonally-specific guides for summer and winter. Some businesses are only open during certain seasons or offer different services and food and beverage options depending on the time of year.
Property History & Local Legends
Providing a brief but engaging introduction to your property's history and the people behind it can establish credibility and set the tone for the stay experience. For example, a B&B that used to be the home of a famous author can capitalize on that history to provide a special atmosphere and experience that captures customers' attention and inspires them to engage with additional amenities, activities, and offers.
Along with the history of your property and/or location, you may also want to include area legends. Many people are drawn to local mysteries and stories!
Create a long-lasting impression on your guests by curating a digital guide that showcases your destination and brand and demonstrates your unique connection with the community. Simple to create and update, digital guides provide a convenient and relevant resource for today's travelers. WebRezPro integrates with guest experience platforms like Duve, Operto, and Akia that make creating digital guides simple.