With Covid lockdowns fresh in our memory, the desire to travel is still strong. But as inflation and high flight prices persist, the revenge travel surge may start to wane. As the cost of living continues to rise, so will travelers' price sensitivity.
Hoteliers should keep this in mind as they strive to balance profit with increasing expenses. Many properties enjoy high nightly rates now, but those rates could become harder to maintain looking forward. While there's a time and place for discounting in any dynamic pricing strategy, it must be considered thoughtfully to avoid selling yourself short or eroding your business' credibility. How can you maintain (and even grow) ADR and occupancy in a softening market? Keep reading for ideas…
Value-added packages
Attract price-sensitive guests by offering added value. Packaging rooms with activities and/or special amenities allows you to maintain room rates by discounting additional services to offer guests a way to bundle and save. Not only that, value-added packages make your property stand out from the competition and increase TRevPAR (total revenue per available room).
Value-added packages work well for:
Off season travel – many travelers look to vacation outside peak seasons and popular holidays to enjoy the same experiences while saving money.

Staycations – flying is more expensive than ever, so staycation packages present an appealing option.

Collaborating with other local businesses – develop mutually beneficial partnerships with nearby restaurants, tour operators, and attractions to offer guests unique experiences that help your property stand out.
Group rates
Many properties are experiencing an upturn in group travel for business and events, which could help balance the scales when/if leisure travel slows. This increasing demand puts hotels in a great negotiating position.
Keep an ear out for upcoming big events like conferences, festivals, concerts, and sports games happening near you and promote group offers accordingly. Consider building relationships with event organizers to create cross-promotional opportunities and encourage repeat business.
Accommodating groups is much easier when you're set up to handle group bookings smoothly with a property management system that includes group folios for managing room blocks, reservations, group check-ins, billing, and more.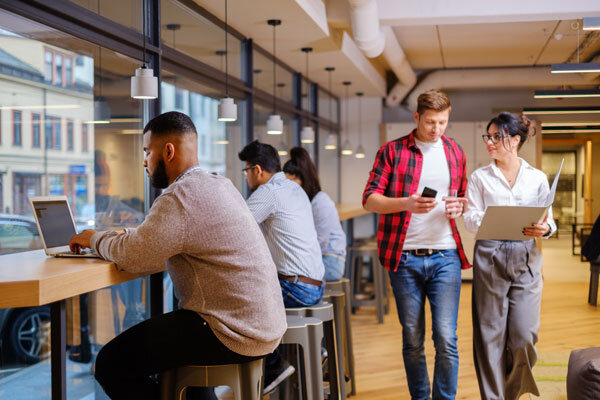 Extended-stay pricing
Attract the new wave of workationers by using minimum length of stay (minLOS) restrictions to create extended-stay rates and packages. Remote workers and digital nomads stay longer because they can. (They don't have to be in the office on Monday.)
While extended-stay rates reward guests with discounted nights, these bookings are extremely valuable to hotels. Longer stays drive ancillary revenue, reduce operational costs, and maximize occupancy to boost profit.
OTA promotions
Take advantage of marketing and promotional features offered by your OTA partners. Running OTA promotions boosts the visibility of your listing and targets high-intent customers.
For example, Expedia's members-only promotions can be used to attract high-value guests that stay longer and spend more, while mobile-only promotions draw on-the-go mobile users looking to book now.
Such promotions are simple to set up in your OTA account, and when your OTA channels are integrated with your property management system, managing inventory and reservations across your online distribution platforms is a breeze. Reservations flow directly into your property management system from your OTA platforms, and availability is automatically updated across all channels.
Maintain your website
Take a look at your website through the eyes of your guests and ask yourself: Does it portray your brand and unique stay experience? Does it answer frequent questions? Is it easy to navigate?
How well does your website work on mobile devices? If mobile visitors have to zoom in and scroll horizontally to view it, you need a responsive redesign. Mobile accounts for over half of web traffic worldwide, so having a mobile-friendly website is top priority.
Dive into your website analytics too, to pinpoint what needs to be improved and what's working well. Your website stats tell you things like how much traffic your website gets, how long visitors stay on your site, what the most popular pages are, and what your conversion rate is.
Getting your website in tip-top condition and maintaining it regularly is important to ensure you're maximizing conversions year round.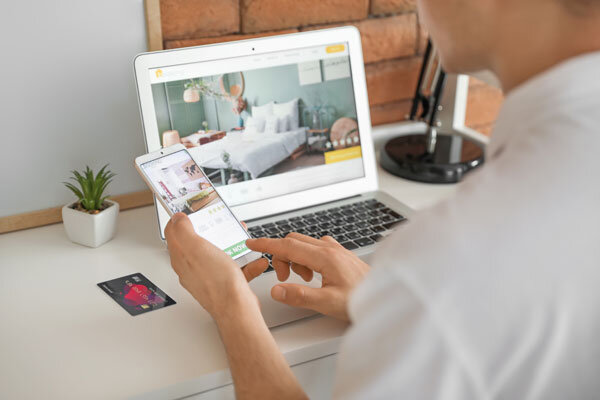 Promote your USP
If you haven't yet pinpointed that special something that differentiates you from your competition, do it now! Finding and promoting your unique selling proposition (USP) helps you define your brand and sell more rooms. Whether it's your location, amazing pool, or exceptional service, your USP should feed into your marketing efforts and vision for growth.
Look at your data to identify your key guest segments (e.g., vacationing families, outdoor adventurers, romantic couples…) and read through reviews to reveal what those guests most love about your property.
Then, let your USP shine on your website, OTA listings, social media pages, and in advertising and email campaigns.
Build up reviews
According to Tripadvisor, a whopping 81 percent of travelers always or often read reviews before booking accommodation. Even if your property already has a bunch of glowing reviews, keep asking guests for feedback. Review recency counts too; 85 percent of consumers don't even consider reviews older than three months.
Maintaining a steady flow of positive reviews enables you to build a strong online reputation that attracts bookings. It isn't hard to do with automated post-stay messaging triggered by your property management system. Feedback requests can be sent to guests automatically upon or after check-out and are key to managing online reputation with 65 percent of US consumers always or sometimes leaving a review when a business asks.
Bring previous guests back
When you're looking to increase revenue, don't only focus on attracting new guests, focus on your existing customers too. Bringing previous guests back again is cheaper than winning new ones, and those returning customers tend to spend more than new guests too. Putting effort into building guest loyalty supports your bottom line in more ways than one.
Win repeat business by:
Personalizing the guest experience. Using automated hotel management software helps personalize the stay experience for every guest with tools such as guest profiles, automated messaging, reservation alarms and reminders, VIP settings, and more. Delivering a great guest experience is a sure-fire way to earn loyal guests.

Sending email campaigns. Stay top of mind and invite guests back by sending them special offers once in a while, such as on their birthday or on the anniversary of their last stay. You can even let them know about exciting new packages, but be sure to segment your customers to ensure you deliver the right offers to the right guests.

Implementing a loyalty program. Consider implementing a loyalty program that lets repeat guests earn free stays and enjoy immediate perks like free parking, late check-out, or breakfast on the house.
As travel becomes more expensive, hoteliers should put strategies into place for attracting increasingly price-sensitive guests. But this doesn't mean slashing prices! Use the tried and true approaches above to offer added value, maximize profitable group and extended-stay business, maintain a healthy online presence, and win repeat customers to grow revenue and occupancy, even when revenge travel slows.