Safety issues are a surefire way to bring in bad reviews, and if you're really unlucky, end up on the news. If you endanger a guest, that supersedes everything else about the stay experience. No one cares how delicious your steak tartare is if it gives them food poisoning. They will care about the two days of diarrhea though. Here are nine important ways to ensure guests have a safe, comfortable stay. 
Look Out for Germs
Fifty-five percent of travelers still consider Covid risks before deciding on their trip, so make sure your cleaning standards work for you, not against you. A property management system like WebRezPro can help. WebRezPro's mobile housekeeping report allows you to create housekeeping checklists for each unit type, ensuring that cleaning is standardized throughout the hotel and no step is skipped. Room status updates are visible to the front desk in real time, so clerks know which rooms they can safely check guests into (no one wants a room with someone else's hair still in the sink).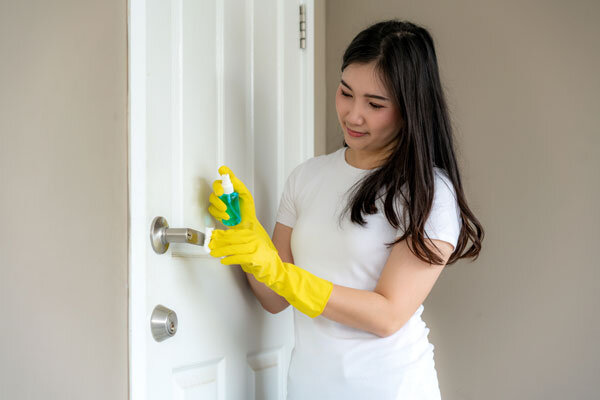 Keep Up with Maintenance
Building maintenance is about more than splashing on a fresh coat of paint. Have your sprinklers, fire alarms, and fire extinguishers checked at least once every year. Test your carbon monoxide detectors (you should definitely have these!) every month, swap out the batteries every six months, and replace them every five years. Gas appliances increase the risk of carbon monoxide poisoning, and they must be inspected annually as well. 
Ensure that your electronic systems and devices are in good working order. Shocking guests with prices is bad, but literally shocking them is even worse. Even black mold can be dangerous—not to mention unsightly—so look out for leaks and make sure your HVAC system functions properly.
WebRezPro's housekeeping report is useful here too, allowing housekeepers and supervisors to set and manage maintenance alarms. In addition, we integrate with Breezeway, Operto Teams, and ResortCleaning for advanced property care. 
Make Emergency Plans
Have detailed emergency procedures and evacuation plans in place before you need them. Ensure that these plans include provisions for any guests with disabilities. It's a good idea to put anyone with mobility issues in lower-floor rooms and consider features such as fire action signs written in braille and visual emergency alarms. 
When creating your emergency plan, speak with representatives from all staff levels and departments. Upper management won't always see everything that goes on…and everything that could be a potential risk.
The plan should be articulated as simply and clearly as possible. This is not the place for jargon nor run-on sentences. Consider different documents for different departments so that each has the most relevant information. (Your marketing department may not need to know how to put out a kitchen fire.) Diagrams can be your friend, but keep them simple as well.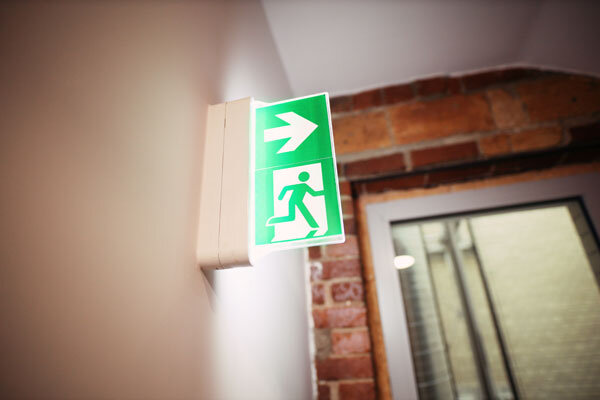 Watch Out for Human Trafficking
Unfortunately, hotels can be an appealing setting for human traffickers, so make sure that your staff know the signs to watch out for. Constant monitoring, malnourishment, and lack of access to money and/or ID can all be red flags.
Keep Your Hotel Physically Secure
Don't give out guest information or let anyone up to the room who hasn't paid for it (and shown ID). For all you know that smiling ten-year-old could be Kevin McAllister looking to sneak in with a stolen credit card.
Install cameras in your lobby and public areas to prevent theft and have staff wear corporate uniforms, so it's obvious at a glance who is supposed to be there.
Rooms should come with deadbolts, peepholes, and electronic locks. Mobile keys are secure and convenient and enable features such as contactless check-in, which helps prevent Covid-19 and other germs (see above).  
The parking garage and other exterior spaces should be well lit. You want guests to be able to see who else is around (remember all those movie scenes where the side character gets attacked down the dark alleyway?).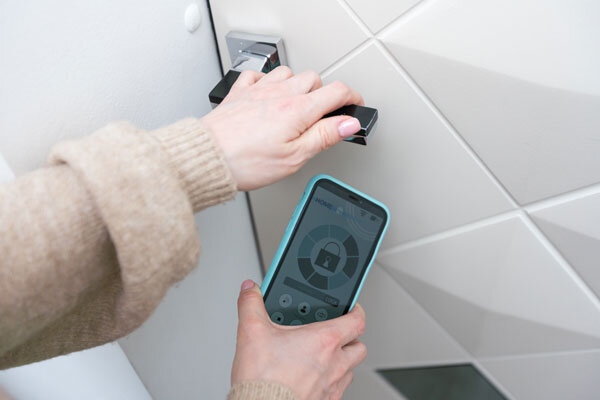 Keep Your Hotel Secure in Cyberspace
Not all safety issues are physical. Nowadays, people can steal from you without even being on the same continent, which is where cybersecurity comes in. 
Hotels are a prime target because they store personally identifiable information (PII) such as guest contact details and payment data. Choose a PCI-compliant payment gateway that uses placeholders, so your system never actually possesses credit card numbers. It's the 21st century equivalent of locking your guests' pearls in a safe. 
Guest Wi-Fi needs to be protected by firewalls and encryption, and your guest and business networks should stay separate—this way, even if one is compromised, the other remains secure. An internet provider that specializes in lodging and accommodation will help set up and maintain safe Wi-Fi networks for your property.
Ask any software provider what their security precautions are before signing on the dotted line. WebRezPro comes with SSL encryption, two-factor authentication, IP-restricted access, and other features to keep your data safe. We use Amazon Web Services to hold and process that data and comply with the highest cloud security standards.
Educate your employees about data security risks (like phishing) and safe practices. And allocate each staff member their own logins for the systems they use, with the appropriate access levels (don't give your two-days-on-the-job, entry-level hire the keys to the kingdom).
Pay Attention to Food Prep
Follow food safety guidelines. Make sure employees wash their hands and that any meat is cooked enough to be safe. Trichinosis is a poor souvenir…though it would serve as a very potent reminder of the trip. If you're in a country where tap water may not be safe to drink—either inside or outside your hotel—let guests know.
Cross-contamination matters, not only in the case of meat juices versus vegetables but for any allergens as well. If your guest is allergic to peanuts, don't use the same pan you just made peanut satay in.
Be careful with labeling. Do not label anything gluten free if it could've been cross-contaminated. Even trace amounts of gluten can cause serious reactions.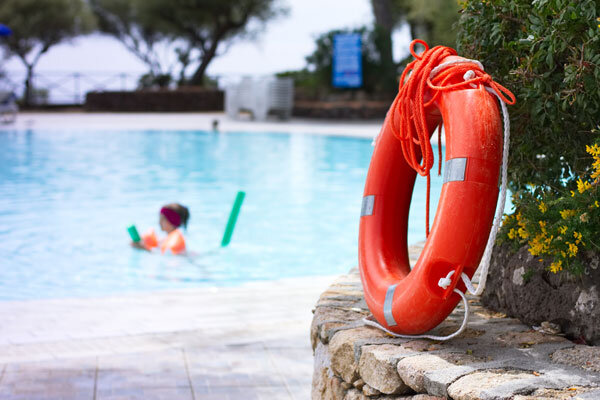 Be Careful Around Your Pool
Your pool is more dangerous than it looks. Drowning is the foremost cause of death for children aged 1-4 and the second highest cause of unintentional injury death for children aged 5-14. If you have children in your pool, there needs to be an adult there as well, ideally a lifeguard. 
You may also want to keep an eye on things if you have a poolside bar. Plenty of people overestimate their swimming abilities after a mai tai or two. Don't let guests in the water if they're intoxicated and have flotation devices ready in case they're needed.
However, drowning isn't the only way guests can get into trouble. Running around the edge or diving in the shallow end can both cause injuries. Put out a sign to let people know…or better yet put out a lifeguard who can intervene if they see anything problematic (lifeguards truly are the safest way to go).
If you're in a really hot location, say Palm Springs, and your pool is outside, wrap the metal handrails so that guests don't burn themselves when they use them.
Lastly, be careful when measuring pool chemicals. They won't work properly if the amount is too high or too low. Covid is still on everyone's minds, but a pool infection isn't much fun either.
Train Your Staff
None of these safety procedures work if you fail to train your staff. Ensure they know how to use a fire extinguisher and not to click on emails from a Nigerian prince. Safety training should not be one and done. People will forget especially as dealing with emergencies isn't a day-to-day part of their job (hopefully).
A safe stay is a happy stay! Implementing the above strategies ensures that both guests and staff have a safe, enjoyable experience at your property. Guests remember exceptional experiences, the good and the bad. Make sure your property is memorable for all the right reasons to bring guests back again.