Hotels need guest data—including contact information and credit card numbers—to process reservations and provide customer service. But storing this sensitive data makes lodging operators an appealing target for hackers.
According to a 2022 global report by Ponemon and IBM Security, the average total cost of a data breach in the hospitality industry from 2021 to 2022 was USD$2.94 million. However, costs of a breach are not just limited to fines and legal fees; the serious blow to your business' reputation can lose you customers as well.
Data breaches are extremely damaging to any kind of business, so it's crucial to take data security seriously.
The most common data threats for hotels include:
Malware – any kind of malicious software—including viruses, trojans, spyware, and ransomware—designed to infiltrate computers and devices to damage systems and/or steal data.
Phishing – emails that are designed to appear official / from a trusted source and entice the recipient to click on a link that asks for sensitive information (like login details) or to download an attachment that contains malware.
Hotel staff – when staff are not well-educated about security risks, they themselves become a risk! Using weak passwords, checking personal email on hotel computers, and being tricked into releasing sensitive information are just some of the ways your staff can inadvertently compromise data.
Hardware theft – yep, we're talking about good ol' fashioned theft here—when someone walks off with a computer or mobile device used for business.
Securing data can be an intimidating task for smaller businesses without expert IT personnel on hand, but don't just cross your fingers and hope for the best. Follow these best practices to keep your data, customers, and business safe.
Safeguard computers and devices
Install antivirus software such as Windows Defender, Malwarebytes, or Avast on all computers and devices used for your business. Antivirus software scans your systems to detect, block, and remove malware before it causes harm. Be sure to run scans regularly or schedule them automatically and keep the software up to date.
It's a good idea to secure front desk computers physically too. Safeguard shared workstations from unauthorized access by setting up personal logins for each of your staff and use cable locks to prevent thieves from walking off with your hardware!
Secure your networks
Providing guests with reliable, fast, and secure Wi-Fi access is critical to guest satisfaction. They won't come back if their device was compromised while connected to your property's network (and they'll tell everyone about it).
Make sure all data passing through your network is encrypted, a firewall is in place and well maintained, and your guest network is separate from your business network.
Choose an internet provider that specializes in hospitality to implement and maintain secure wired and wireless networks that also meet your property's bandwidth requirements.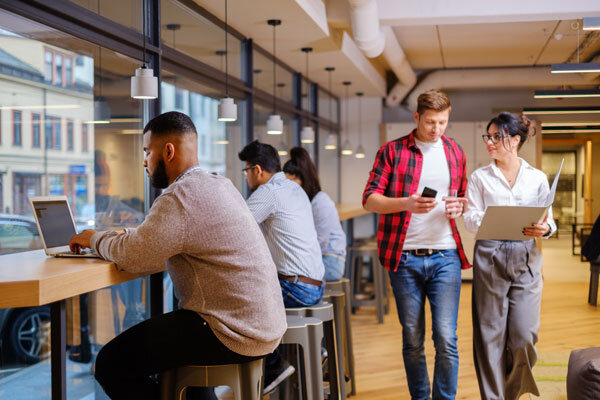 Choose trusted hotel software
If you haven't already begun to eliminate manual paper-based processes, keeping your data safe is another reason to do it (physical documents are easily lost or stolen).
Cloud hotel software not only streamlines workflows, it secures your data too. Deployed from dedicated, expert-run data centers, cloud hotel software protects your data with industry-best network security tools, including firewalls, antivirus protection, data encryption, real-time intrusion detection, and data back-up.
From property management systems to digital key solutions, ask potential software providers about their data management and security policies. Answers should cover such features as two-factor authentication, PCI compliance, SSL encryption, and access permissions as well as data privacy policies and ownership.
WebRezPro property management system uses Amazon Web Services (AWS) in the United States to store and process data—and to comply with the highest cloud technology security standards. To learn more about how WebRezPro protects your data, view our standard security features and data management policies.
Keep your software up to date
Keep your operating systems, browsers, and software applications up to date. Outdated software is vulnerable to attacks as it lacks the latest security features.
Software updates include bug fixes, security patches, and new features that improve both performance and data security. So next time an update prompt pops up, don't click that "remind me later" button and forget about it—hit "update now" and secure your precious data!
Limit access to data
Not every employee needs access to everything. Your housekeepers don't need the same access to guest information as your front desk agents, and your front desk agents don't need access to management reports. Limiting data access to only those that need it is an important way to reduce data vulnerability.
Use your software's access controls to designate the right level of data access to the right users. WebRezPro uses security profiles to set permissions for individual employees and/or departments, defined by tasks, locations, and IP addresses.
When an employee leaves your company, don't forget to deactivate their logins for all systems they have access to. You don't want an ex-employee with a grudge logging in and wreaking havoc!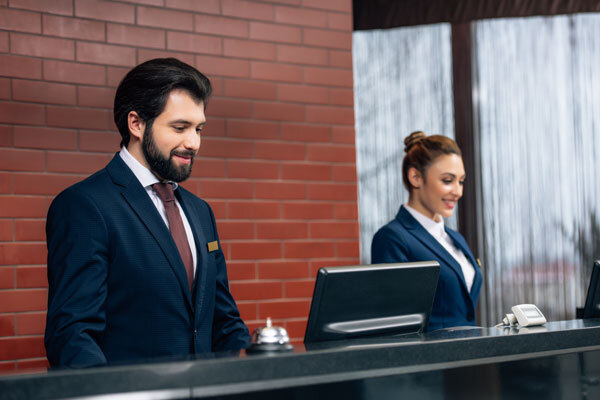 Use multi-factor authentication
Two-factor authentication (2FA) provides an additional layer of security when logging into online software. In addition to the correct username and password, 2FA requires a second form of identification—such as a code sent to the user's email address or mobile device—to confirm a user's identity before they log in.
This way, even if someone has your login information, they can't log in to your system without the additional access code that was sent to you.
Two-factor authentication might seem like an inconvenience (it adds another step to the login process), but it's a small price to pay for one of the most effective ways to protect data from unauthorized access. For many applications, 2FA can be set up to only require an access code every 30 days as long as the user logs in on the same device with the same browser.
Educate employees
The more educated your staff are about security risks and best practices, the safer your business. Your employees play a significant role in keeping each other, your guests, your property, and your data safe.
From online threats such as phishing and malware attacks to internal threats such as user error and hardware theft, teach your entire team what to watch out for and what to do (or not to do!). For example:
Don't log in to personal accounts (email and other apps) on business computers and devices.
Don't click on suspicious links.
Never send or request sensitive information (like credit card numbers) by email.
Keep data safe from prying eyes by making sure computers are never left logged into and unattended.
Use a unique and strong password for each system and update passwords frequently. Digital password managers are great for generating and storing passwords securely so that you don't have to write them down.
(Never write passwords down!)
Don't use shared business email addresses (e.g., info@hotelname.com) to log in to online systems.
Always keep restricted areas of the property locked.
Unfortunately, data theft is a real and growing threat from which nobody is immune. Responsible for sensitive guest data, hotels and other lodging operations are an attractive target for data thieves, so brush up on your cyber street smarts! Follow the above best practices to keep your data secure—and your guests and business happy. Want to know more about how WebRezPro keeps your hotel and guest data safe? Check out our system security features or contact us for further information.