Riddle: Two hotels have the same number of rooms and charge the same rates. On a given night, both book an equal number of rooms. However, in our imaginary revenue competition, there is a clear winner. How is this possible?
The answer is simple (and the title of this post may be a giveaway!). TRevPAR is a key performance indicator (KPI) calculation that offers hotels a broader perspective on their performance compared to RevPAR. Let's delve into the differences between these metrics and explore ways for your hotel to measure and maximize TRevPAR to achieve a diversified, stable revenue stream.
What Is TRevPAR and How Is It Calculated?
TRevPAR (total revenue per available room) is a hotel revenue measurement that accounts for a hotel's complete revenue, including ancillary charges, and divides it by total room inventory. By contrast, the more conventional RevPAR (revenue per available room) simply measures room revenue divided by total room inventory.
Let's go back to our imaginary competition… Say each of our two hotels sold 20 rooms out of 30 at $150 per room for one night. Based on RevPAR, they come in at a tie (RevPAR = (20 x 150) ÷ 30 = $100). But now let's take a look at their TRevPAR:
Hotel 1 TRevPAR (including rooms + restaurant): ($3,000 + $900) ÷ 30 = $130
Hotel 2 TRevPAR (including rooms + restaurant + spa + room add-ons): ($3,000 + $1500 + $500 + $800) ÷ 30 = $193
Hotel 2 is a clear winner!
Now, if you've been paying attention, you may be asking yourself about expenditures. TRevPAR (and also RevPAR) does not measure the return on your investment—so while it tells a story about your revenue, alone it does not indicate overall profitability.
The Beauty of TRevPAR and Why It's Important
If KPIs get you excited, TRevPAR will knock your socks off.
Competitive Analysis
TRevPAR is a useful metric for comparing your performance to that of your competitors. In our example above, Hotel 1 might examine their restaurant after noticing that Hotel 2 has a higher TRevPAR. Through this analysis, they may discover that their competitor offers higher-priced menu items. This presents an opportunity for Hotel 1 to increase its prices, thereby boosting its revenue while still remaining competitive.
The Big Picture
While helpful with competitive analysis, TRevPAR is an important measurement even if you're the only hotel in town. In 2022, hotel rates in Europe increased by 19% and in North America by 14% (STR), partly in response to inflation and the growing demand for travel. However, there are signs of a looming tipping point, where demand decreases and rates must subsequently adjust. RevPAR plays a crucial role in telling this story. Yet, since hotels cannot depend on perpetually increasing room rates, TRevPAR can demonstrate the extent to which diverse revenue streams either support or fail to compensate for reduced room revenues.
Track Trends
Track TRevPAR on a monthly or seasonal basis to identify trends. This allows you to predict and prepare for periods of lower demand while determining what is and isn't effective—something that RevPAR alone cannot accomplish. For example, you can identify services or departments that drive revenue and when, then implement marketing strategies to generate even more.
Identify Opportunities With Guest Segments
Analyze guest data in conjunction with TRevPAR trends to gain a deeper understanding of your guest segments and behavior, for example, how they respond to services and changes at your hotel and their preferences. For instance, you may discover that one segment is willing to pay more for a room, while another segment is more budget-conscious but tends to spend more on ancillary services.
Maximize Your Hotel's TRevPAR
Now that we understand how TRevPAR works and why it's an important metric, let's explore ways to increase and enhance it!
Can you say upsell? TRevPAR revolves around diversifying your revenue streams. If you're new to tracking TRevPAR, you might discover that you already have a healthy measurement. However, there are always opportunities for growth, so let's look at what we've learned from our hotel partners!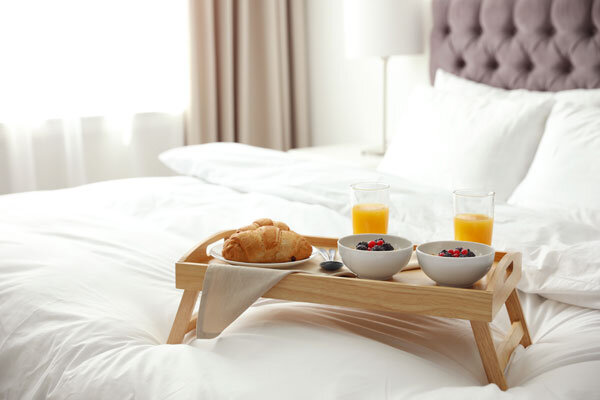 Supersize Your Hotel Stay With Add-ons
Remember visiting Wendy's Restaurant in the 1980s? Some of us may have even worked there! When customers ordered a combo, staff were trained to ask, "Would you like to biggie size that?" The cost to upgrade was minimal, but the margins were enough to generate millions for the company. A large was large enough for most people, but it wasn't about that. It was about how the customer perceived value. Biggie size my combo for 39 cents? Yes, please!
Although you won't be offering guests the chance to supersize their hotel room into a luxury suite for just a few dimes, providing extras as bonuses, deals, or packages can significantly boost TRevPAR. Here are some examples:
A la carte room features: Allow guests to personalize their stay by selecting and paying for upgraded room features, such as a better view, early check-in / late check-out, snack baskets, or salon-grade shampoos. Drawing inspiration from airlines, why not offer a business-class room with lightning-speed internet, noise-canceling headphones, and an in-room espresso machine?

Vacation packages: Bundle accommodation with activities or amenities offered at your hotel or by partnering with local businesses. Romance packages and spa stays are popular choices for a reason. Make sure to provide a package total along with a price breakdown that demonstrates a discount on the room or the service (or both). Remember, it's all about providing value!
All is not lost if guests don't select add-ons at the time of booking. Use your property management system to set up transactional emails that include upsell opportunities throughout the guest journey, from booking confirmation to online check-in to in-stay offers. Don't forget guests at the front desk! Anytime is a good time to offer a "biggie size."
Food and Beverage: A Winning Combo
Do you have onsite dining options? Even a coffee bar can go a long way to increase sales. Comparing menus with competitors may show you have room to increase prices. But can we get more creative? You bet!
Here are noteworthy trends we've identified:
Non-alcoholic cocktails: Alcoholic beverages are a reliable way to increase sales, but an increasing number of guests, especially from Generation Z, choose not to consume alcohol. In response, restaurants and bars have expanded their non-alcoholic drink lists beyond Shirley Temples and sodas to include sophisticated alcohol-free cocktails and kombuchas. The best part for you? They can be priced similarly to regular cocktails.

Share plates: Present appetizers as tapas-style shareable dishes to encourage guests to order more than just one dish per person. Keep portions small, allowing guests to try a variety of dishes while maximizing your profit.

Dessert: This often overlooked course presents great potential for boosting the bill. We believe that everyone can find space for dessert, so it's crucial to offer diverse options that can be enjoyed by all, including gluten- and dairy-free dishes. Here's a hot tip: Let your creativity shine and put on a show! Imagine presenting a tiered tray filled with an assortment of delectable sweets, resulting in oohs and ahs around the table—and from nearby tables too!
Get Conventional
If you don't already cater to conventions, meetings, and special events, perhaps there is room to explore this? Even if your lobby is the largest space available, you can still appeal to demand by hosting free book readings or art shows, complemented by a cash bar, of course.
Promoting group bookings for reunions, birthdays, weddings, and corporate events is also a great idea! By accommodating groups, you are likely to boost your TRevPAR, so don't hesitate to offer discounted group rates. You can manage room blocks and group rates with WebRezPro's group folios and conveniently administer group reservations, billing, rooming lists, and group check-ins.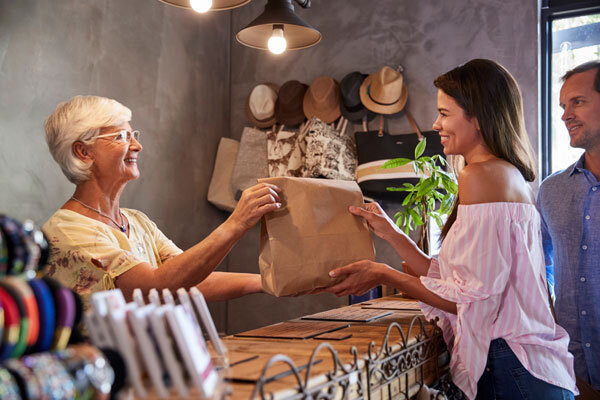 Let's Talk (Gift) Shop
Many guests want to bring home a memento of their trip or a gift to show someone they're thought of. Does your hotel have a gift shop? If not, it's a missed opportunity to boost your bottom line.
There's definitely a place for kitschy snowglobes and keychains, but we've noticed a trend toward curated gift shops that highlight local artists and craftsfolk. Some upscale inns and boutique hotels even showcase artwork for purchase in guestrooms. In addition, think of practical items that offer guests convenience. Pet-friendly property? Sell pet beds, treats, and poop bags. Situated near the beach? Sell hats and sunscreen to save guests a trip to the mall.
By integrating your property management system with your POS (point-of-sale) software, you can make additional purchases easier for guests and seamless for you.
Don't Forget the Extras
Don't think of increasing TRevPAR as nickel and diming your guests, think of it as adding extras to your hotel that enhance the guest experience and make their stays more comfortable, convenient, and enjoyable.
Spa services: Even if you don't have a spa, you can still provide in-room treatments by contracting a massage therapist or esthetician.

Yoga or personal training: Contract a personal trainer or a yoga instructor for one-on-one sessions. No gym? Take it outside!

Room service charges: Many hotels already charge a little extra for room service, so you could be missing a beat if you're not doing the same. It's also common to have slightly higher prices on in-room menus. Guests expect to pay for convenience.

Parking: If your competitors charge for parking, you should consider it too, especially if you're located near downtown or have access to a secure parking facility.

Workspaces: Cater to digital nomads and work-from-home folks with hotel co-working spaces. You can even welcome non-guests to pay a daily rate to access shared desk spaces, internet, private call/video boxes, and unlimited coffee and tea.
Don't Neglect the Right Tech
Choose the right tech to optimize TRevPAR effectively. WebRezPro is an all-in-one solution for driving and tracking room revenue, occupancy, and ancillary revenues. It supports growing TRevPAR through online bookings, packages and add-ons, group bookings, POS invoicing, sales reporting, and integrations with guest messaging platforms, POS systems, and automated revenue management software—while ensuring seamless operations and guest service.
While RevPAR only measures room revenue, TRevPAR captures the full story by including revenues from all departments and helps you make more profitable decisions. Use automated hotel management software like WebRezPro to generate and track revenue while streamlining operations and guest experience. Remember, TRevPAR is about providing convenience and delight to your guests, not tricking them into spending more. It's a win-win situation.