Cloud property management systems (PMS) streamline daily operations and customer service delivery, which results in satisfied guests and repeat business. Most lodging operators understand how the level of efficiency and personalization facilitated by modern hotel management software turns first-time guests into loyal customers—but it's also important to know how a cloud PMS brings those first-timers through your door.
Expanded Reach
More than 90 percent of travelers research travel online, and it's crucial that when they do, they see your hotel if you want those bookings. When it comes to expanding and managing online distribution, cloud PMS give lodging operators an advantage through direct integration with channel managers or OTA partners. This connectivity not only puts a property in front of travelers all over the world but also ensures that rates and availability are up-to-date across all channels to maximize occupancy and prevent overbookings.
Easy Bookings
A cloud PMS offers direct online booking functionality through a property's own website to make booking as easy as possible for guests, even on mobile. It saves time for both guests and staff and enables guests to book wherever and whenever they like. (Got a 3 A.M. urge to book a weekend getaway? No problem.) 
Packages and add-ons can help persuade new customers to book direct, but don't overwhelm them with too many options at the booking stage—you'll have further opportunities for upsells in your pre-stay messaging. 
Your online booking engine and PMS exchange information so that reservations from your website appear in your PMS and availability adjusts automatically. This increases efficiency while decreasing the risk of double bookings and other errors.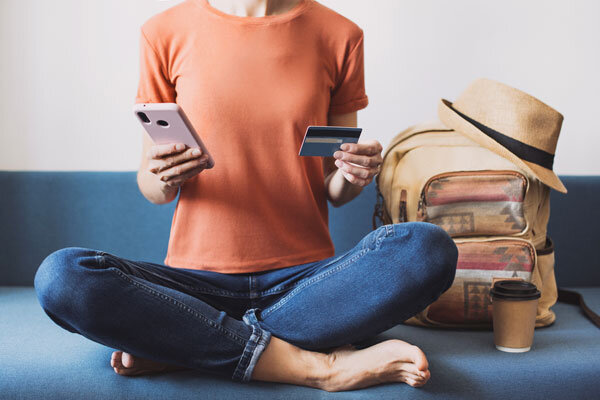 Rate and Revenue Management
Price is a major influence on travelers, so attracting them depends on competitive rates. Twenty-seven percent of consumers said that locating atypically cheaper prices was their most important travel factor this year—they're thinking about the dollar signs. But at the same time, you don't want to sell too low and leave money on the table.
Cloud property management systems include flexible rate management features (like quick overrides, rate reports, day-of-week pricing, and packages) that allow properties to create and sell the right rates and packages at the right time to the right customers.
When integrated with an automated revenue management system, cloud PMS help power dynamic pricing strategies based not only on a property's historical pricing and occupancy data but on market and competitor analysis as well. 
Targeted Marketing
Successful marketing efforts rely on PMS data, particularly guest profile data. Guest data helps properties identify their most profitable customer segments and design effective marketing strategies targeted at lookalike audiences. For instance, if most of your clientele are young families, you want to advertise your kids' club, not your wine tasting weekend. 
Cloud PMS make it easy for lodging operators to access and make sense of the data that informs package setup, advertising campaigns, and content marketing efforts that successfully attract new customers.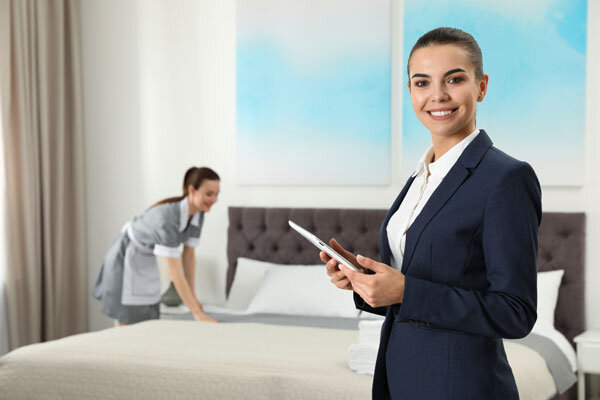 Review Generation
The more positive reviews you generate, the more new guests you will attract. Online reviews enhance your property's credibility and give those new guests an idea of what to expect. However, to obtain these reviews, you may need to ask directly. Review requests—when done properly—are reasonably well received. In 2021, 65 percent of US consumers wrote a review at least once when a business requested it. 
Your PMS makes asking guests for reviews easy by automating review requests via post-stay emails or through integrations with reputation management systems or guest messaging platforms. 
Housekeeping
When potential guests look for a new hotel, they want to make sure it's clean, and they'll look to your property's reviews to find out. (One in four English language reviews during November 2020 through July 2021 referenced cleanliness.)
Your hotel management software helps you maintain high housekeeping standards that result in positive reviews. WebRezPro's housekeeping report is integrated with the front desk, allowing supervisors to schedule and track housekeeping efficiently so that no room is missed. Housekeeping checklists guide staff through room-specific tasks and help standardize procedures, and housekeeping notes and maintenance alarms ensure issues are resolved proactively. If the toilet's making an ominous gurgling noise, someone should know about it sooner rather than later…
Cloud PMS are known for building loyalty by taking operational efficiency and guest service to the next level. But, according to many of our customers, they also play a beneficial role in acquiring new guests through data automation. To learn more about how a cloud PMS can win your property customers, drop us a line.
Editor's note: This post was originally published July 2016 and updated April 2023.