Running a small operation amidst large chain hotels may seem daunting, but there are many advantages that set independent properties apart from the competition and appeal to today's consumers. With greater flexibility to innovate and create and define their image, small and boutique hotels are an ideal traveler choice for excellent service and unique, memorable experiences, and offer operators strong profit potential.
Greater Operational Freedom
Like any large company, chain hotels must follow rigid processes determined by the head office and implemented at the hotel level. Rather than adhere to standardized services and generic branding that can stifle creativity and innovation, small hotels are free to define their own brand and processes and choose their own software. 
While standardization is effective for managing hotels across many different locations, chain or franchise operators do not have much control or influence over marketing choices, strategy, and pricing, or the website and software for their specific operation.
By comparison, independent properties possess complete operational freedom, meaning they can define their own unique selling proposition to stand out from the crowd and quickly respond and adapt to market changes to remain relevant. The freedom to choose software that fits their unique operations is a significant advantage as it allows operators to streamline and innovate processes in ways that are precisely relevant to their business—and to move on from systems that are holding them back.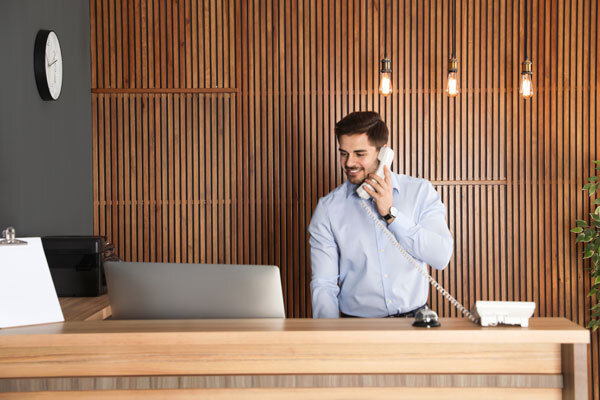 Freedom to Hire the Right Team
Boutique hotel owners can spend more time crafting the right team to represent their brand. The owner themself can often interview and hire prospective employees and determine whether or not they reflect their business's values. This is a distinct advantage as hand-picked staff will most likely be passionate about the property's brand and the role it plays in the nearby community. 
People who are happy with their workplace and believe in its values tend to work harder to provide better service to customers. A small hotel with an intentionally chosen team will often provide an elevated stay experience compared to larger hotels that do not have such a hands-on hiring process.
Offer a Unique Local Experience
Small and boutique hotels are advantageous for both travelers and operators because they offer unique, authentic experiences found nowhere else. While operators increase occupancy, revenue, and reach through advertising an exclusive stay experience, travelers enjoy a truly distinct, memorable stay.
To do this, lodging operators must simply focus on the opportunities already around them. For example, partnering with local providers and businesses to offer a sustainable farm-to-table dining experience or guided nature tours that boast hidden gems only locals know about.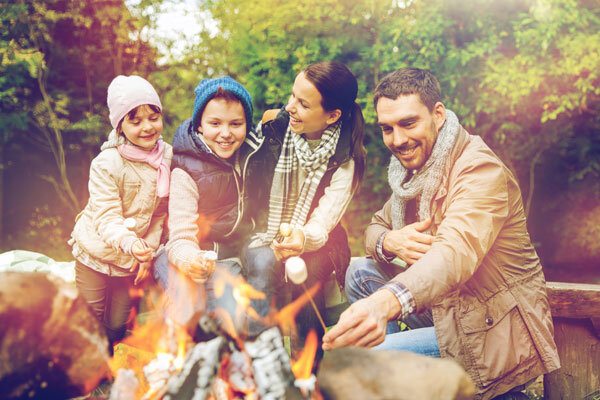 Personalized Customer Service
A smaller business is less likely to have complaints fall through the cracks and more likely to offer personalized, efficient service. With fewer guests, employees, and bureaucratic hoops to jump through compared to a larger operation with hundreds of units, staff, and strict processes to navigate, small hotels can focus on the individual guest experience.
If a guest needs something, they can usually get help fast (especially if guest messaging is an option!). They don't need to go through a call center or take an elevator 11 floors down to the front desk. And the staff member who assists them will likely recognize them and know what room they're staying in (in fact, there's a good chance the guests will have access to the owner/manager themself!). 
Minor operations rely on word-of-mouth advertising and maintaining a positive reputation because they have less budget to spend on mass marketing and public relations (PR) tactics. Therefore, smaller and boutique lodgings are extra motivated to uphold high customer service standards. And, because of the greater operational freedom that comes with being a small hotel, there is infinitely more flexibility and creative license in implementing personalized service strategies.
A Value-packed Stay Experience
Guest loyalty is not exclusive to small operations. Hotel franchises commonly and successfully offer guest loyalty programs and point/reward programs. While these programs are appealing to frequent travelers who don't mind waiting for their investments to pay off and who can cash in their accumulated points at various locations, independent and boutique lodgings can foster loyalty through immediate value, special offers, and discounts. 
In the age of online shopping, customers are accustomed to instant pay-off, making point programs increasingly irrelevant and unappealing to this demographic. Instant rewards are especially relevant to infrequent travelers. Small hotels can and should offer added value and discounts now to put themselves above the competition by appealing to customers who want instant gratification.
Modern travelers seek out unique, personalized stay experiences over cookie-cutter places to sleep, so small and boutique hotels offer big advantages over their larger chain competitors. Make the most of these advantages to maximize revenue by offering your guests the one-of-a-kind experience they crave and will remember when booking their next trip!