The last of the Valentine's Day chocolate has barely been finished and there's already another sweet (and potentially profitable!) holiday around the corner. Easter is celebrated by 80% of Americans, and if you play your cards right, they could celebrate with you. Here's a quick guide for independent hoteliers to make the most of this Easter holiday.
Host Events
Easter weekend is all about spending time with family (and watching your kids battle over who gets more eggs). Hosting events and offering Easter-related activities for all ages is a great way to not only score overnight guests but build relationships with local families as well. Who knows when they'll want to stop by for a staycation?
Easter brunch >> If your property has an on-site restaurant, hosting Easter brunch is a no-brainer. You probably already offer a regular weekend brunch, which means all you need to add is a little dash of Easter for the occasion. Use spring flowers in your centerpieces, include hints of pastel, and maybe even fold the table napkins into little Easter bunnies. Don't forget gluten-free, allergy-friendly, and vegetarian options for people with dietary restrictions.
Easter egg hunt >> Interested in going beyond a traditional Sunday brunch? Easter egg hunts are an eggcellent activity to get the family outside and moving around after filling them up with French toast. And they can be as elaborate as you choose to make them.
Depending on the time and resources you want to invest, you can go as simple as hiding chocolate eggs around your property or as innovative as an augmented reality Easter egg hunt complete with an app and a 3D cameo from the Easter Bunny! Hint: Do a test run to make sure the app works if you go the high-tech route. You don't want a crowd of sugar-hyped kids and frantic parents trying to figure out why the little stickers won't scan.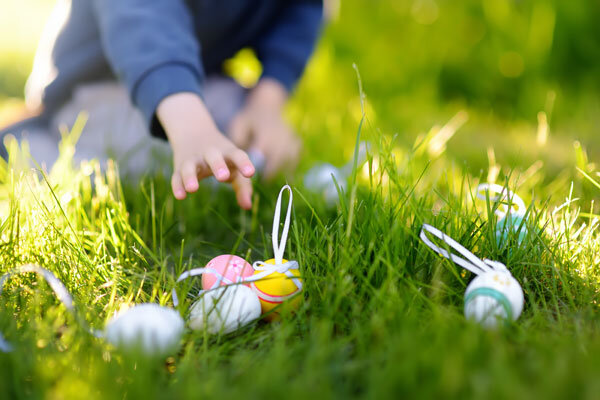 Other ideas >> Looking for other ways to make the holiday special for your guests? Egg decorating and petting zoos are always a hit with kids (and many adults!). But Easter isn't only for kids. If your usual clientele is of a more mature age, you could stage an adult hunt with adult prizes or invite guests for some pampering at your spa—a spa gift certificate could be one of your prizes!
Regardless of what activities you choose, be sure to take pictures! You can use them for social media posts as well as in marketing collateral for next year.
Create a Special Package
Whatever events and activities you offer at your property (or even if you aren't offering any), you should consider a special Easter package to capitalize on the holiday. If you're hosting an event, include tickets to it. If not, consider including the likes of Easter chocolates and brunch at your restaurant or even tickets to a local event or attraction.
The WebRezPro booking engine can sell all kinds of packages, add-ons, and extras—whether it's an all inclusive weekend away or a simple box of truffles. You can include a website booking engine link/button to a specific rate or package to highlight your Easter offer and make it even easier for guests to book.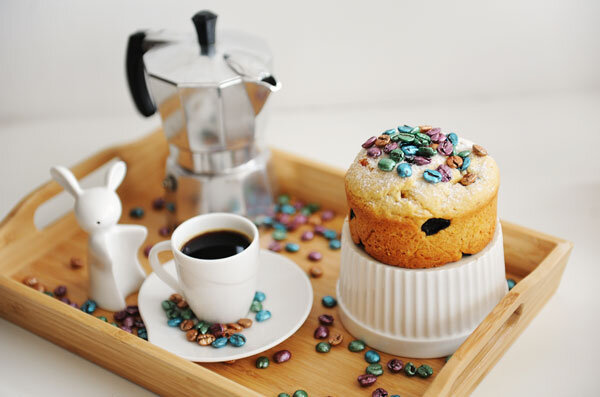 Promote
Once you've done the hard work of putting together special Easter events and packages, you need to promote them! As usual, promotional efforts should cover your website, social media, email campaigns, and more. 
Website >> Make any Easter events and packages easy to find on your website—don't bury them in the subpages. Promote your Easter events and packages on your homepage with a call to action and link to more information. Have a rate-specific booking link ready (see above), so guests don't have to hunt around on your booking engine. Consider using a pop-up to let guests know about your special deal. Including information about your Easter offerings will also boost your SEO. You want those guests searching "Easter getaways" to find you! 
Social media >> As the holiday gets closer, share Easter-themed content that shows how excited your property is to celebrate. In addition to posts that promote your special packages and on-site activities, include behind-the-scenes photos or videos of staff preparing for the weekend (social media is all about personal content after all). This is also the time to post those throwback images you saved from last year (see above). Consider holding a social media contest where participants must like and comment for a chance to win. 
Email campaign >> Never miss the opportunity for a good email campaign. Holidays are a great reason to send a note to all the guests in your database. Wish them a happy Easter and invite them to celebrate with you.
Google Display campaign >> Google is still king with 8.5 billion searches processed each day. Consider a Google display campaign to get the word out. With these campaigns, you can choose locations and target audiences for maximum ROI. 
Don't forget to research your audience. You should know who they are and what platforms they frequent. (You should know this even before planning your event.)
Decorate
Decorating your property is the final (and most fun!) step for Easter weekend preparations. The guests have committed, so now you need to make the place festive. Embellish the lobby and guest rooms with fresh flowers, Easter eggs, and complimentary chocolates.
Holidays are a perfect opportunity to attract overnight guests and build strong local connections. Whether it's a special brunch or an extravagant egg hunt, offering families a place to spend Easter weekend together can bring great exposure in your community and a lot of fun for everyone. Just make sure to have a backup plan in case it rains!
Editor's note: This post was originally published February 2018 and updated March 2023.