This isn't the age of the horse and buggy or handwritten guest book. To make sure your hotel remains relevant and competitive, you need strong technology in place to drive efficiency, personalized guest experiences, and revenue. Modern hotel technology ensures that your property not only runs smoothly but that you have all the right information, so you know exactly how smoothly it's running and can make well-informed business decisions. 
Here are four automated tools every hotelier should use to steer their property to success.
Property Management System
You can't keep track of it all on post-it notes and excel spreadsheets, especially if you're a larger hotel, and you won't remember every mental note you make about a guest. This is where a property management system (PMS) like WebRezPro comes in. A PMS is the command center of your hotel. From inventory and reservations to housekeeping and finances, your PMS centralizes and tracks all your data and can connect to your other systems too, like OTA channels, payment gateways, POS systems, and mobile messaging platforms. Think of it like the Chicago airport for your tech stack; it's where everything converges. 
Ideally, your PMS should be cloud-based, which means you can access it from anywhere, not only from a single, designated computer. This saves your staff having to troop down to the front desk when they need information. Housekeeping can use a mobile device to check cleaning schedules and update room status in real time, and your sales team can access the system when they're on the road or at a trade show. 
Bonus: a cloud-based PMS is also more sustainable because you don't need a physical server gobbling up energy.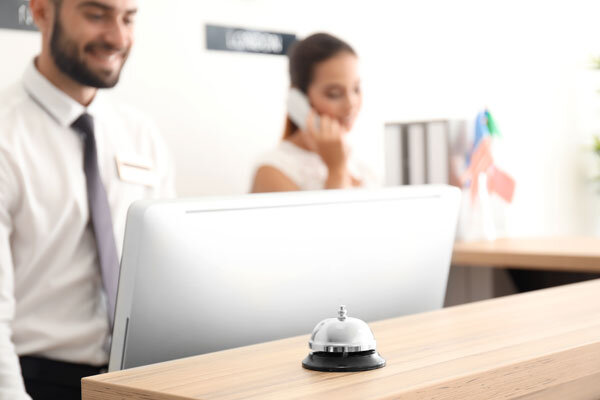 Online Booking Engine
An online booking engine is where guests go on your website to reserve a room directly with you. Direct (commission-free) online bookings are key to staying relevant and boosting profit margins. Over 80 percent of adults in the USA choose online booking. It's a convenience guests expect, so if you don't offer it, they will most likely turn to a competitor that does or an OTA. They won't necessarily pick up the phone unless they have questions. Doing this transaction online saves time for both guests and your staff. It's a win-win. 
However, you need to ensure your online booking engine connects to your PMS (see above) so that online bookings automatically flow into your PMS and availability is automatically updated. Double typing your data wastes time and can result in double bookings and other errors. No guest likes being told there's (literally) no room at the inn when they're holding your booking confirmation email in their hand. Too many errors can damage your reputation. 
Your online booking engine should be easy to find on your website but unobtrusive. You don't need a flashing red pop-up. Put a book now button in your header instead so that it appears on every page without interrupting your content. Almost 60 percent of website traffic worldwide came from mobile devices as of second quarter 2022, so make sure your online booking engine is mobile-friendly too. 
Read: How to Maximize Conversions Through Your Online Booking Engine.
Channel Manager
Though you want to encourage direct bookings to avoid OTA commission fees and establish a relationship with your guest from the get-go, the right OTAs expand your property's reach and are a good source of bookings. The important thing is to keep track of those reservations as efficiently as possible to maximize revenue and avoid double bookings. 
You can do this by using a channel manager integrated with your PMS or by integrating your OTA channels, e.g., Expedia or Booking.com, with your PMS directly so that your PMS, in effect, works as your channel manager. Both these options enable you to control your OTA inventory, rates, and reservations from within your PMS. Information will automatically flow both ways between them, so you won't have to manually update availability across channels or enter OTA reservations into your PMS.
Automated channel management reduces the risk of errors and double bookings. Again, anytime you have to type or even remember to type something yourself introduces the potential for mistakes.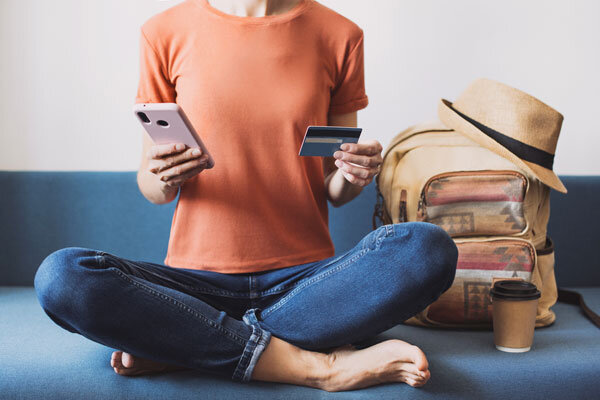 Payment Gateway
Your guests need an efficient way to pay you. They don't want to walk into your hotel with a bag full of cash looking like they've just robbed a bank. It's the 21st century; they probably don't even have a checkbook. 
Most people prefer to pay by credit card, whether in person or online. You should have an efficient way to handle card transactions and a secure way to handle the data. A payment gateway allows you to accept payments online and on property, benefiting your guests and your business by enabling you to take that payment anytime and streamline the guest experience. 
When integrated with your PMS, a payment gateway securely sends a guest's credit card information from your system to the credit card processing network, then returns the transaction response (approved or denied) to your PMS. It increases efficiency by empowering you to process payments through your PMS (it only takes a couple seconds) and improves security by using tokenization to keep card data out of your system.
WebRezPro integrates with several payment gateways, including Novera, Stripe, and SONA.
Other Tools
The following tools are important too, especially for larger properties.
Revenue Management System: Automated revenue management software automatically recommends optimal pricing based on historic, real-time, and forecasted data considering factors such as availability, seasonality, and competitor rates.


CRM: Customer Relationship Management software keeps track of guest data and communications. Guest engagement and email services like Constant Contact and Cendyn fall into this category. 


POS system: A point-of-sale system manages ancillary purchases such as restaurant and spa charges. 
All these systems integrate with your PMS. Remember, no manual double entry!
Having the right technology not only ensures your property runs smoothly, it can make or break your business. Your time, your guest experience, and your data are all worth investing in, so use these four important tools to build a solid foundation for your property. Contact us to find out how WebRezPro Property Management System can automate operations to improve efficiency, guest experience and revenue for your business.