The hospitality industry is overflowing with countless booking options, guest experiences, and special deals and discounts—each better than the last! Now more than ever, hoteliers must pull out all the stops to stand out.
There's only so much they can do on their own, but partnering with other companies allows properties to diversify their services and tap into new customer demographics. By sharing research, expertise, and resources, businesses create and promote better products and services. Let's delve into the benefits of growing hotel partnerships and how to take full advantage of them.
Increase Marketing Power
Companies can share resources and expertise to create a single promotion for their combined clientele, and this is called partnership marketing or co-marketing. Doing so increases brand visibility because joint campaigns target your own guest base as well as your partners' audience.
Partnership marketing minimizes advertising costs too by allowing both parties to pool their resources to coordinate a single campaign that targets qualified customers and boosts conversions.
Strengthen Your Brand
Hotel partnerships are a great way to elevate brand image and customer experiences. For example, partner with a restaurant or small business that promotes local culture to strengthen your community reputation and reach niche audiences. Or work with an eco-tour provider to target outdoor lovers and adventurers.
Choose partnerships that benefit and complement your hotel's values and brand to grow your business and strengthen credibility. You'll gain new customers who are inclined to trust you because they already trust your business partners.
Boost SEO
Search engine optimization (SEO) refers to increasing the quantity of traffic your website gets from search engines by improving your website's ranking in search results. Increasing external links or backlinks is a great way to do this. When other websites link to your property's website, it signals to search engines that your content is useful. Following the launch of a joint marketing campaign, hoteliers and their business partners can promote each other's content on their website, blog, and social media channels to increase online exposure and traffic.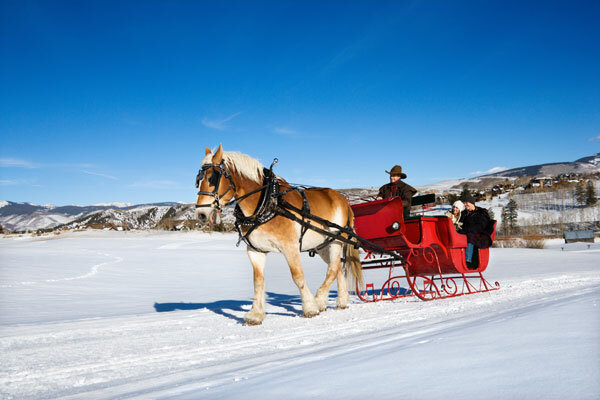 Create Special Offers & Unique Experiences
While value-added packages and special offers are key to increasing occupancy and revenue, they can get lost in the sea of competitors using similar strategies. To boost your odds of standing out, partner with nearby businesses to create one-of-a-kind bundles and discounts that aren't available anywhere else.
For example, hoteliers can offer discounts for nearby restaurants or partner with local tour and activity providers to create "stay-and-play" packages. You can even team up with local artisans or small businesses to provide in-room baskets filled with coupons and locally-made goodies.
Partner with businesses that promote and reflect your destination and culture to provide unique guest experiences and offers.
Expand Your Services
By creating opportunities for special offers and packages, hotel partnerships also allow you to expand your services. For instance, if your property has a hall or outdoor space that you rent as a venue, you can team up with other brands to offer wedding and event packages that include catering, party rentals, and technology services. You can collaborate with local restaurants and bakeries to offer cooking classes, tastings, breakfast pastries, or room deliveries to your guests. Partner with artists, musicians, and performers to run art classes or special events. Collaborate with local fitness and health specialists to offer on-site or in-room wellness services.
Research the businesses and entrepreneurs in your area and connect with them to discuss mutually beneficial opportunities to grow revenue.
Support the Community
As outlined above, partnering with local companies drives revenue to your area's community and economy. Promoting the vibrant culture and industries in your area not only communicates your brand's values and attracts ethics-oriented customers but supports the prosperity and longevity of the businesses with which you have these beneficial relationships.
Hotel partnerships are an effective way to promote your hotel's values and boost your bottom line while supporting the surrounding community and culture. With endless experiences and services available to travel consumers, hoteliers and other local business operators must find ways to stay competitive. Partner up to grow your resources, customer base, and revenue!