Food and beverage (F&B) preferences are highly individual, so how do hotels meet the specific demands of each guest? The answer is to creatively adapt current hospitality and food service trends to your F&B offerings, resulting in a unique, timeless, and relevant experience for your guests.
A New Room Service Experience
Prior to and during the pandemic, room service grew increasingly inconvenient and irrelevant compared to the ease of food delivery apps. Digital food ordering and delivery means that hotel restaurants are competing with convenient, contactless delivery from an endless amount of eateries, whether it's the best restaurant in the city, an artisan coffee shop, or a fast-food franchise. However, with new technologies and creative solutions, room service is making a comeback and you can get in on it, too!
Just as there are unending food delivery options, there are unending unique ways to provide food service to travelers; the only limiting factor is your imagination. For example, coming up with a theme for your room service will provide a unique and "Instagrammable" experience for your guests. Rather than sticking with traditional silverware and dome presentation over a white tablecloth, some hotels are opting for environmentally friendly, disposable bamboo plates and cutlery accompanied by linens reminiscent of an outdoor picnic.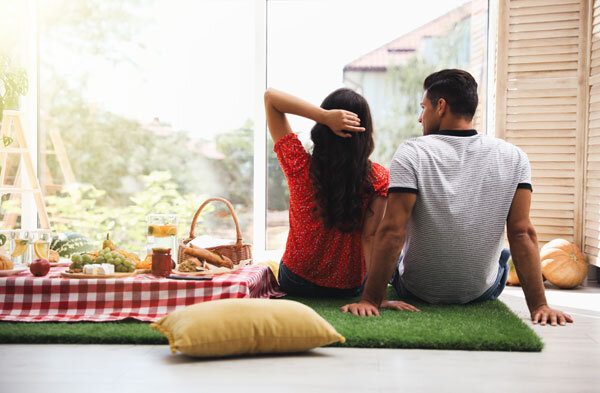 Offer convenient, no-mess room service by prioritizing easy-to-eat menu options—such as sandwiches, burgers, and fries—and grab-and-go options like muffins, granola bars, and fruit.
Make sure it's as easy as possible for guests to order via mobile messaging, app, or QR code. For example, a QR code system can make menus accessible from all areas of your property (including ingredients, allergens, and nutritional information) and allows guests to submit a mobile order using your hotel app or messaging service. Digitizing services in this way provides the convenience guests desire and increasingly expect. 
Sustainability
Today's travelers want to use their time and money to support sustainable, environmentally friendly business practices. Reducing food waste and meat consumption is practiced by the younger generation to benefit the planet, and hoteliers can also participate in these solutions to decrease costs, increase revenue, and appeal to this consumer demand. Offering vegan and vegetarian options will further attract the ever-growing demographic of travelers who adhere to these diets.
Consider implementing a "food scraps" program in your kitchen that transforms potential food waste into different dishes, similar to the one created by IKEA. Another solution to tackle food waste is to collect surplus food from farmers, growers, and food suppliers and turn them into specialty meals and desserts like Chef Giselle Goncalves. 
Sourcing ingredients from local providers or even growing your own fruits and vegetables will support your local economy, foster relationships between your property and the surrounding community, and provide your guests with an authentic, cultural "farm-to-table" experience.
And don't forget sustainable packaging for grab-and-go items!
Taste the Local Culture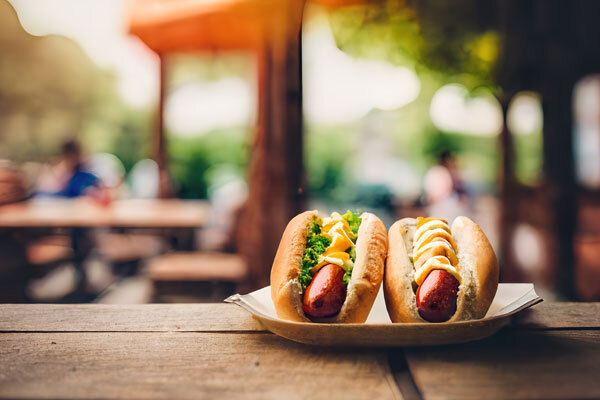 A consistent travel trend found across all regions and demographics is the interest in vacationing like a local rather than a tourist. People want to connect with the surrounding cultural lifestyle and gather experiences, not trinkets. Local food and beverages reflect a culture's identity and history, so serving local dishes to your guests can help your property provide the authentic experience guests crave.
Eating for Health and Wellness
Maintaining one's preferred diet while traveling is tricky and there are many resources addressing healthy eating on the road. Rather than leaving it up to your guests to get creative (and subsequently purchase their food somewhere else), boost the stay experience and your property's bottom line by providing options for guests to eat healthily.
It is also essential to offer healthy options to guests with food allergies and dietary restrictions. These needs are often overlooked, leaving these individuals with few safe options that are most likely not nutritionally dense. Use clear, accurate food labeling and take cross-contamination seriously to ensure every guest can eat from your restaurant, breakfast station, and vending machines.
Technology
The future of the hospitality industry is digitized service because automation reduces the risk of human error and saves both staff and guests time, for example online bookings and guest self-check-in. And it's the same for hotel F&B; technology can be used to speed up the ordering and payment process using ordering apps, QR codes, and mobile POS systems. Above, we touched on implementing mobile ordering solutions for room service, and the same can be done in your restaurant too. 
When it comes to billing for restaurant meals and room service, integrating your property management system (PMS) with your restaurant point-of-sale system (POS) is key to ensuring a seamless guest experience, allowing guests' meals to be charged to their room automatically. This time-saving integration not only reduces the chance of billing errors, but facilitates a more personalized experience for the guest.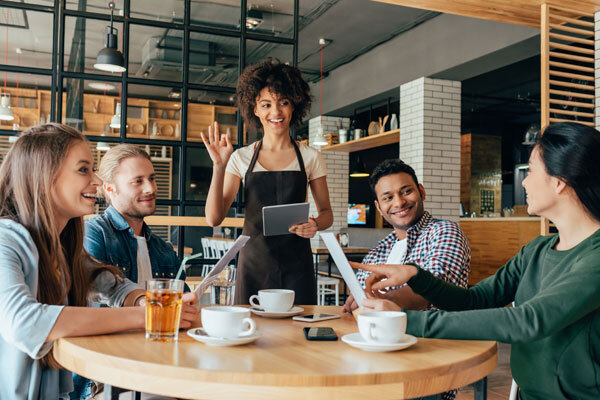 An automated relationship between the two systems looks like this:
Staff charge the bill to the guest's room within the POS system (rather than collecting payment from the guest at the restaurant, for example).

The POS system communicates the purchase to the PMS to verify the guest status, room number, and credit authorization limit.

If approved, the POS system posts the charge to the guest's folio in real time. If declined, staff are immediately notified and can then request an alternative payment method.
Without this integration, a guest's desire to charge purchases to their room must be manually communicated to the front desk and added to the guest folio, which is like playing the game "telephone"—it's a process susceptible to miscommunications and, ultimately, billing discrepancies and disputes that decrease guest satisfaction and eat up staff time and resources.
Blending the traditional with innovation seems to be the most effective way to navigate the hotel industry's constantly changing landscape. Every property offers something special; lean into what makes you different to keep up with the competition and remain relevant to the modern traveler.