Post-pandemic, with inflation and high demand, hotels cost more. However, that high demand coupled with labor shortages and Covid precautions makes it harder for hotels to do more. This has left many guests disgruntled and feeling like they haven't received enough value for the money they've spent. According to a recent J.D. Power study, hotel guest satisfaction has dropped eight points on a thousand point scale since 2021. 
While many hotels may not be in a position right now to invest in room renovations or fancy amenities like pet wardrobes or in-room beer dispensers, there are simpler things you can do to win positive reviews and repeat visits. 
Communication
Lay out your offerings clearly on your website, social media, and in guest messaging. Don't exaggerate or promise amenities you can't deliver. Guests will grit their teeth if they discover the housekeeping they were counting on isn't there or the breakfast bar is only open during the convenient hours of 4-6am. 
Engaging your guests with emails or SMS messaging during their stay is also a good way to head off bad reviews down the line. A simple welcome text asking if there's anything they need can make a big difference. Encourage guests to share positive experiences via post-stay surveys that can be automatically updated to your preferred review sites. Routine communications can be automated via your property management system, so checking in with your guests this way doesn't demand any more of your time.
This digital communication is a two way street. It enables guests to reach out to you about any problems without tromping down to the front desk or waiting on hold while the phone plays dubious elevator music. The sooner you find out about problems, the sooner you can fix them.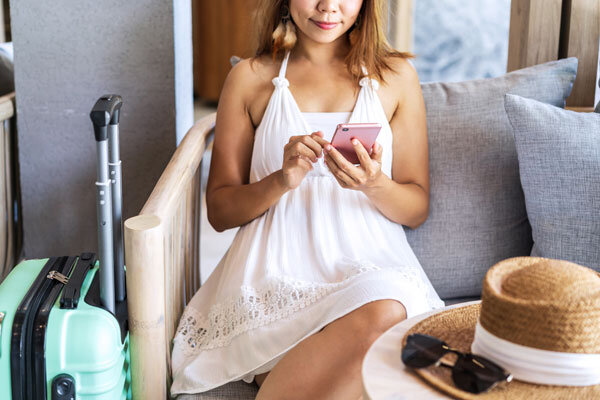 Value-adds
Value-adds cost money, but you don't need to offer every value-add to every guest. You can limit rates, packages, and amenities to specific guest segments, e.g., guests in your loyalty program or guests following your property on social media. An effective property management system like WebRezPro allows you to create password-protected rates as well as reservation options (add-ons) that can be attached to specific rate and/or room types so that only preferred guest segments can access them. 
Not all value-adds have to be big. Instead of a hundred-dollar bottle of cabernet sauvignon for the romance package, you could include a glass or two of champagne at breakfast. The key is letting guests know you don't take them for granted.
You could also partner with other local businesses such as restaurants and amusement parks to arrange discounts for guests at your hotel.
In addition, a significant part of your value comes from your concierge and the area knowledge they provide. They know the local hotspots and the best places to order takeout. Consider leaving a list of these hotspots in guest rooms or posting it on your website. It's an inexpensive way to improve your guest's vacation, and, online, it can boost your SEO. 
Motivated Staff
Your staff do more than letting guests know about the Chinese food delivery next door. They're at the front line for resolving any problems or questions your guests may have in addition to managing fundamental routine procedures such as housekeeping and check-in. 
Taking care of your guests means taking care of your staff. Burnt-out, underappreciated staff are a lot less likely to smile when that late-night business traveler comes through the door.
Like guests, staff need to know that you don't take them for granted. Recognize their hard work through pay, benefits, and positive feedback. A yearly performance review doesn't quite cut it. Any praiseworthy instances or problems could be long past by the time this review rolls around. Instead, employees are 2.7 times likelier to engage at work if they receive frequent, genuine feedback. And it should go both ways; dealing with the day-to-day work at your hotel, your staff can see things you miss and provide valuable information and suggestions. 
However, before you have those feedback discussions, you need to train your employees how to do well. Employees cannot hit the mark if they don't know where the mark is. Training isn't a one-time occurance; it's an ongoing process as customer and operational needs evolve.
Lastly, give your staff educational and professional development opportunities to progress beyond entry level. For your staff to invest in you long term, you need to invest in them.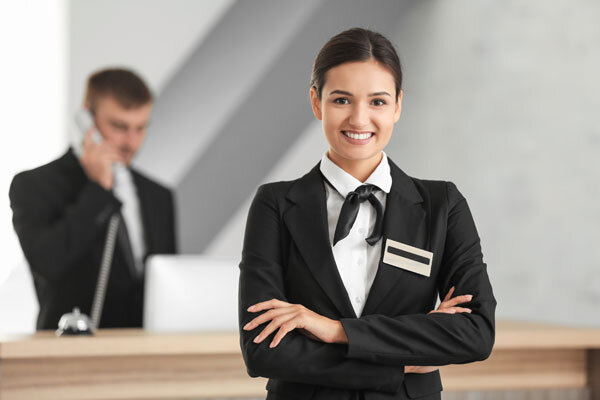 Property Management System
To properly invest in your staff, you have to invest in tools that enable them to do their jobs efficiently and well. A good property management system ensures staff have all the information they need at their fingertips and allows them to be more efficient by automating routine tasks.
For example, guest profiles help staff serve guests better by knowing them better. And reservation notes and alarms help remind your staff to respond to specific needs and requests. Automated communications that are personalized and triggered based on reservation information not only ensure every guest is acknowledged, but reduce the admin load on staff. Contactless check-in saves staff time too, and enables guests to reach their room faster for a better guest experience. 
This technology isn't only for your front desk staff. Both front desk and housekeeping benefit from housekeeping reports that show which rooms are clean and which are dirty in real time—as well as which rooms are expecting guests and which have been vacated. This means the front desk knows what rooms they can safely check guests into, and housekeeping knows what rooms to take care of. 
Your property management system should also integrate with your other core systems such as your point-of-sale system and online travel agencies, so staff don't need to enter information twice. This reduces the risk of typos and human error. Even your most polite guest will get huffy if you've accidentally entered their 02/12 check-in date as 12/02.
Huffy guests can take their frustration out on staff…and on your online reputation. A good property management system makes everything run smoothly and contributes to happy staff, happy guests, and stellar reviews.
Cleanliness and Covid
Even before the pandemic, cleanliness was key with 78% of guests claiming it was the most important influence in deciding where to stay. Nothing makes a guest go "ugh" faster than seeing someone else's hair in the sink. 
But now cleanliness is linked to safety, income, and quality of life. Even if Covid doesn't put a guest in the hospital, it can still wipe out all their sick days for the year and force them to dip into their vacation or take time unpaid. This makes future vacations (including future vacations at your hotel) unlikely.
So use your property management system's housekeeping reports and checklists to maintain the highest room quality, and show guests what you're doing to keep everything sterile and safe. Make cleaning and health protocols easily accessible on your website and in guest messaging. 
Even without a big budget, you can still win guests over and boost satisfaction by focusing on the fundamentals. With the right technology in place, staff are freed from the distraction of manual administrative tasks so that they can properly engage with guests, armed with the information they need to provide proactive service. In this way, their guest interactions are more likely to be positive…and lead to positive reviews!