Change is always afoot. Thankfully, today's hotel management software solutions give lodging operators a clear view of their business at all times, helping hoteliers identify trends and strategize accordingly to maximize revenue. As your markets change, your strategies evolve. This goes for your online distribution strategy too—it shouldn't be left on set-and-forget mode.  
While recent times have been particularly unpredictable, here are some trends our industry is seeing in the aftermath of the pandemic that may be affecting your online distribution strategy.
Demand for travel agents
More travelers are turning to travel agents to manage their bookings as widespread flight cancellations and various Covid protocols have complicated travel this side of the pandemic. It's important to note that this surge in demand for travel agent services largely comes from vacationers, not business travelers. 
While travel agents have traditionally been a source of corporate bookings, hotels catering to the leisure market may want to consider adding GDS channels into their distribution mix if they haven't already.
Metasearch matters (look at Google!)
As of July 2022, Google has over 90% of the global search market. Highlighting the importance of metasearch, Google became a key distribution channel for hotels when it launched Google Hotel Finder (now Google Hotel Ads) in 2011.
As a metasearch channel, Google Hotel Ads (along with the likes of Tripadvisor, Trivago and Kayak) can send travel consumers to a hotel's own website to book direct. Metasearch channels require hotels to bid for ad placements, charging hotels based on either a cost-per-click (CPC) model (whenever a traveler clicks on a hotel's ad) or a commission-per-acquisition (CPA) model (whenever a traveler completes a booking through a hotel's ad). When Covid cancellations began to decimate the travel industry, Google introduced its commission-per-stay model, allowing hotel partners to pay only for bookings that eventuated in an actual stay. This move boosted Google's position in metasearch even further.
Then, in March 2021, Google released free hotel booking links within Google Hotel Ads, sending traffic to a hotel's own website booking engine for free. In North America, Google's free booking links have increased the number of times the direct price is included in the metasearch results from 20% to 70%, according to Triptease. While visibility of free booking links is diluted by paid ad positioning, why pass up an opportunity to gain direct bookings for free?
Although metasearch channels don't typically bring the volume in bookings that OTAs currently do, they've been gaining market share throughout the pandemic (as Google has demonstrated) and still offer hotels an attractive ROI (although CPC costs are rising). Adding metasearch channels into your mix helps reach more guests and gives you ownership of the booking. Google is a no-brainer!
Changing markets
Staycations, workations, revenge travel, longer stays…. These travel trends gained traction during the pandemic and have since stuck. Many hotels saw their main markets shift and adjusted their strategies accordingly.
Reviewing and adjusting your distribution mix is an important part of adapting to changing markets. As travel stabilizes, are your OTA channels still performing as expected? Make sure the channels you choose align with your current market segments and budget to maximize demand and revenue. 
Employing dynamic pricing is key to attracting target markets and increasing conversions. Integrating your property management system with your online distribution channels makes managing a dynamic rate strategy and inventory across channels much easier. 
It's also important to keep up with your OTA partners' product updates as they too are always evolving to provide both hotels and travel consumers more value. Make sure you're taking advantage of the latest features and best practices to boost your search ranking on OTA sites. Stay in touch with your OTA market manager for the latest tips.
What is becoming increasingly apparent as traveler markets become more diverse is that maintaining presence on multiple channels is crucial to reaching prospective guests.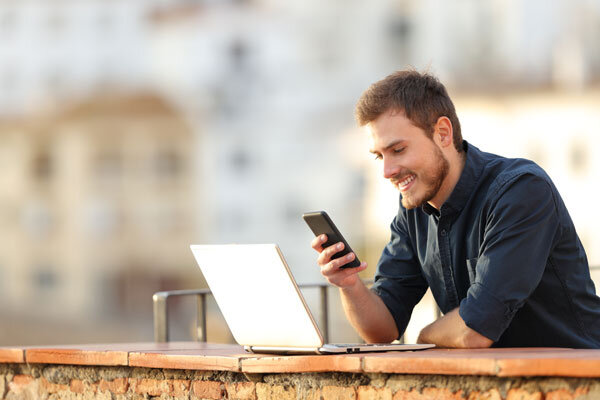 Demand for direct
When Covid lockdowns and travel restrictions hit our industry, online travel agencies (OTAs) couldn't keep up with cancellation and refund requests, leaving travelers hanging—and very frustrated. Burned by their experience, more and more travelers chose to book direct with hotels as travel began to open up again. Research showed that direct bookings were gaining market share, in large part because travel consumers felt safer communicating with hotels directly.
As travel restrictions slip further into the past, travelers are feeling more confident and are once again looking for the best deal (especially now as prices soar). OTA bookings have recovered, but for many hotels, direct bookings remain strong too. If you haven't already, reassess your direct booking strategy and make sure your direct rates are in parity to retain and grow your direct market share and improve your bottom line. 
You can drive more direct bookings by:
Guest satisfaction levels
Guest satisfaction scores have dropped since last year, according to the J.D. Power 2022 North America Hotel Guest Satisfaction Index Study. This isn't surprising considering the post-pandemic state of travel. High demand and rising costs are pushing hotel room prices up, yet labor shortages are making it difficult for hotels to meet guest expectations. 
It's a tough situation for hotels, but there are ways to mitigate the damaging effect of negative reviews.
Technology can help prevent negative reviews from happening in the first place. Modern hotel management software automates routine administrative tasks to allow hotels to do more with less staff, while empowering hotels to use data to improve the guest experience. Features that include integrated channel management, guest self-check-in, automated communications, and real-time reporting are key to both streamlining daily operations and elevating the guest experience.
Online reputation management is also essential for creating a positive image that generates bookings. In-stay guest messaging can help identify problems in the moment, giving staff the chance to rectify any issues before the guest checks out and leaves a bad review. Post-stay surveys can be sent to guests upon check-out to build up review volume and catch negative comments before they are posted online. Social monitoring tools help ensure hotels catch any new reviews or mentions across all channels so that they can respond appropriately. Reputation management software makes it easier to stay on top of it all.
While it isn't possible to completely eliminate negative reviews, reducing their frequency and promptly responding to negative feedback in the right way is crucial to maintaining a positive online reputation. Focus on driving lots of positive reviews on your OTA and metasearch channels to increase conversions and improve search ranking.
If your online distribution strategy has been chugging along on set-and-forget mode, take time to review channel performance and check in with your OTA market managers to ensure you're making the most of your listings. Consider market trends that affect your property and tweak your distribution mix accordingly. Online distribution is too important to put on the back burner—your property's success depends on it!