Recent events have highlighted the importance of looking out for ourselves and others. An Ipsos survey discovered that 62 percent of Americans care more about their health than they did pre-pandemic. Both leisure and business travelers look for experiences that enhance their personal wellness regimes when away from home and use this criteria to choose accommodation.
A hotel gym alone doesn't cut it anymore. Wellness is not only about physical fitness; it encompasses nutritional and mental benefits too. Here are a few simple ways independent properties can put a health and wellness spin on the guest experience.
The Indoor Environment
First off, the indoor environment needs to be clean and germ-free. The sniffles make a bad souvenir, whether they're from Covid or the flu. Maintain rigorous hygiene practices and advertise those practices, so guests know you're taking precautions for them. 
Good air circulation is important for keeping rooms fresh. Stagnant, musty air is not only unpleasant, but it can be a health problem for asthma and allergy sufferers. (Allergy sniffles aren't much more fun than flu sniffles.) Consider hypoallergenic cleaning products to decrease indoor air contaminants and offer guests allergy-friendly bedding for a better night's rest. You can even take it a few steps further by providing a pillow menu and 24/7 sleep team like The Benjamin.
Any mold or mildew problems (typically occurring in bathrooms) must be eradicated, and ventilation systems need to be serviced regularly. Not only is mold an issue, it's an issue guests can immediately see and leave a review about.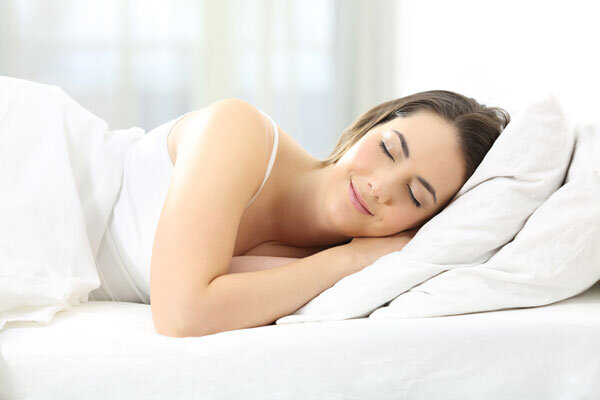 Go Green
You probably already implement green practices—after all, they make sense for both the planet and your bottom line—but now is the time to step those up. Eighty-one percent of guests claimed they would select a sustainable lodging in the next year, as of 2021. 
Sustainability is part and parcel of the wellness tradition. Wellness is all about making the guest feel good. And what makes someone feel better than contributing to a healthy planet? 
Recycling programs, energy-efficient lighting, low-flow shower heads, composting, and non-toxic cleaning products are all simple ways to reduce your environmental impact. Consider forgoing those little plastic shampoo bottles as well—as much fun as they are, they can easily end up floating in an ocean somewhere. 
When it comes to hotel technology, did you know that cloud-based solutions are greener than on-premise hardware? Cloud software like WebRezPro property management system is more energy efficient (you don't need your own big, clunky server) and allows you to go paperless with features like mobile housekeeping reports, contactless check-in, and electronic signature capture.
On the Menu
If your property offers on-site dining, highlight the organic, locally-sourced ingredients on your menu. Travelers don't only want to see your locale; they want to taste it too. 
In addition, you should supply healthy choices, including vegetarian, vegan, and gluten-free options. With food allergies becoming widespread, it's important to cater to all guests. Special diets for those with allergies aren't fads; they're health concerns. Your staff should be educated about these concerns, and your labeling should be clear and correct. Hint: It's not gluten free if it "may contain wheat." This doesn't have to be difficult. Often, people with allergies are happy to team up. You can provide one dish for multiple groups, i.e., something that's both gluten and dairy free. 
Even if your property doesn't have a restaurant, you can still offer strong nutritional choices. Some ideas include a range of wholesome breakfast selections, complimentary in-room or lobby fruit bowls (you can cover washed fruit with compostable wrap), and healthy vending machines.
You can also recommend off-property restaurants with healthy options and even restaurants that are especially good at accommodating dietary restrictions. Your celiac guests will thank you when they're not spending the next day on the toilet.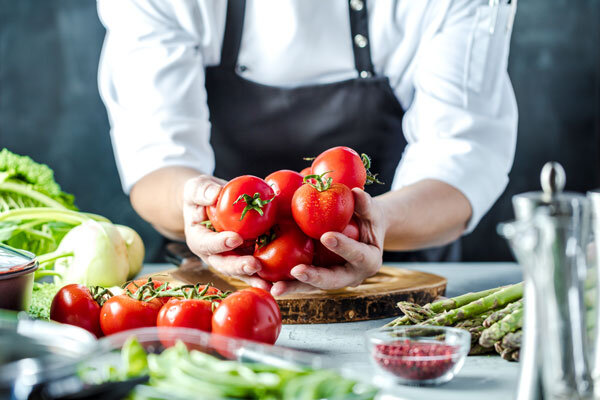 Physical Pursuits
Your property doesn't need a fancy gym stuffed with Peloton bikes to support your guests' physical routine. You can simplify.
Reassess your space: Are there any underutilized areas indoors or out? Perhaps you have a small, unused, well-ventilated room for a couple fitness machines or an open outdoor area where you could set up a badminton net.
More and more hotels offer in-room "fit kits" with yoga mats and props, stability balls, resistance bands, and the like. Couple these with on demand fitness programming, and you're ready to go.
Consider complimentary bikes for exploring the area and maps marked with cycling and jogging routes. (This works well if you're near a national park and significantly less well if you're by a busy highway.) Why not team up with nearby businesses to offer other outdoor activities like surf lessons or trail rides? 
If you don't have the space or the trails, partner with a nearby gym to provide your guests free or discounted access. Our client, Hank's Loft, in Charleston, SC doesn't have much room onsite (after all, they're a loft), so they've joined forces with a couple larger hotels to offer those traditional fitness amenities.
Relaxation for Body and Mind
Because wellness is about a healthy body and mind, it's important to provide guests with opportunities to relax both.
Create tranquil spaces for reading, contemplating scenery, or even meditating. Uncluttered common areas with comfortable furnishings and natural light can be accentuated with greenery and quiet, soothing background music.
A garden provides a peaceful place for your guests to ramble and can help with sustainability. Your produce can't come from anywhere more local than right outside your door, and it certainly doesn't take fossil fuels to get to you.
Properties with on-site spas should have relaxation down pat, but for the spa-less, consider outsourcing in-room manicures or on-site meditation instruction, depending on your typical guest profile. (Business travelers and honeymooners are likely to appreciate this.)
And well-maintained outdoor hot tubs do wonders for this writer. There's nothing like sipping your mojito while the jets massage your shoulders.
All this works even better if you don't have your phone in your hand. A digital-detox program can drastically reduce your guests' stress levels. They can tell their boundary-pushing boss, "Sorry, I gave my phone to the concierge," and be free to enjoy their vacation.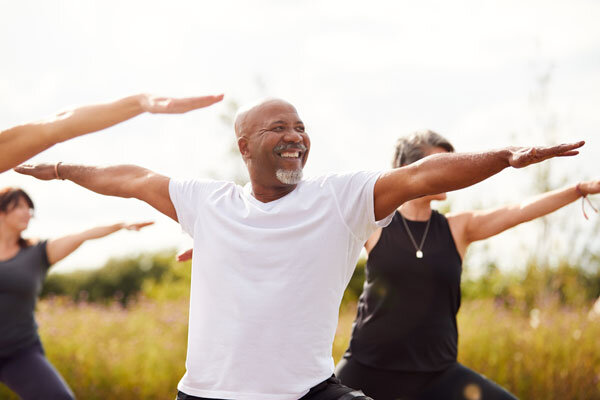 Healthy Work Habits
With bleisure travel trending, your property has a new opportunity to be your guest's "work away from work." Whether you offer in-room workstations or communal areas, these spaces should be comfortable, calm, and conducive to productivity.
Ergonomic chairs, stand-up desks, tasty snacks, and plenty of water/coffee are all components of a strong package for workcationers. The Nobu Hotel even offers their signature cocktail in a take-home bottle. And fast, reliable Wi-Fi goes without saying—you want to relax, not frustrate, your guests!
For guests on an extended business stay, kitchenettes are helpful, so they can cook themselves something nutritious and less expensive. It isn't practical to eat out every day for a month, no matter how delicious your hotel restaurant is.
Slow Tourism
Modern travelers look for an emotional connection and prefer a deeper dive into the areas they visit. They want to do more than stroll the museums; they want to see what life is like as a local. This trend is known as slow tourism.
When you're making recommendations, try to think of a few off the beaten path. Have staff suggest places they've been to personally even if those aren't the main hot spots. They'll be able to describe those places with more nuance and enthusiasm.
Be careful these recommendations are safe though. There's a limit to what staff can know, and things may have changed since they last saw a place, but do your best. Don't tell your guest what a good idea it is to go cliff jumping in the dark with a tiny flashlight (even if that guest has been really annoying). 
Learning new skills can also be a fun part of the trend. How about teaching your guests to cook the local dishes you serve? Or showing them how to repel those cliffs during the day?
Wellness Packages and Add-ons 
WebRezPro makes it easy to create and sell your wellness offerings while tracking package component revenue to the appropriate accounts. For instance, you can designate revenue from meals to go to the F&B revenue account while income from meditation classes goes to the activities account. Add-ons can be sold during the booking process and attached to specific room/rate types to ensure they're shown to the right guests.
As long as you remain true to the unique character of your property and relevant to your particular guests, you can be as creative as you wish with your wellness ideas. Generally, the more creative you are, the more you will stand out. And, finally, remember to promote these wellness initiatives on your website and social media.
Editor's note: This post was originally published February 2015 and updated October 2022.