It's a tall order to find common ground in a group of people born between 1946 and 2012. Spanning four generations, Baby Boomers, Gen X, Gen Y/Millennials, and Gen Z play influential roles in shaping the travel industry for different reasons.
Much of what you do to target a specific generation will invariably appeal to everyone, such as providing unique experiences, healthy options, a user-friendly hotel website and online booking engine, and free Wi-Fi. However, placing more focus on one group could alienate another. By identifying where generational differences and similarities lie, hoteliers can determine how to cater to a mix of guests.
Baby Boomers
The Baby Boomer generation spans 18 years, from 1946 to 1964. They are at their peak travel and spending time, with many nearing or already enjoying retirement, along with adult children flown from the nest. With a lot of life and travel experience already, Baby Boomers are ready to enjoy this liberated, exciting time with packed bags and savings to spend.
Like younger generations, Boomers value the convenience of technology. Most Boomers use online services to book travel, so make sure you offer a mobile-friendly website, online booking engine, and self-check-in service. Boomers enjoy technology, but they aren't on social media much, with only 32% of those in the U.S. using Instagram.
While seniors aren't looking for a perfect backdrop for a social media post, they desire personal growth, beautiful destinations, and meaningful, new experiences. Like Millennials, Baby Boomers also want a memorable stay, so promote relaxing activities such as hiking, tennis, golf, kayaking, wine tastings, massages, and yoga.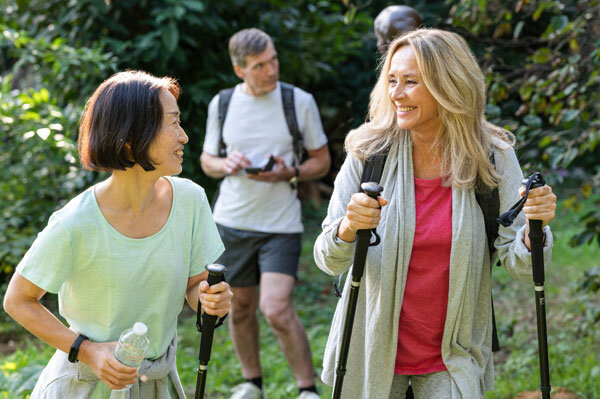 Gen X
Gen X travelers are aged between 40 and 65 years and, for the most part, settled into their careers. Therefore, they travel the least out of all the generations and enjoy going on holidays to promote a work-life balance and de-stress. Notably, Gen Xers are drawn to cultural and educational experiences like visiting museums, historical sites, libraries, etc.
Because Gen Xers are more likely to travel with family (spouses, partners, children, etc.) than other generations are, promote family packages and discounts (multigenerational or large nuclear families appreciate discounts on additional and adjoining rooms) and emphasize kid-centric activities and amenities (like movie nights, child-sized furniture, arts and crafts supplies, baby gear to rent, and coupons from partnering family-friendly businesses and attractions).
Gen Y/Millennials
Generation Y—more commonly referred to as Millennials—accounts for the largest demographic of travelers. Aged 25 to 39, most Millennials report feeling overwhelmed by financial burden, with many being new to the workforce and yet to build their career and earnings. This generation looks for the best hotel deals.
Because Millennials grew up with advanced technology, including personal computers, smartphones, and Wi-Fi, they're more likely to have an online presence and engage with brands that are active online, including social media. While they are generally not as financially independent as Boomers, Millennials greatly desire to travel and are rightfully nicknamed the "Wanderlust Generation."
Similar to Generation X, Millennials crave immersive, memorable cultural experiences. While they don't tend to frequent traditional institutions such as museums and libraries, Millennials enjoy social spaces where they can try authentic food and beverages, explore different neighborhoods, and interact with the locals. Cater to Millennial guests by offering local food and beverage options in your hotel, selling artisan goods in your gift shop, and recommending unique local businesses, events, and natural areas to visit during their trip.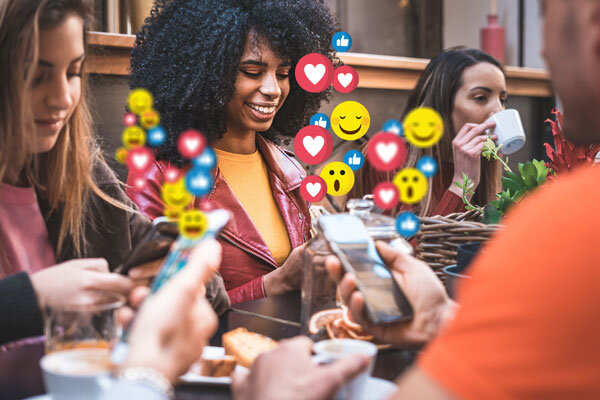 Gen Z
Like Millennials, Gen Z responds to brands that engage with customers online. Born between 1996 and 2012, Gen Z consumers use their mobile devices to browse social media for brand content and peer recommendations. While using slang and abbreviations in marketing campaigns may turn away Boomers, Gen Z prefers personable, casual interactions with customer service reps. They are also unlikely to trust business intentions and more likely to engage with sources they view as authentic, such as influencers, user-generated content, and customer reviews.
For the most part, Gen Z consists of young professionals and full-time students without children. Consequently, they often seek out last-minute or less expensive holidays and use their mobile devices to do so—so offer mobile promotions to attract this generation.
Gen Z is acutely aware of climate issues and advocates for environmentally and socially responsible practices. While cost impacts Gen Z's spending habits, they also care about where their money goes. Highlight everything your operation does to fight climate change and give back to the community.
Finding the Balance
While a "one size fits all" approach doesn't exist with generational marketing, there are generally more intergenerational similarities than differences. Highlighting your hotel's unique stay experience, connection to local culture, health and wellness services, and on-site and local activities will appeal to every travel booker, whether they were born in 1946 or 2012. From there, identify your guest demographics to tailor your property's offers, amenities and services, and marketing campaigns and channels to your ideal audiences.