Independent hotels receive bookings through various channels, including telephone, email, property website, and third-party booking channels (like Expedia, Airbnb, Google, etc.). Staying on top of inventory and reservations across all those channels is critical to operations, guest service and your bottom line.
If you're spending hours updating various booking channel extranets, frequently dealing with the awkward situation of double bookings, and struggling to maintain rate parity, then you're not working with a centralized reservation system. Instead, you're losing money in more ways than one.
Keep reading to learn why you should use a property management system (PMS) that centralizes reservations and how to find a good one.
What is a Centralized Reservation System?
Essentially, a centralized reservation system is an integrated reservation system that allows you to manage inventory and reservations across all channels from a single system. When integrated with your property's various booking channels—including your website booking engine, OTA and GDS channels, metasearch engines and channel managers—your property management system plays that important role. It automatically receives reservations from all connected channels and adjusts availability across the board.
Advantages of a Centralized Reservation System
Centralizing reservations is one of the most impactful benefits of automation. Gains in efficiency, revenue and guest experience are significant and measurable.
Save time
If you manually update rates and availability across multiple channels separately and manually enter reservations coming from those channels into your property management system, then you know the hours you'd save every month if you could instead manage inventory and bookings across channels from a single point of control!
Bookings coming through connected channels would flow into your PMS automatically, and availability would always be up to date everywhere without you lifting a finger.
Imagine what you could do with all those hours of extra time! (We recommend focusing on ways to improve the guest experience and/or operations to make more money and save even more time!)
Maximize revenue
The ability to manage inventory and reservations from a single point of control enables you to be more agile. It allows you to override rates and availability on any channel in an instant to maximize your pricing strategies and stay a step ahead of the game. With more control over your distribution, you can ensure your best rates are always accurately represented on all channels to maximize bookings.
A property management system that centralizes reservations can track all those reservations too, so you know where your bookings are coming from. Tracking channel performance helps you refine distribution strategy, so you can determine your most profitable channel mix.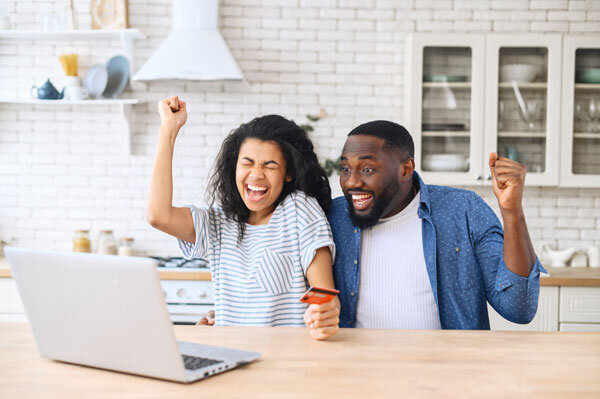 Improve the guest experience
Without a centralized reservation system, opportunities to connect with guests before they arrive are missed and double bookings are a common complaint.
The option of booking online through your property's own website is not only convenient for guests but expected. It means they can book direct at any time (not just during your office hours) and don't have to read out their credit card number and spell out their name on the phone. Bookings coming through your website are better for you too—in fact, they're the best. Not only do they mean less phone calls to the front desk, they are also the most profitable bookings (commission-free) and allow you to establish a direct connection with your guest from the start. You can set up your system to automatically send guests booking confirmation and pre-arrival communications personalized with their reservation information.
While connections with OTA channels may not always provide you with the guest's email address (many OTAs take ownership of guest communications), they do help prevent double bookings—and the less of those the better (for you and your guests)! Because an integrated reservation system always displays live availability on all channels, the chance of double bookings is greatly reduced no matter the channels your guests are booking through.
"The WebRezPro interfaces connecting to our online platforms are a game changer. Changing rates in one place saves me time and eliminates errors. After a guest makes a reservation, all of our online platforms are updated with availability, within minutes. No double bookings. This works the other way around as well. If a booking occurs on Airbnb or Booking.com for example, all guest information is automatically inputted into WebRezPro and availability is blocked off." – Co-owner and Sales Manager, Vacation Rentals, Canada.
What to Look for in a Centralized Reservation System
A good property management system will provide you with the tools you need to seamlessly centralize reservations for increased efficiency and revenue.
Integrated online booking engine
Look for a PMS that includes a mobile-friendly, commission-free online booking engine for your property's own website. Make sure it's user-friendly for guests—and behind the scenes. It should be easy to manage online-only promotions, discounts, and booking add-ons, and flexible to collect the information your unique property needs. Ensure it's PCI-compliant and customizable to your branding to earn your guest's trust.
For hotel groups, a centralized system will include a multi-property booking engine that allows reservation agents and guests booking online to search availability across all member properties, with bookings delivered to the appropriate property. This feature is key to seamlessly selling rooms across an entire group to increase company revenue and should go hand in hand with a centralized guest database to ensure brand-loyal guests are always recognized no matter which property they stay at.
Guest profiles
Guest profiles are crucial for personalizing the guest experience. They allow you to build a record of stay history for every guest and record information that can help personalize their stay (e.g., birthday, anniversary, favorite drink from your bar…). Your PMS should automatically create a guest profile whenever a reservation for a new guest is entered into the system.
It's important to maintain a healthy guest database, free of duplicate profiles. Duplicate profiles may occur when reservations for repeat guests come through connected third-party channels, and reservation agents should take care to update those reservations with the guest's existing profile and merge any duplicates. It's easy to do with WebRezPro, using the convenient guest profile search within the reservation itself.
Channel management
A good PMS will offer connections to all major OTA, GDS and metasearch channels—and the choice to connect to individual channels directly, or via a channel manager. Either way, connecting your PMS to your third-party booking channels allows you to manage your online inventory and third-party bookings right from your property management system.
Automated revenue management
The ability to update room rates across any or all channels from one place is made even easier with automated revenue management features that optimize prices for you! Yield management functionality allows you to set up rules that trigger your system to adjust rates automatically as availability thresholds are met to maximize occupancy and revenue. For example, you can set your PMS to increase rates by a certain amount when availability is low and decrease rates when availability is high.
Choose a PMS that connects with automated revenue management systems (RMS) to save even more time and sharpen your competitive edge. Constantly analyzing property and market data in real time, automated RMS accurately calculate your best prices and allow you to adapt to market conditions instantly. Integrating your PMS with an RMS improves forecasting and automates pricing updates across all connected channels.
Robust reservation reporting
Keeping tabs on where your bookings are coming from is important. You need to know which channels are most profitable so that you can adjust your distribution strategy as needed to make sure you're always maximizing revenue. Your PMS should offer a way of identifying bookings coming through connected channels—by way of market or source codes, for example—so you can compare volume and value coming through the likes of Expedia versus Airbnb versus your own website and make profitable decisions based on that data.
Look for a PMS that offers detailed booking reports and, even better, the ability to create custom reports that allow you to drill down into your data any way you want.
Centralizing reservations makes sense on all levels. Eliminating the hassle of managing inventory and reservations manually across various channels, an automated property management system saves time, maximizes revenue and improves the guest experience. Contact us for a free, no-obligation demo to see first-hand how WebRezPro can streamline reservation management for your property.