When it comes to finding the perfect hotel software to power seamless operations and guest experience, there's no one-fits-all solution. That's because when it comes to delivering a great guest experience, every property is unique. From location and services to style and staff, every property offers something different—and has its own operational requirements for driving that great guest experience too.
Building a hotel tech stack that incorporates the best specialist solutions for your property is key to streamlining daily operations, boosting guest satisfaction, and future-proofing your business.
What is a hotel tech stack?
A hotel tech stack is made up of the various systems you use to operate your property and deliver guest service, such as a property management system (PMS), channel manager, payment processor, and guest messaging platform.
But the difference between a good tech stack and "just a stack of tech" lies in connectivity. Think of your tech stack as a tech ecosystem, where independent systems share data to automate cross-system processes and power seamless, efficient operations. This is achieved through software integration and features the property management system at the core.
Before you start building your ideal tech stack, work out exactly what you want and need. This might differ from what you think you want and need, so consider the following to be sure.
Map out the guest journey
Understanding the guest journey for your guests is incredibly important for improving guest experience, workflows, and revenue. Mapping all touchpoints between guests and your property allows you to identify areas of friction and put processes and systems in place to meet customer needs and expectations better.
Mapping the guest journey may look something like this:
Research
How do your guests find you? Are you on the right channels? Which channels bring in the most bookings?
Strategy:
Optimize your website
Optimize your channel mix
Optimize your OTA listings and rates
Must-have tech: website, online distribution channels (OTA, GDS, metasearch) / channel manager
Nice-to-have tech: revenue management system
Booking
How do your guests prefer to book? (Direct through your website? Through OTAs? By phone call?) How do they want to pay? Can they purchase ancillary services at the time of booking?
Strategy:
Optimize your online booking engine (great photos, room and rate descriptions, mobile friendly, etc.)
Accept payments online
Offer add-on purchases
Send automated booking confirmation emails
Channel integration (avoid overbooking)
Must-have tech: online booking engine, property management system, payment gateway, online distribution channels
Nice-to-have tech: revenue management system, guest messaging platform / guest app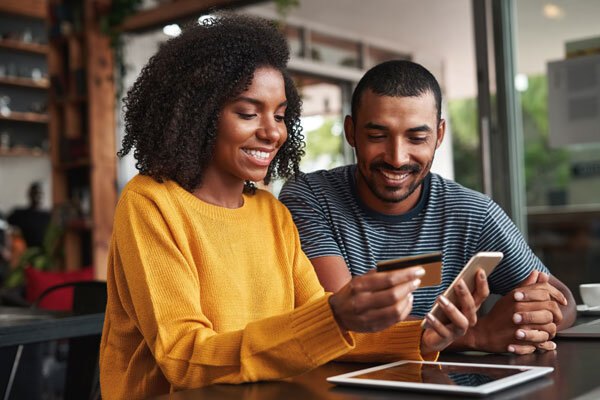 Post-booking / Pre-stay
Do guests reach out with questions about your property / special requests before their stay? How easily are booking modifications and cancellations handled?
Strategy:
Send automated pre-arrival emails, including essential property / check-in information and personalized upsell offers
Allow online booking modifications and cancellations
Must-have tech: property management system, online booking engine (online modifications and cancellations)
Nice-to-have tech: guest messaging platform / guest app, upselling software, CRM, chatbot
Check-in
Is the front-desk check-in process quick and easy? Do guests want to check themselves in? Are rooms always ready on time?
Strategy:
Offer guests self check-in
Provide automated, personalized upsell offers
Use mobile, integrated housekeeping software
Must-have tech: property management system with integrated housekeeping software, payment gateway, mobile key system, guest messaging platform / guest app
Nice-to-have tech: CRM, upselling software
In-stay
How easy is it for guests to make requests? How efficient are staff at resolving requests and complaints? How easy is it for guests to pay for ancillary services? Do guests ask for property/amenity information?
Strategy:
Provide a guest app with guest messaging functionality and a digital guide (including room and property info, local recommendations, etc.)
Automate the process of charging ancillary purchases (restaurant, spa, gift shop) to rooms
Provide property-wide Wi-Fi
Must-have tech: guest messaging platform / guest app, property management system, POS system, high-speed wireless internet connection
Nice-to-have tech: CRM, upselling software, smart room tech
Check-out / Post-stay
How quickly can guests settle their bill and check out? Do guests provide feedback? How healthy is your online reputation? Are you generating repeat business?
Strategy:
Offer guests the ability to check themselves out
Send automatic check-out email with instructions for checking out and settling the bill
Send automatic departure email thanking the guest for their stay and asking for feedback
Send automatic win-back offers based on previous stay history and customer profile information
Must-have tech: property management system, payment gateway, CRM, guest messaging platform / guest app
Nice-to-have tech: reputation management software, loyalty program
Protip: The guest journey may look different for different guest segments, so keep this in mind when mapping guest touchpoints.
Charting your guest journey reveals the hotel tech solutions you need to deliver the experience your guests want. The next step is to identify existing pain points across operations to determine specific functionalities your systems need to have.
Identify pain points & must-have functionality across operations
Mapping your guest journey will shed light on areas of friction for both guests and staff—such as slow, error-prone manual processes that can be improved through automation—but delve even further to uncover pain points and solutions across your entire operations.
How easily can your management team access performance data to steer revenue and marketing strategies? Is your accounting department wasting too much time manually juggling numbers? What reporting functionalities do you need that you don't currently have? How can you boost F&B revenue?
Pinpointing what's not working well for your property due to gaps or shortcomings in your existing technology can help you realize your ideal solutions by envisaging how things could be better. Here are some tips:
Consult with all departments – Just like your hotel, a great tech stack is an ecosystem where all parts work together. Ask each department what their pain points are and what functionality they want and need. Together, prioritize features to choose what's most important.

Conduct a SWOT analysis – A SWOT analysis is useful for reviewing operational strategy and can be applied to finding the right software too. SWOT stands for: Strengths, Weaknesses, Opportunities, and Threats. It provides a tried-and-true framework for gaining clarity and making well-informed decisions.

Break down data barriers – Disconnected systems require you to manually double-handle data, causing service slowdowns and mistakes. Identify workflows that could be improved by automating the communication of data between systems. Software integration is key to a well-oiled tech stack that drives efficiency and seamless service.

Once you've decided on the systems you need and the functionality they must provide, you're ready to choose the best solutions that will make life easier for your guests, staff, and operators.
Choose a strong foundation
A robust property management system is at the heart of any hotel tech stack. As the operational center of control, it manages vital data that many of your other systems also need. That's why it's important to choose a PMS that not only offers the functionality you seek but connectivity with a broad range of other hotel systems.
You don't want to limit opportunities for automation and innovation with a PMS that can't connect to your preferred specialist solutions (or those you might like to connect to in the future), including guest experience platforms, mobile key systems, payment gateways, and revenue management software.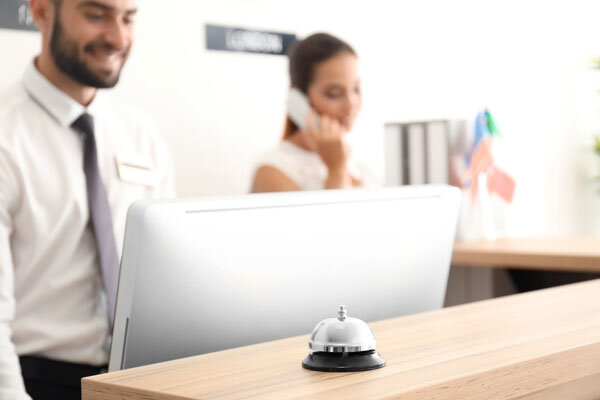 Look for a PMS that offers:
Scalability & Connectivity
Choose an SaaS (Software as a Service) solution for scalability and connectivity. Run in the cloud (not on your own servers), SaaS systems are available on a subscription basis where you only pay for what you use, with the ability to scale up (or down) with your business as needed. This includes functionality add-ons via modules and integrations for diversifying services and automation. Cloud software makes integrating third-party systems and applications easy through APIs (application programming interfaces). Look for a PMS that integrates with an extensive and growing list of software solutions.
Flexibility
In addition to being scalable to fit your businesses' current and future needs, your PMS should offer flexible functionality that adapts to the way you like to run things. Look for a PMS that allows you to sell and manage your rooms the way you want with flexible rate management features, inventory setup, booking policies, override tools, email templates, booking engine setup, and upselling options, etc. Does it enable you to dig deep into your data by generating customized reports? Your software should adjust to your business, not the other way around.
Choose a vendor that allows your business to be flexible by not tying you into a long-term contract. The beauty of modern cloud hotel software is the ability to transition to new solutions relatively easily (especially compared to traditional legacy systems) if things don't work out down the track. This becomes much more difficult when vendors hold your data hostage or control other facets like your website.
Automation
Demo software before you buy to see how it will make your workflows more efficient. The point of a cloud PMS is to save you time (and money) by automating repetitive manual processes. But beware of oversimplification. Automation relies on standardization and in some instances can impede individualized processes. Make sure the balance between automation and flexibility fits your operational requirements.
User-friendliness
A user-friendly system is key to efficiency. While complicated or confusing user interfaces slow staff down and can cause them to make mistakes that result in lost revenue, intuitive systems are easy to learn and will enable new staff to hit the ground running. User-friendly software is mobile-friendly too, allowing authorized employees to access data remotely and freeing staff from the front desk to serve guests faster.
The look and feel of your software is also important. A modern, well-designed dashboard is much more enjoyable to use than an ugly, outdated one and plays a big part in job satisfaction for your staff who have to look at it all day!
Security
With data comes responsibility. Your PMS stores sensitive guest and property data and can be a target for theft. Look for a system with strong data protection measures, including encryption, PCI compliance, real-time intrusion detection, multi-factor authentication, and data back-up. Check vendors' data privacy and ownership policies too.
Support
Last but far from least, choose a system that offers quality customer support. Check reviews and speak with other properties using the software to gain a true sense of the level of assistance offered. Look for a system that offers robust onboarding and ongoing support from a responsive, knowledgeable team of experts. While 24/7 support sounds good, it doesn't count for much if you can never actually get through to someone who knows what they're talking about.
Tech stacks differ between properties depending on operational complexity and the unique guest experience offered. Putting together your perfect tech stack requires finding the best specialist software solutions for your business. It may seem like a daunting task, but mapping out your guest journey and identifying current pain points will steer you in the right direction. With a flexible, user-friendly cloud property management system as the foundation, you can build a future-proof tech stack that drives success across your entire operation.